Top 10 Chinese Lunar New Year Films
Every Lunar New Year, in addition to New Year's special programs, Chinese people like to change to movie channel to watch their favorite rebroadcasting movies, and They can not stop watching it when begin. Now ChinaWhisper selects 10 of our favorite festive movies that are frequently rebroadcasted.
1. 功夫 Kung Fu Hustle (2004)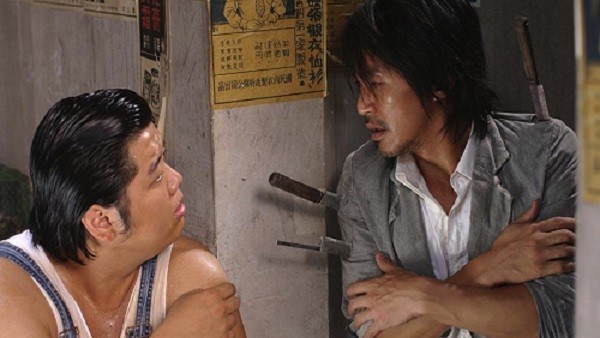 "Kung Fu Hustle" is the funniest comedy by Stephen Chow! This film, which integrates Chinese martial arts elements into comedy, is widely recognized as the most successful works of Stephen Chow! The Yuen Wah plays the landlord and Yuen Qiu as the landlady, their martial arts "Taichiquan" and "Lion's Roar technique" are really excellent skills; The unique styling of villain roles "Axe Gang" and "Beast" make people difficult to forget! Of course, ultimately, the movie does not lack Stephen Chow style movie lines.

2. 赌城风云 The Man from Macau (2014)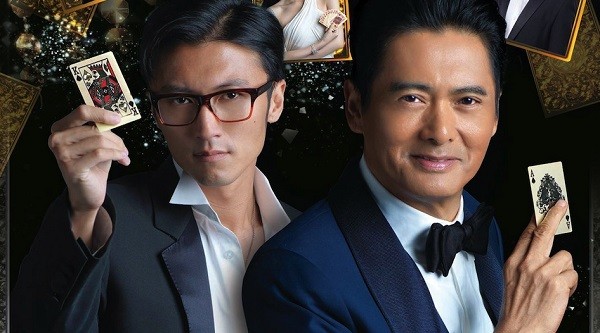 This 2014 film owns the golden cast including Chow Yun Fat, Nicholas Tse and director Wong Jing, which is comparable to the classic film "God of Gamblers" 20 years ago. The film soon caught the eyes of the movie goers. Instead of showing a serious and handsome image at the gaming table, Chow reinterprets "god of gamblers" with a humorous and nonsense style; The funny performances by Chapman To and handsome Nicholas Tse also attract more viewers.

3. 赌神 God of Gamblers (1989)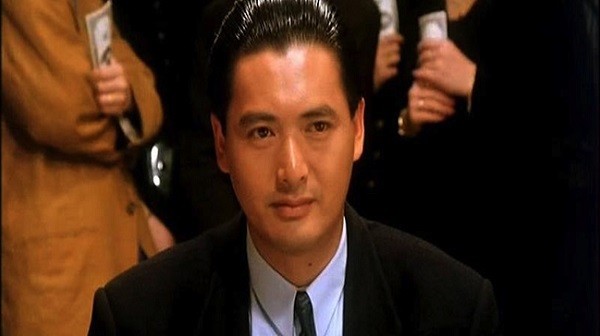 Speaking of "gambling", how can we do not mention the film "God of Gamblers" ! Ko Chun (Chow Yun-fat) wears handsome and oily hair, with Feodora chocolate in mouth, only his back is showed when taking a photo, plus excellent background music when gambling, all these have become our shared memories! The film not only raised upsurge of Hong Kong gambling films in the 1990s, but also brought out stars like Little Knife (Andy Lau), and Lung Wu (Charles Heung) and other classic roles.

4. 食神 The God of Cookery (1996)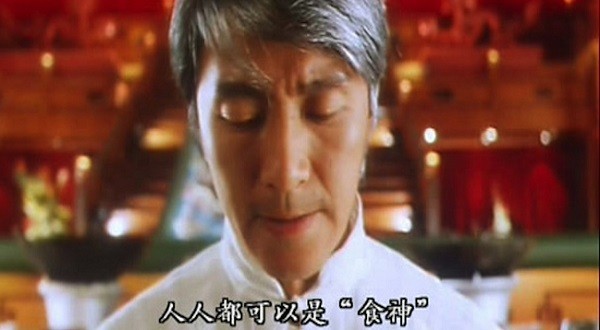 We can not eat without meat and fish during the Chinese New Year, but we will also be fascinated by Stephen Chow's "Sorrowful Rice" and "Pissing Beef Balls". There are many classic lines in the film that will make us remember in Chinese New Year. This film is regarded as Chow's symbolic nonsensical style film.

5. No.5 賭侠 God of Gamblers Ⅱ(1990)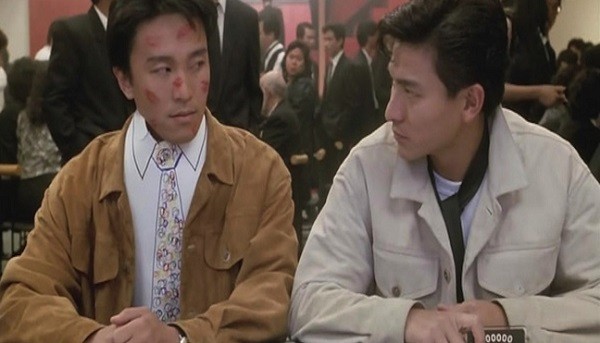 "God of Gamblers II" is a 1990 comedy movie directed by Wong Jing. The famous film stars Andy Lau, Stephen Chow and Ng Man-Tat. This film is a sequel to 1989 gambling movie "God of Gamblers". There are a lot of jokes made by Stephen Chow in the entire film. The movie shows us that nonsense style has gradually become mature.

6. 与龙共舞 Dances with Dragon (1991)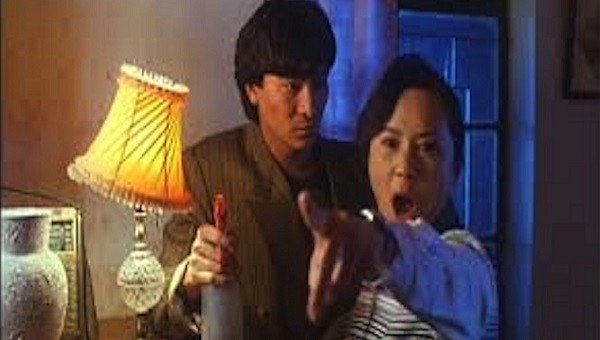 The film is a classic romantic comedy film directed by Wong Jing starring Andy Lau and Sharla Cheung. Though the plot is quite modeling, but proceeds well. Director Wong Jing uses beautiful stars and scenes to wrap the film, making it become one of the most favorite movies.

7. 唐伯虎点秋香 Flirting Scholar (1993)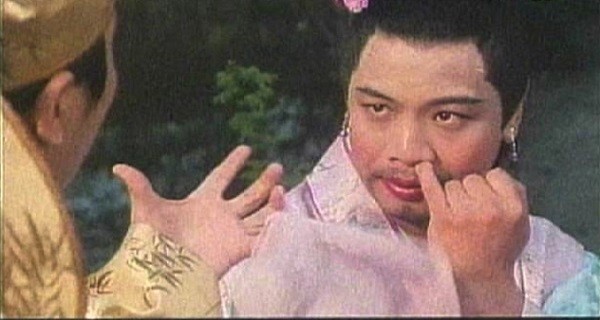 The film "Flirting Scholar" often appears on the rebroadcast charts of movie channels during Chinese New Year. That may be because this early Stephen Chow's classic comedy really provides many famous classic lines! Especially the argument between Tang Bohu and Mrs Hua are extremely wonderful. The film performed well at box office, it is one of the must-see Stephen Chow movies.

8. 家有喜事 All's Well, Ends Well (1992)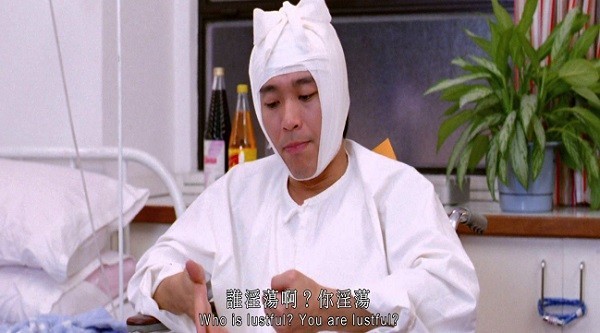 "All's Well, Ends Well" is a film that will make you very happy. It is a classic new year celebration comedy in the early 1990s; Stephen and Maggie Cheung's impressive kissing scene, Leslie Cheung and Teresa Mo's bicker lines at the gambling table, all these are classic scenes in the eyes of movie fans!
9.射雕英雄传之東成西就 The Eagle Shooting Heroes (1993)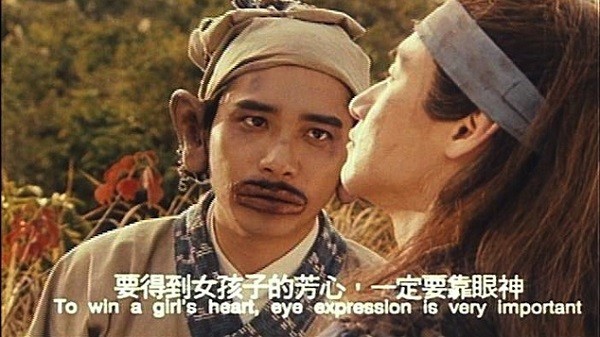 This new year celebration film had the most luxury cast in history. Even today it seems to be still no latecomers! The lines by Hong Qigong (Jacky Cheung) are really classic; The scene that Ouyang Feng's (Tony Leung) mouth is swollen like sausage after eating "Five Poisons" has become a often-cited classic picture!

10. 开心鬼 Happy Ghost (1984)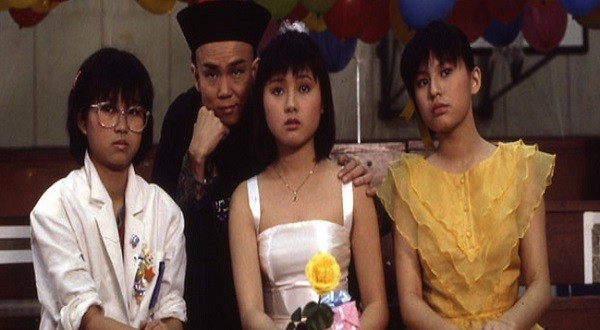 Although the film is already more than 30 years old, it still enters the top 10 list, showing that the film is definitely Hong Kong peculiar person Raymond Wong's classic masterpiece, The role "happy ghost" can be said to be the most famous ghost role in the past 20 years. This film gained 10 million Hong Kong dollars at the box office with just the cost of one million Hong Kong dollars, making Raymond Wong become rich and famous overnight. The film is also the grandfather happy ghost movie series.