Top 10 Chinese Films of 2015
2015 is a successful year for Chinese films. Chinese film market saw a "blowout" in box office. Many good quality Chinese films were released this year and attracted the public into cinema. Do you know what are the most popular Chinese films in the year of 2015. Below is top 10 box office Chinese movies that have reached theaters. The data is from Douban.com, the biggest Chinese movie review website.
1. Monster Hunt 捉妖记 (2015)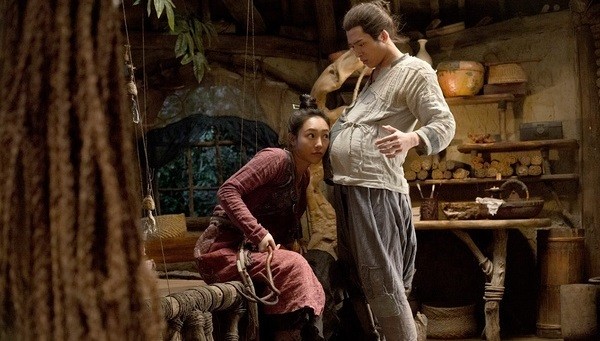 Total gross: 2.4 billion Yuan
Douban rating: 7.0
Director: Raman Hui
Actors: Bai Baihe, Jing Boran, Jiang Wu, Elaine Jin,Wallace Chung
Genre: Comedy, Costume, Fantasy
The film "Monster Hunt" earned more than 2.4 billion Yuan in China, surpassing Hollywood movie "Furious 7" and becoming the box office champion in Chinese film market. The film has reached the highest level of Chinese film in terms of film completeness, special effects, sincerity, marketing and other aspects. It is no wonder that the film broke the box office record with a sky high ticket sales.

2. Lost In Hong Kong 港囧 (2015)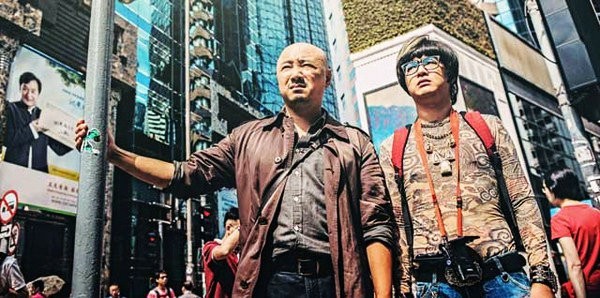 Total gross:1.5 billion Yuan
Douban rating: 6.2
Director: Xu Zheng
Actors: Xu Zheng, Zhao Wei, Bao Bei'er, Du Juan
Genre: Comedy
The rating of the film "Lost in Hong Kong" is only 6.2 out of 10 on Douban.com, but since its release on Sept 25, the film has grossed 1.5 billion Yuan in ticket sales. The movie is the third installment of the film trilogy by Xu Zheng, the other two are 2010 film "Lost on Journey" and 2012 film "Lost in Thailand", both of which have achieved great successes in the Chinese film market. Critics criticized that the humor was cheesy and vulgar, the theme of the film was ambiguous and fragmented and its box office success is more due to clever marketing than film quality.
3. Jian Bing Man 煎饼侠 (2015)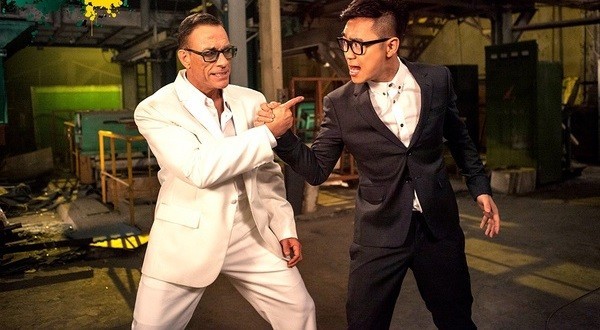 Total gross:1.1 billion Yuan
Douban rating: 6.5
Director: Da Peng
Actors: Da Peng, Mabel Yuan, Liu Yan, Sandra Ng, Eric Tsang
Genre: Comedy
"Jian Bing Man", also known as"Pancake Man", is a Chinese superhero slapstick comedy directed by Da Peng. The film tells a story of a street pancake vendor who gets superpowers and decides to shoot his own film. A highlight of the film is its luxury guest actors including Deng Chao, Jean-Claude Van Damme and the four leading roles in Hong Kong gangster film "Young & Dangerous".
4. The Man From Macau 2 澳门风云2 (2015)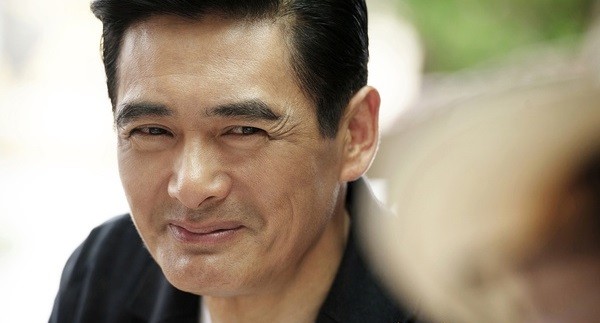 Total gross: 974 million Yuan
Douban rating: 5.8
Director: Wong Jing, Aman Chang
Actors: Yun-Fat Chow, Nick Cheung, Carina Lau, Shawn Yue, Angela Wang
Genre: Comedy, Action
"The Man From Macau 2", also know as "From Vegas to Macau 2" is a slapstick gambling-themed comedy movie. Director Wong Jing added "007" style big scenes to the film, making the the comedy become a blockbuster. Comedy, gunfight, bikini, lovely baby, are these can be found in this comedy. As a Chinese Lunar New Year festive release film it takes account of audiences of all ages, there are old stars like Chow Yun Fat, Carina Lau and David Chiang for gambling film fans, the new movie king Nick Cheung Nick sits at gambling table with old film king Chow Yun Fat, the young film fans will be attracted by the grand scenes as well as seductive gods and goddesses. Other famous stars including Shawn Yue, Yuan Quan, Jin Qiaoqiao and Tong Fei also join the the film.

5. Monkey King: Hero is Back 西游记之大圣归来 (2015)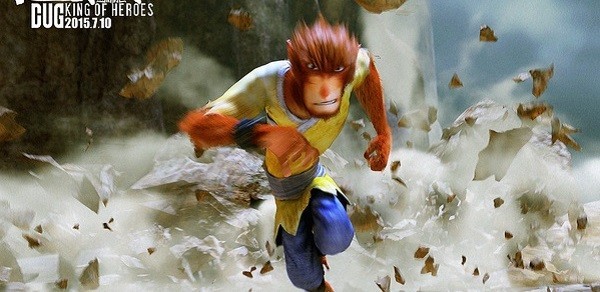 Total gross: 956 million Yuan
Douban rating: 8.4
Director: Tian Xiaopeng
Actors: Zhang Lei, Lin Zijie, Wu Wenlun, Tong Zirong
Genre: Comedy, Action, Animation, Fantasy
"Monkey King: Hero is Back" is adapted from classic  Chinese novel "Journey to the West". The film role characters still show respects to the original novel. The film gained lots of favorable comments among audience and critics and the film is considered to be a milestone of modern China animation films. Simple story, fantastic 3D visual effects, bright cool colors, domineering majestic fighting scenes, Peking opera + Rock + "A Chinese Odyssey" style soundtrack, all these bring the most well-known mythical Chinese figure back to the heart of each audience.
6. Dragon Blade 天将雄师 (2015)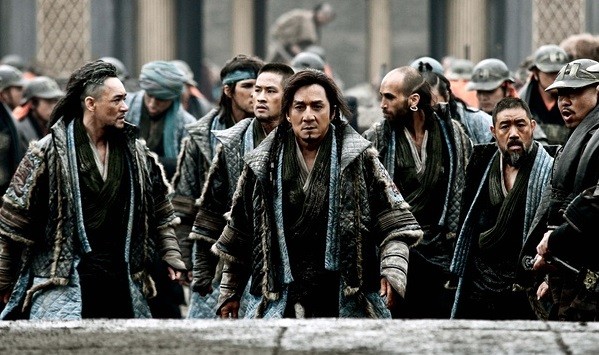 Total gross: 744 million Yuan
Douban rating: 6.0
Director: Daniel Lee
Actors: Jackie Chan, John Cusack, Adrien Brody,
Genre: Action, War, Costume
"Dragon Blade" is an IMAX 3D costume action movie based on the true historical story. It focuses on the peace maintaining of the ancient Silk Road. The film scored over 400 million at the box office and at the same time it was well received among audience and the film is considered as China's first commercial comparable to Hollywood blockbuster.

7. Goodbye Mr. Loser 夏洛特烦恼 (2015)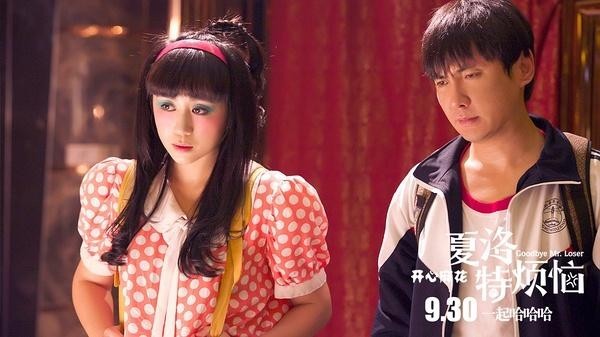 Total gross: 708 million Yuan
Douban rating: 8.1
Director: Yan Fei, Peng Damo
Actors: Shen Teng, Ma Li, Yin Zheng, Ai Lun
Genre: Comedy, Romance
"Goodbye Mr. Loser" is a comedy film adapted from classic stage play of the same name. It tells the stroy of the leading role (Shen Teng) who unexpectedly returns to youth at a wedding ceremoney and finally comprehends life and finds his true love. Humorous dialogue is the biggest feature of the film.
8. Wolf Totem 狼图腾 (2015)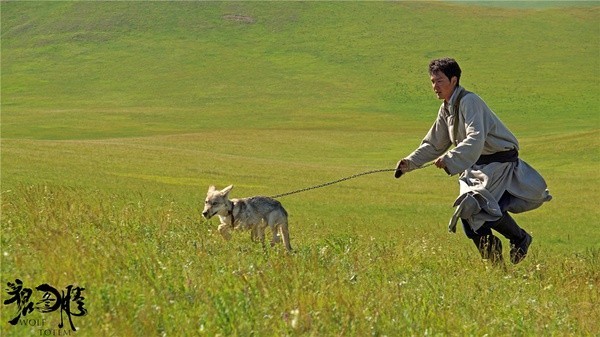 Total gross: 699 million Yuan
Douban rating: 7.0
Director: Jean-Jacques Annaud
Actors: Feng Shaofeng, Dou Shawn, Ankhnyam Rachaa, Ba Sen, Yin Zhusheng
Genre: Drama, Adventure
"Wolf Totem" is a Sino-French co-production 3D adventure drama based on the novel by Jiang Rong. The film is directed by famous French director Jean-Jacques Annaud who have directed the "Enemy at the Gates" and "Two Brothers". He is also known as the best director to shoot the animal theme film. The film took 7 year to prepare and the crew had to train the animals for three years. The director uses his unique lens language to bring us to the endless grasslands of Inner Mongolia, telling the fight between herders and the wolf.

9. Chronicles of the Ghostly Tribe 九层妖塔 (2015)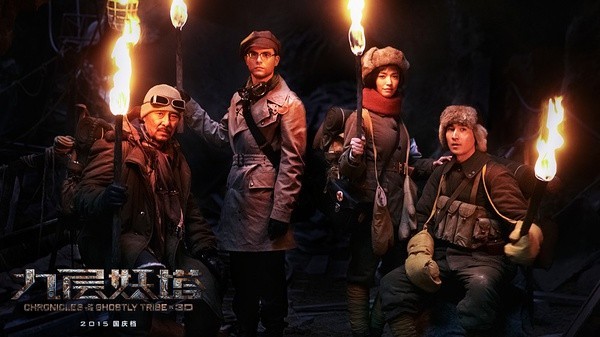 Total gross: 601 million Yuan
Douban rating: 4.7
Director: Lu Chuan
Actors: Mark Chao, Yao Chen, Rhydian Vaughan, Li Chen, Tang Yan
Genre: Adventure, Thriller, Action
"Chronicles of the Ghostly Tribe" is a fantasy adventure film directed by Lu Chuan. The film is adapted from the popular novel "Ghost Blows: absolutely fine city" and tells the story of expedition members Shirley Yang and Hu Bayi who penetrate deeply into Kunlun Mountains and unlock a thousand year big secret between human and ghostly tribes.
10. SPL 2: A Time For Consequences 杀破狼2 (2015)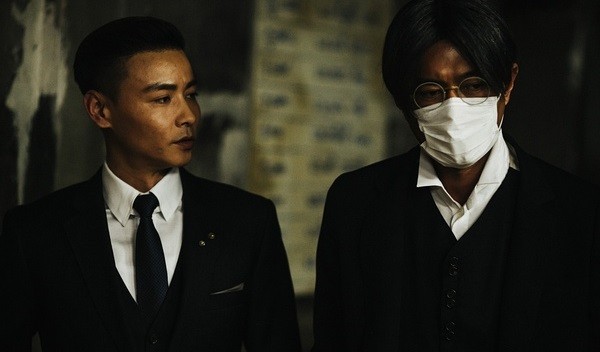 Total gross: 582 million Yuan
Douban rating: 7.4
Director: Pou-Soi Cheang
Actors: Wu Jing, Tony Jaa, Max Zhang, Simon Yam, Ken Lo
Genre: Drama, Action, Crime
"SPL 2: A Time For Consequences" is a typical Hong Kong film. It gathered top-tier martial artists, including Tony Jaa, Wu Jing and Max Zhang in the movie. The film can be labeled with violence, anger, humanity and Kung fu. The film features fierce fighting scenes.