Top 10 China Super Sports Car Clubs
Super sports car clubs are developing very fast in China. Club members are usually multimillionaires who have at least one super car worth no less than 1 million Yuan. Being different from overseas counterparts like the Ferrari Club of America and Germany's Porsche Club Hohensyburg, China car clubs are mainly organized by location, not brand. China car club members also are younger and more active. Here collected are top 10 super sports car clubs in China:
1. Super Car Club (SCC) in Beijing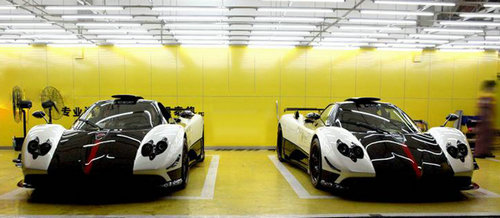 Super Car Club (SCC) was established in Beijing in August 2009. The club owns 15 branches in the country including Chongqing, Yunnan,  Zhejiang and Fujian. It has around 500 registered members aging from 18 to 60, and 10 percent are women. The club has more than 700 registered super cars such as Ferraris, Lamborghinis, Paganis and Aston Martins. The club is also active in attending super car race fares like the yearly Super Car Carnival in Shanghai.
2. Fujian Super Car Club (FJSCC)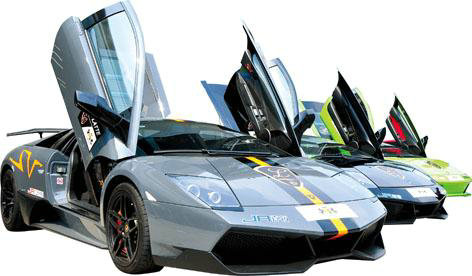 FJSCC is widely known for its low-profile among the super car clubs. The club has nearly one hundred members who own Mercedes-Benz C63 AMG, E63 AMG, Lamborghini, Ferrari, FORD GT40, Porsche and other luxury cars.
3. Shanghai Super Car Club(SSCC)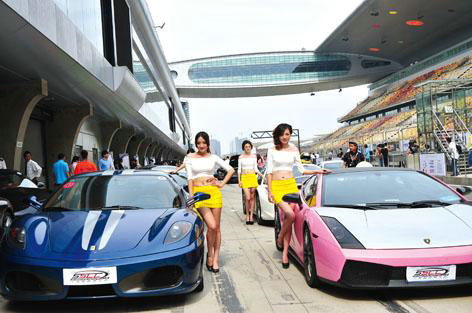 Shanghai Super Car Club was founded in 2009. The club centers Shanghai and has super car owners from Jiangsu, Zhejiang and neighbouring areas with around 150 members.
4. Chongqing Super Car Club (CQSCC)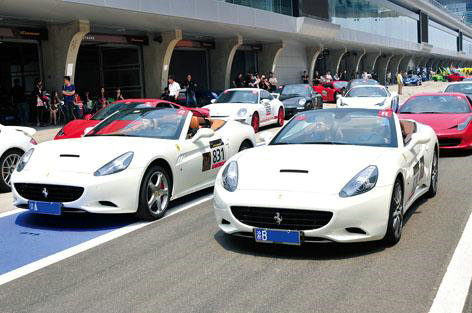 CQSCC is based in central China's Chongqing city. It is one of largest super car clubs in China. The basic join condition is to have a two-door sports car worth 100 million Yuan.
5. Beijing FFF Super Car Club (FFF)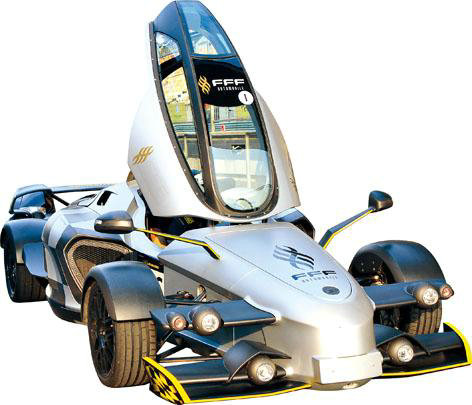 FFF Super Car Club is based in Beijing. FFF has a Pagani Zonda Cinque, a Pagani Zonda R, a Koenigsegg Agera, a Ferrari Enzo and a Bugatti Veyron and many other super cars. That is why FFF might be one of the greatest super car clubs in the world!
6. Zhejiang Fast Driving Sport Car Club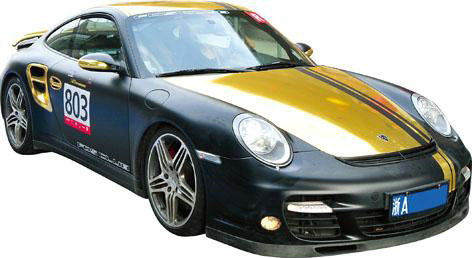 Zhejiang FDS Car Club was established in July 2008. It currently has hundreds of members who have high-end cars such as Porsche, Ferrari and Lamborghini. It is one of famous high-end car clubs in the country.
7. Yunnan Super Car Club (YNSCC)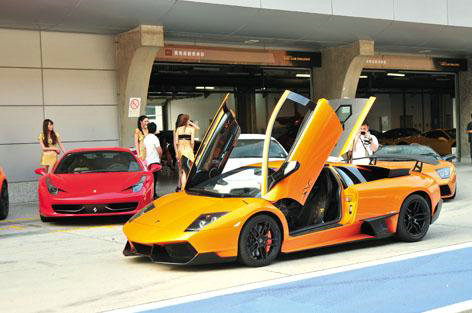 Compared with more developed areas like Beijing, Shanghai and Zhejiang, People's impression on southwest Yunnan is just a tourist province. However, Yunnan Super Car Club is enough to change your impression. They own Lamborghini LP670-4SV, Ferrari 599GTO and many other luxury super cars.
8. M CLUB in Shanghai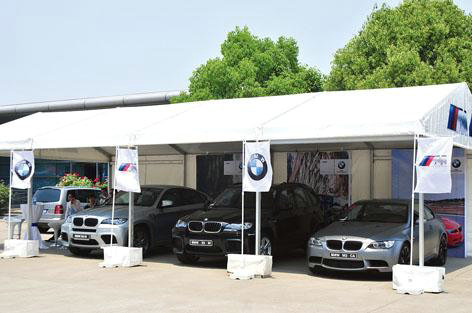 M Club was founded on November 10, 2009 by Shanghai Debao, the oldest authorized BMW dealer in mainland China. The club brings together many car owners who buy M series BMW cars.
9. AMG CLUB CHINA (ACC)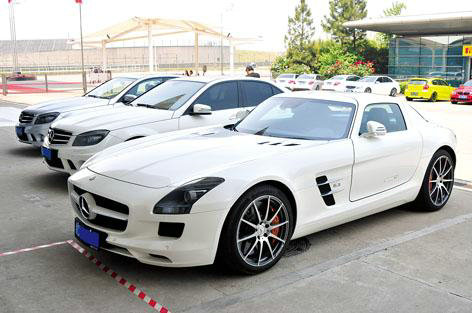 AMG CLUB is based in Beijing. All members are owners of Mercedes-AMG vehicles, The club members own cars including C63 AMG, G55 AMG, SLS AMG.
10. Jinhua G-CLUB Club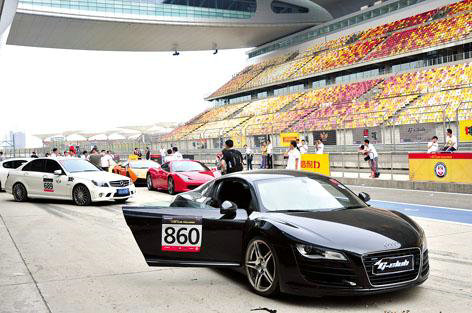 G-CLUB Club is the youngest car club, it was established on April 21, 2011. G-CLUB Club should not be underestimated as it has Ferrari, Lamborghini and others with a total number of 40 super cars.
Above are 10 most famous super sports car clubs in China. Of course there are other super car clubs in other areas of China. And each year there will be a gathering of the super car clubs at the Shanghai F1 Circuit where you will see some tremendous car models including Ferrari Enzos,  Bugatti Veyron Super Sport, Koenigsegg Agera, Paganis and Lamborghinis.