Top 10 China Internet Figures 2010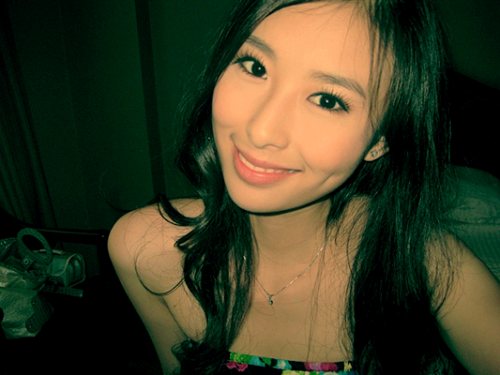 2010 has seen various types of Internet faces. Among them we can find high officials as well as common people, some are welcomed and some are spit on. Some cause moral questions, while some are just comic materials.
To give a summary of internet figures of year 2010, I list the top 10 China Internet Figures this year: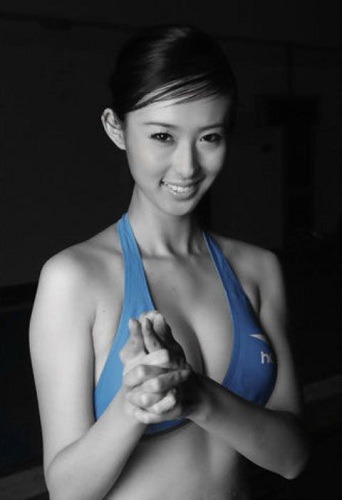 No. 1 Shoushou (兽兽)
The real name of this famous car show model is Zhai Ling(翟凌), She is famous for being involved in the first and the most notorious nude photo and sex tape scandal "Shou Shou Gate" 兽兽门 in China's modeling industry
Internet images of her left little to the imagination and caused a nationwide sensation. Zhai later regretted what she did, and even took some time off model work. But the scandal did not seem to derail her career too much, as she became the real star at the Beijing auto show in April.
Many China's netizens criticized her for being naive to be part of the video project and expressed their concern that the incident will become a negative role model for China's impressionable youngsters.
Some people also alleged that Shou Shou went for plastic surgery, which improved her looks, and thus her marketability as a model.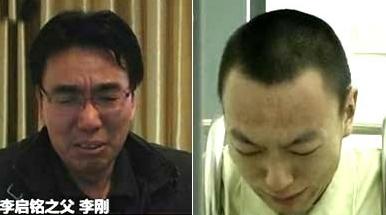 No.2 Li Gang and Li Qiming ((李刚&李启明)
Li Gang is a very common name in China. But now many drivers have hung his photo in their vehicles for safety blessing
A government official's bratty son ran over a student while drunk driving near Hebei University. When he was later stopped, he complained about a scratch to the car adding, "Sue me if you dare! My dad is Li Gang" (Father Li is local security bureau official).
The family of the dead student, Chen Xiaofeng, said they hoped the son would be sentenced to death. But the family later fired their lawyer, and accepted 460,000 yuan ($69,140) from Li Gang as compensation.
Internet users were outraged, and showed it by coining a new satirical phrase: "My father is Li Gang."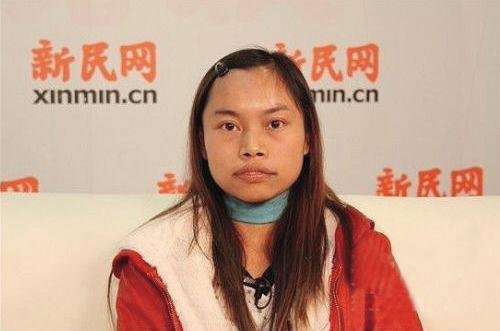 NO. 3 Sister Feng(凤姐)
Her name is Luo Yuefeng (罗玉凤), 1.46 meters tall, very AVERAGE looking with a AVERAGE college degree. The reason Sister Feng received so much attention was because of her shocking actions and false sense of confidence and became the laughingstock of the whole nation.
Some of her shocking quotes are
–    "I start reading various literatures since 9 years old, and reached a peak at 20, no one can surpass me.";
–   "My IQ and my capability, no one can compare in 300 years before and after",
–    "Einstein is for sure not smarter than me, he invented light right?";
–    "Must have international outlook and perspective, and the desire to conquer the world. Obama qualifies my marriage requirements";
–   "In this world half the men see me and want to run away and the other half when I see them I want to run away"…
Some people question Sister Feng was engineered by Internet marking company. But according to Sister Feng herself she is definitely not engineered. Anyway now she is still a popular figure,Many of the media is in digging her gossip.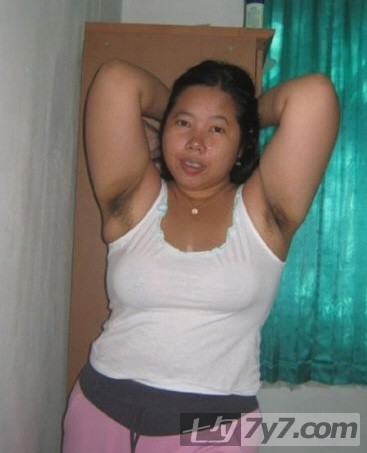 No. 4  Xiao Yue Yue (小月月)
Xiao Yue Yue is the main character of a post by Tianya community netizen 蓉荣 [Rong Rong]. [The post] gives an account of Xiao Yue Yue and her "boyfriend" Xiao W (小W) visiting Shanghai, with Rong Rong being the host entertaining them/showing them around. However, in the span of two days and one night, they encountered incomparably complicated and miserable experiences, because it turns out that Xiao Yue Yue is a stupefying woman of legendary proportions. She is considered to be the most stupefying woman ever known to this day, with netizens quickly prostrating before her in awe.
The story of Xiao Yue Yue really added some color to the "golden week" holiday from Oct 1 through to Oct 7. Some of her "quotations" are still running hot in the online space, "Anything is but passing clouds", for example.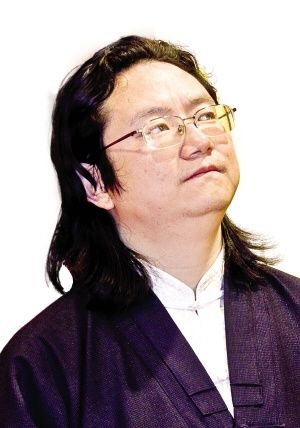 No. 5   Li Yi (李一)
The priest from the Shaolong Daoist Temple in Jinyun mountain, Chongqing, was known for charging exorbitant prices for his health seminars, but gained notoriety after coming under investigation for fraud.
Li went for two hours and 22 minutes under water without breathing in a TV program in 1997. After that, Li began to promote his special methods of cultivating health, and even drew a couple of celebrity disciples along the way, most notably Hong Kong pop singer Faye Wong.
However, Li's star fell after a former student accused him of raping her, triggering a police investigation in August. He is also accused of illegally collecting money through charity sales.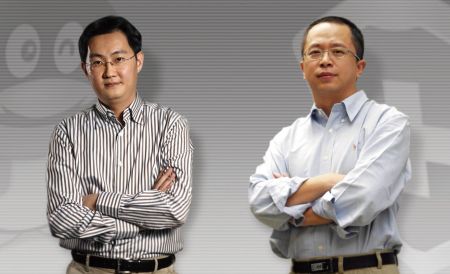 No. 6 Ma Hua Teng  And Zhou Hong Yi  (马化腾&周鸿祎)
Ma Hua Teng – CEO of Tencent
Zhou Hong Yi – CEO of Qihoo 360
Tencent and 360, two of the biggest Chinese IT companies started a fierce battle on this autumn. November 3, Tencent decided to take measures: from this day, Tecent's service of instantaneous courier service is not compatible with the safety system 360. Saving the distances, it is as if Windows de Microsoft could not work with Norton Antivirus. The cordage of Tecent contains a clear message: or with them or with me. The Chinese users have turned out to be since then forced to be praised by one of two companies.
With the intervention of Ministry of Industry, Ministry of Public Security and other related departments, 360 internet Security Company and QQ Tencent software giant bother prefer to peach talk. And later the two soft wares were compatible again, however fight between the big giants will continue.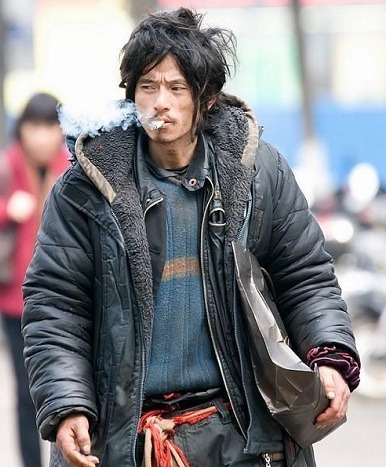 No. 7 Brother Xili (犀利哥)
Brother Xili, also known as Brother Sharp, A homeless man who spends his days and nights wandering the streets of Ningbo, Zhejiang province, has almost gained star status, thanks to his "good looks and sharp dress sense". A growing number of Internet users are tracking the whereabouts of the still unidentified man, whose "fans" have nicknamed him Brother Sharp (犀利哥). He is one of the most talked about personalities in Chinese cyberspace today. Several netizens have dubbed Brother Sharp as the "most handsome underdog of this century".
Brother Sharp is now much cleaner and trusts that he should now be more handsome than before although he probably is no longer "Brother Sharp" because he no longer has the "sharp/penetrating" eyes or look.
Netizens think it is a pity that Brother Sharp is already becoming a "cash cow" for some enterprises.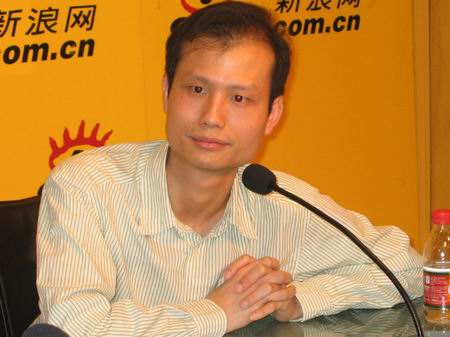 No.8  Fang Zhouzi (方舟子)
Known as the "science cop," Fang came under the spotlight in recent years for helping expose academic misconduct. One of his cases resulted in his being attacked in August near his residence in Beijing.
He outed Tang Jun, former president of Microsoft China, for making false claims about his academic qualifications.
A court in Beijing earlier sentenced Xiao Chuanguo, director of the Tongji Medical College at the Huazhong University of Science and Technology, to five and a half months in detention for plotting the attack against Fang. Fang had accused Xiao of academic fraud.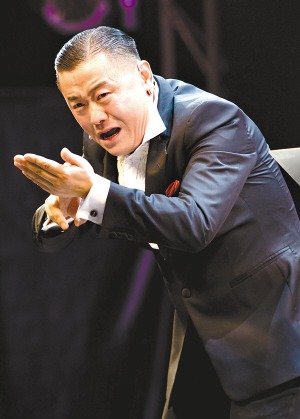 No.  9 Zhou Li Bo (周立波)
Zhou Li bo, A Shanghai stand-up comedian, has sparked anger and condemnation after he called the Internet "a public toilet." on his microblog at Sina.com.cn.
"The Internet is a place for netizens to throw their private shit, and when all private ones get together, it becomes public shit and the Internet is actually a public toilet," he wrote in response to people who criticized his comments on the high-rise fire in Shanghai.
After the fire disaster on Nov 15 Shanghai, most online comments showed sympathy for the victims and some displayed anger toward the fire authorities, while Zhou commended fireman's rapid reaction with the heroic act and expressed his appreciation of the high efficiency of the governments. As soon as these two posts showed on his micro blog, it brings in the nearly 3000 replies. Netizens were disappointed at his comments about the disaster, calling it flattering to authorities. They got even more upset after Zhou entry "public toilet" in response to their criticisms.
Zhou won citywide fame in late 2008 with his "Shanghai-Style Clean Talk," a form distinct from the usual comedy shows in which off-color jokes or heavy-handed clownish humor were not uncommon. At the same time, Zhou has become one of the hottest topics on all kinds of media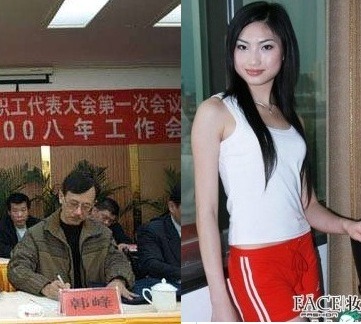 No.10 Han Feng (韩峰)
On February 28, a diary, purported to be that of the head of China Tobacco Corp. in an unnamed city in Guangxi caused a sensation online. The diary records the details of sexual encounters between the department head and a woman in his department. The post was written by someone calling himself the husband of one of these lovers.
On March 1, the leading party group of Guangxi National Tobacco Corps commenced formal investigations into the matter. The person in question has already been suspended from his position as Section Chief in charge of Retail Sales pending investigation
Some netizens have expressed doubt over the diary's veracity, thinking that something so personal wouldn't likely leave someone's sight. But there are some netizens who believe that it's the real thing. Some suspect that the husband of Miss Tan, the Bureau Chief's lover, (aka "Han Xianzi") found the diary and in a fit of rage posted it online.