Top 10 Best Songs of Eason Chan
Eason Chan's unique singing style can always sing to people's heart and evoke unforgettable memories. This kind of ability is why Eason Chan can survive in the singing world! In his career, Eason has released more than 90 albums and more than 1,000 songs, and his song Ten Years is the most popular song in China. Check out our list of Eason Chan's top 10 songs and see where your favorites rank.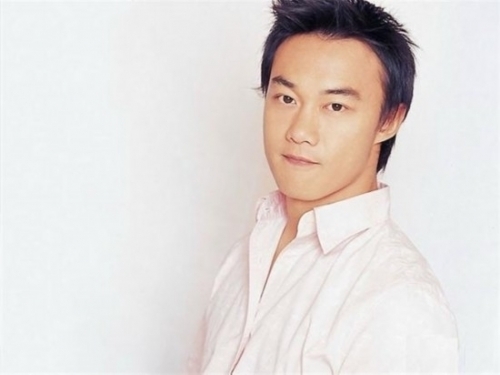 #10. 婚礼的祝福 Wedding Blessing
This song is collected in Eason's 1999 Mandarin album. He was still young 17 years ago in the music video. In the MV he is invited to attend the wedding ceremony of his "former girlfriend". This is so cruel that even the strong men are hard to bear.
#09. 你的背包 Your Backpack
This song, though there is no one word about feelings, in fact is full of a touch of sadness lingering in mind, why?  This song compares a backpack to the feelings paid to express one's pain of love!
#08. 你给我听好 You'd Better Listen To Me
The song is sang to disappointed lovers, maybe we can say that this is a self-encouragement song :"You'd better listen to me! Disappointment in love is no big deal!".
#07. 淘汰 Eliminated
This song is the major song of Eason's 2007 album "Admit It". This is the first collaboration between Eason Chan and Jay Chow, who is both writer of the lyrics and the composer of the song. The melody is simple and lyrics are plain, but the range is wide, so not very easy to sing it.
#06. 好久不见 Long Time No See
Eason Chan's emotional interpretation plus piano's incidental music make this song suitable to listen alone late at night.
#05.爱情转移 Love's Transference
This song is one of my favorite song. The song tells a simple fact we don't often notice – Love needs courage, particularly after pain and hurt. Because to love is to risk being hurt.
#04. 兄妹 Brother and Sister
Shen loves you but you cannot accept. You want to enjoy this feeling of being loved, though knowing this is not good but dare not say it out. I think a lot of people have met this kind of situation. The song Brother and Sister is a perfect interpretation of this complex mood. Albert Leung's philosophy of life coupled with Eason's slightly helpless singing mood make people feel there is a touch of sadness lingering in the heart.
#03. 圣诞结 Lonely Christmas
The song is about a single who spends his/her Christmas lonely. During Christmas, singles can seek solace by listening to this song.
#02. 十年 Ten Years
This song is a very popular song in Chinese world. The song, which is composed by Chen Xiaoxia and written by Albert Leung, obtains affections of countless fans with Eason's unique interpretation. Check the translation of lyrics here
#01. K歌之王 King Of Karaoke
The song King Of Karaoke is composed by Albert Leung and written by Chen Huiyang. This song has two versions Cantonese and Mandarin. Its Mandarin version includes 65 song names in the lyrics.