Top 10 Best Chinese Movie Directors
Chinese movies only came to international attention in the 1980s, with the lavish visuals and powerful stories of such Fifth Generation directors as Zhang Yimou and Chen Kaige. Neighboring Taiwan also found its cinematic voice around this time, courtesy of Ang Lee. Here is a list of the 10 best Chinese movie directors of all time.
1. Zhang Yimou 张艺谋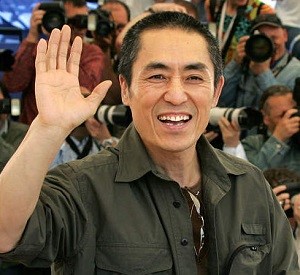 Zhang Yimou was born in 1950, in the city of Xi'an. Zhang Yimou is one of the best-known directors of the Chinese Fifth Generation and one of the most influential and widely respected filmmakers working today. He made his directorial debut in 1987 with Red Sorghum. He directed the opening and closing ceremonies of the 2008 Beijing Summer Olympic Games, which received considerable international acclaim. His famous films include Ju Dou (1990), To Live (1994), and Not One Less (1999), House of Flying Daggers (2004)
2. Ang Lee 李安
Born in 1954 in Taipei, Ang Lee was one of the first Chinese-born directors to find critical and commercial success on both sides of the Pacific.He has directed a diverse set of films such as Eat Drink Man Woman (1994), Sense and Sensibility (1995), Crouching Tiger, Hidden Dragon (2000), which won the Academy Award for Best Foreign Language Film, and Hulk (2003). He has won the Academy Award for Best Director twice, first for Brokeback Mountain (2005) and most recently for Life of Pi (2012).
3. John Woo Yu-Sen 吴宇森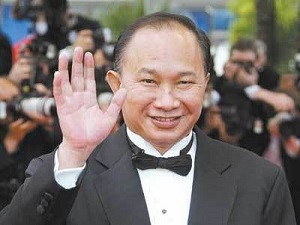 John Woo Yu-Sen was born in southern China and grew up in Hong Kong. He is known for his highly chaotic action sequences, Mexican standoffs, and frequent use of slow-motion.Woo made his name with action-packed, emotionally florid thrillers like A Better Tomorrow (1986), The Killer (1989), A Bullet in the Head (1990) and Hard-Boiled (1992). His Hollywood films include Hard Target (1993), Broken Arrow (1996) and Mission: Impossible 2 (2000).
4. Karwai Wong 王家卫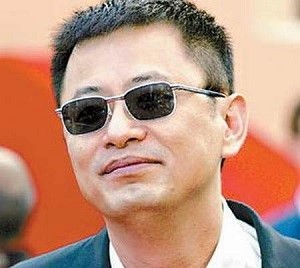 Wong Kar-wai is a Hong Kong director,He is renowned as an auteur for his visually unique, highly stylized, emotionally resonant work. Wong is the first Asian director to win the Best Director Award of Cannes Film Festival with his work Happy Together(1997). His important works include Days of Being Wild (1990), Ashes of Time (1994), Chungking Express (1994), Fallen Angels (1995), Happy Together (1997), 2046 (2004) and The Grandmaster (2013).
5. Chen Kaige 陈凯歌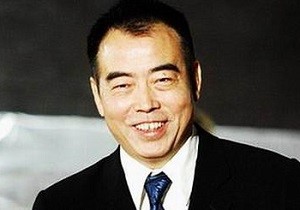 Born in 1952. Chen Kaige is a famous Chinese film director and a leading figure of the fifth generation of Chinese cinema. His films are known for their visual flair and epic storytelling. He catapulted to international fame following his 1993 film Farewell My Concubine. His other main works include Temptress Moon (1996), The Emperor and the Assassin (1999), Forever Enthralled (2008), Sacrifice (2010) and Caught in the Web (2012).
6. Feng Xiaogang 冯小刚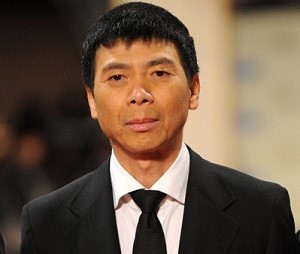 Born in1958 in Beijing, Feng Xiaogang is an important Chinese film director. He is well known in China as being a highly successful commercial filmmaker whose comedic films do consistently well in the box office. His main works include Dream Factory (1997), Be There or Be Square (1998), A Sigh (2000), Big Shot's Funeral (2001), Cell Phone (2003), Assembly (2007), If You Are the One (2008), Aftershock (2010) and Back to 1942 (2012).
7. Johnnie To Kei-Fung 杜琪峰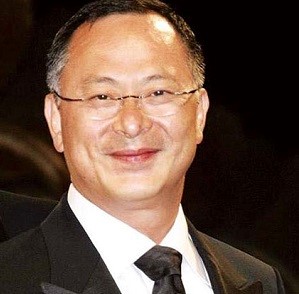 Born in1955, Johnnie To Kei-Fung is a Hong Kong film director and producer. He made films in a variety of genres. In the West he is better known for his action and crime movies. His films frequently explore themes of friendship, fate and the changing face of Hong Kong society. He became famous with his 1989 film All About Ah-Long, starring Chow Yun-fat. His main works include The Big Heat (1988), The Eighth Happiness (1988) and Life Without Principle (2011).
8. Andrew Lau Wai-Keung 刘伟强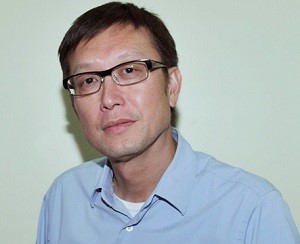 Andrew Lau Wai-Keung was born in Hong Kong in 1960 and has been fond of photography since childhood. Lau made films in a variety of genres, and is most known to the West for his action and crime films which include the Young and Dangerous film series, and the Infernal Affairs (2002) trilogy.
9. Tsui Hark 徐克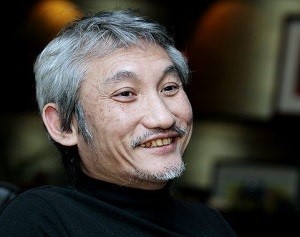 Born in 1951,Tsui Hark is a Hong Kong New Wave film director. Hark specializes in kaleidoscopic dramas characterized by frenzied action and a decidedly tongue-in-cheek tone. He is best known in the USA for his complex, breathlessly witty and exciting Peking Opera Blues (1986). His main works include: The Butterfly Murders (1979), We're Going to Eat You (1980), The Legend of Zu (2001), New Dragon Gate Inn (1992) and The Flying Swords of Dragon Gate (2010).
10. He Ping 何平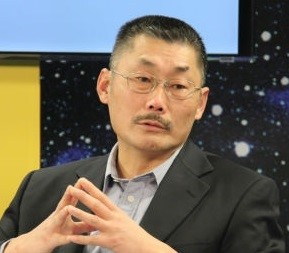 He Ping is a Chinese film director, whose main filmography consists of a hybrid genre of Western-wuxia movies. He made three movies along this genre – Swordsmen in Double Flag Town (1991), Sun Valley (1995) and Warriors of Heaven and Earth (2004).