Top 10 Banned Chinese Movies
The banning of the film Lost In Beijing sparks a public discussion among Chinese netizens. In fact, in China's film history there are  many forbidden films. These films either touch sensitive themes, or attend international film festival without permission of government, or it "value orientation" is incorrect … Let us review the top 10 controversial banned films in China.
1. Beijing Bicycle 十七岁的单车 (2001)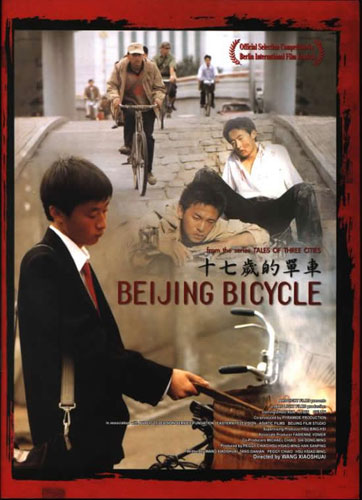 Beijing Bicycle is a Chinese drama film directed by Wang Xiaoshuai. Its premiere took place at the Berlin International Film Festival on 17 Feb, 2001 and won prize of Jury Grand Prix, but was latter banned in Mainland China. The film was banned by State Administration of Radio, Film and Television because it did not get approval of before participating in the Berlin International Film Festival.
2. Devils on the Doorstep 鬼子来了(2000)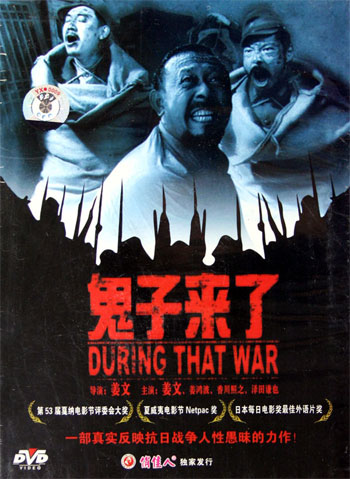 Devils on the Doorstep or During That War is a 2000 Chinese black comedy film directed by Jiang Wen and starring Jiang himself and Kagawa Teruyuki. The film was shot in black and white and won the Grand Prix at the 2000 Cannes Film Festival. It was banned in China for for failing to highlight the good image of certain political faction.
3. Suzhou River 苏州河 (2000)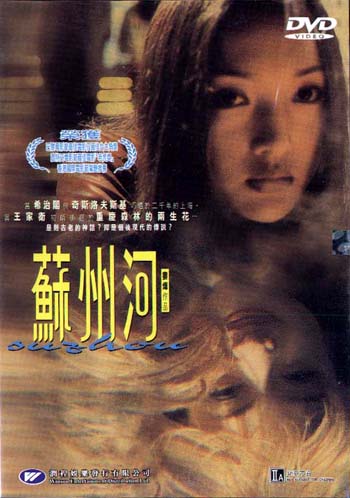 Suzhou River  is a 2000 movie telling about a tragic love story of four people that happened in the changing Shanghai city. The film stars Zhou Xun and Jia Hongsheng. The movie won prizes in several foreign film festivals, but was not allowed to show in China, as its screening at the international film festivals did not get permission from Chinese authorities.
4. Seventeen Years 过年回家 (1999)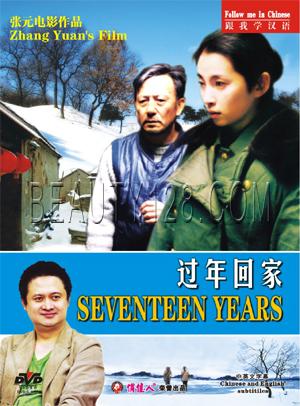 Seventeen Years is a 1999 Chinese movie directed by Zhang Yuan and starring Li Bingbing. The film was screened at several international film festivals and obtained Director's Award at the 56th Venice Film Festival. This is a story about tolerance and love, the leading character came home, pouring out his 17 years of unspeakable life. The film was forbidden to screen in China as the film slanders socialism.
5. Mr. Zhao  赵先生 (1998)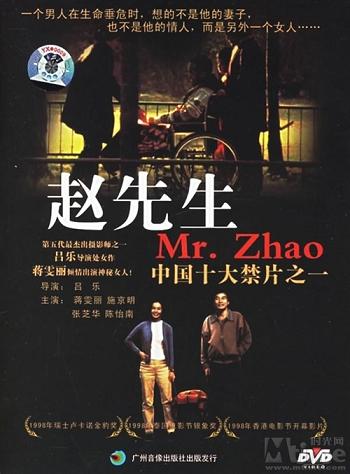 Mr. Zhao is a 1998 Chinese black comedy film directed by Lü Yue. Zhao is a university professor living in Shanghai. He has an affair with his former student, when his wife discovers this and forces him to choose between her and the mistress, he refuses to give any straight answer. However,  the next day his mistress Tian Jing (Chen Yinan) says she is pregnant and asks him to marry her……
6. Postman 邮差 (1995)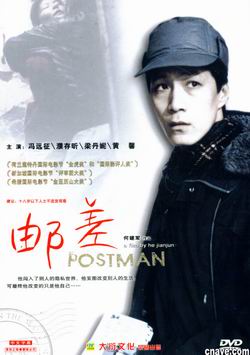 Postman is a 1995 Chinese film which tells the story of a shy postman who steals and reads the people's letters on his route. In the letters he finds prostitution, suicide, homosexuality, drug abuse and other contents, he imagines him to be a saviour to interfere with their life…… but eventually he found could only change himself. The director shot the film without permission of the authority and could only screen the film abroad .
7. To Live 活着 (1994)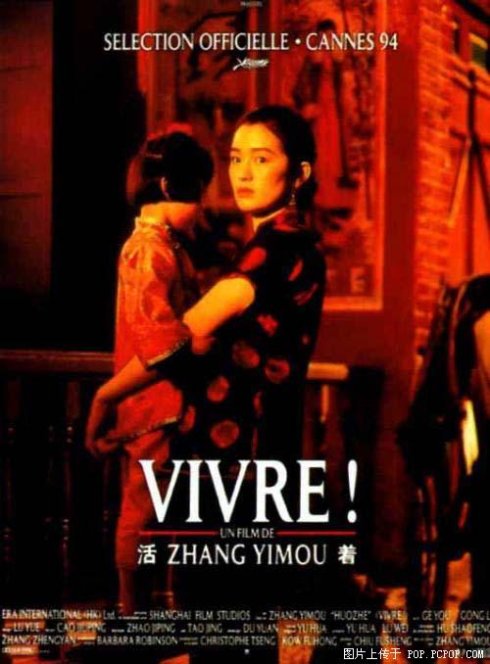 To Live is a 1994 epic film directed by Zhang Yimou, starring famous actors Ge You and Gong Li. The movie was banned in mainland China for its critical portraying various policies of the Chinese government.
8. East Palace, West Palace 东宫,西宫 (1996)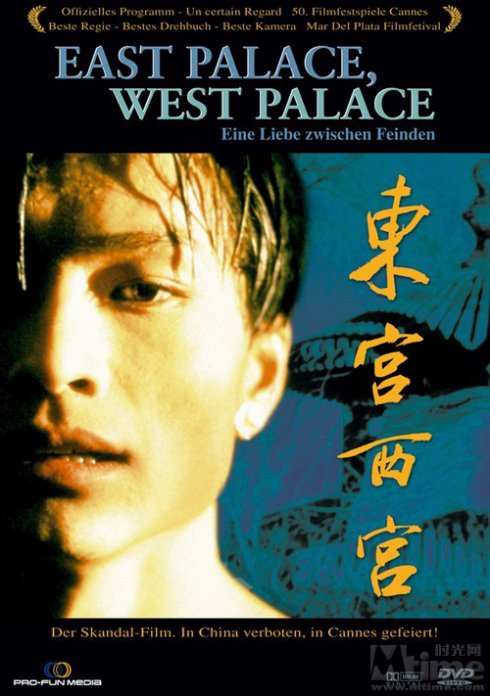 East Palace, West Palace is a 1996 Chinese film directed by Zhang Yuan with Hu Jun and Si Han as the leading roles. This is the first Mainland Chinese movie which obviously touches homosexuality. It has not been allowed to release so far for discrediting the socialist image and being on suspicion of publicizing corruption ideas.
9.The Blue Kite 蓝风筝 (1993)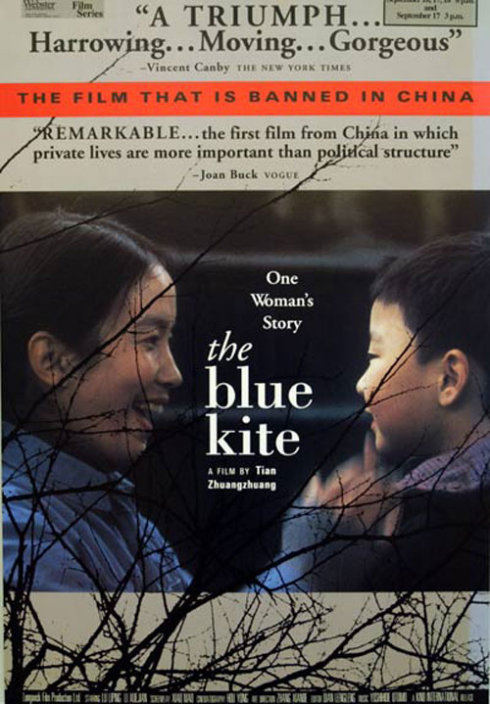 The Blue Kite is a 1993 drama film directed by Tian Zhuangzhuang. The film was banned by the authority for it discloses the influences of  many political movements, including 1957 to 1959 Anti-Rightist Movement and Cultural Revolution.
10. Lost in Beijing  苹果 (2007)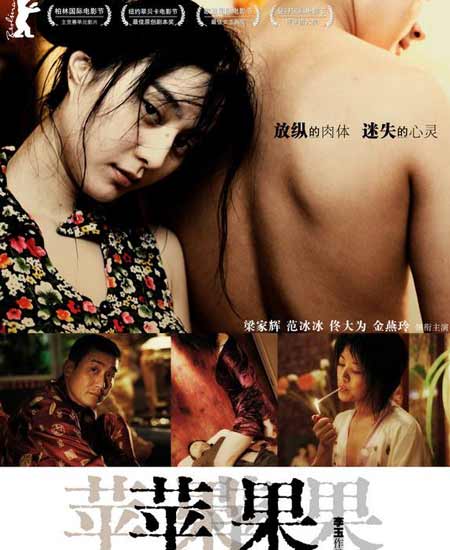 Lost in Beijing is a 2007 Chinese film starring Tony Leung Ka-fai, Fan Bingbing and Tong Dawei. The film was banned in Mainland China for revealing Chinese society's dark sides including sex scenes, prostitution, blackmail, and rape in modern-day Beijing.