The Top 5 Chinese Universities in Chinese Language and Literature
China, as one of the richest and oldest continuous cultures, has always awakened interest and curiosity among people all over the world. With Mandarin Chinese being the mother tongue of over 870 million people, understanding and knowing how to speak this language can open many doors. This country is the second largest world economy and one of the largest global traders. Although the Chinese language opens many opportunities to fields such as archaeology, history, economy and politics, the most interesting aspect of understanding Chinese is being able to read their literature in its native form.
China is the homeland of the most beautiful culture that has produced incredible pieces of literature. This civilization has a rich heritage of drama, poetry, short stories and novels that reflect special sensibility when being read in Chinese. Many international students are interested in studying Chinese language and literature, so this article will provide them with the best choices of universities that would enable them to fulfill their educational dreams.
If you are interested in studying Chinese language and literature, your best option would be to choose one of the top ranked Chinese universities, according to the China Academic Degrees and Graduate Education Development Center.
1. Peking University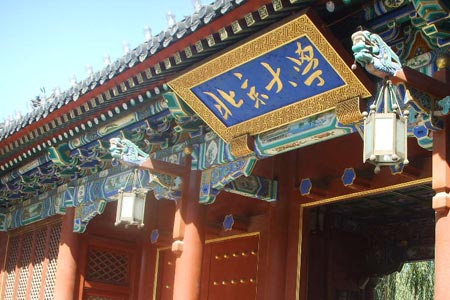 The Department of Chinese Language and Literature at Peking University takes the deserved first position on the list. The available programs within this department include Applied Chinese Linguistics, Chinese Classics and Classical Bibliography, Chinese Language and Chinese Literature. The curriculum is required to be completed within 4 to 6 academic years, by fulfilling the required number of credits. Peking University is an institution that enjoys high reputation and respectability all over the world. The beautiful traditional Chinese architecture of the campus grounds will contribute to complete understanding of the Chinese culture and literature.
2. Beijing Normal University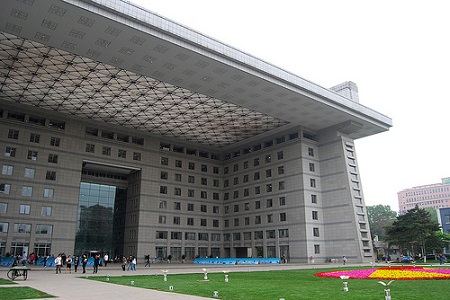 The Beijing Normal University also offers an extraordinary program on Chinese Language. The Chinese Language & Culture College is one of the most important gateways to international acceptance of this university. Foreign students (including short-term, long-term and undergraduate students) have the opportunity to study the culture and language of this country in one of China's oldest and most appreciated universities. This program is the best choice for students who see their future in teaching Chinese as a second language.
3. Fudan University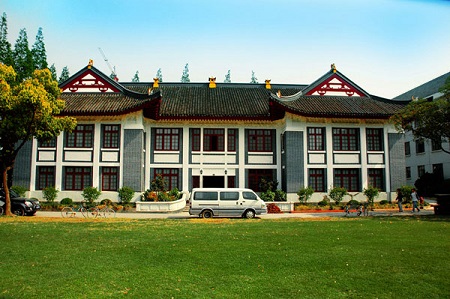 The Fudan University features a 4-year bachelor's degree program in Chinese language and literature that is easily accessible to international students. After the applicants submit the online application form and pay the registration fee of $135, written and oral tests are required for entrance. Fudan University is located in Shanghai, and it is known as one of the most selective universities in the world.
4. Wuhan University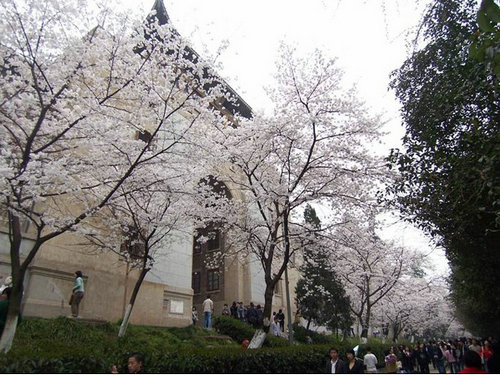 The best program in Chinese literature is offered by the Wuhan University, under the College of Liberal Studies. The core courses of the program include Chinese Speaking, Chinese Listening, Chinese Reading, Comprehensive Chinese, Modern Chinese, Chinese Culture and Translation and Chinese Literature. For those students who are specifically interested in literature and translating, this is the best available option.
5. Soochow University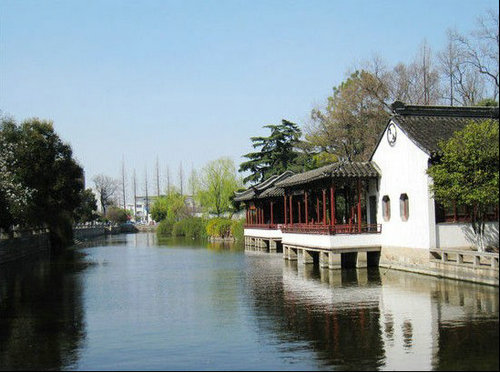 The School of humanity under Soochow University also offers a specialized Chinese Language and Literature program, which provides courses on Literature Outline, Foreign Literature, Chinese Ancient Literature, Contemporary Chinese language, Ancient Chinese language, an Outline of Literature and Art and an Outline of Chinese Culture. This is a comprehensive program of studies which offers complete understanding of the culture that gave birth to such extraordinary literature classics. Located in the city of Suzhou, this university offers the perfect scenery for learning about Chinese culture.
Conclusion
The global influence of China has been dramatically increased over the recent decades and this country plays significant roles in the cultural, economic and political stages of the new century. Although studying Chinese language and literature is more deeply appreciated by the students, the prospective opportunities of understanding Chinese should not be neglected.
Even though Chinese language sounds incredibly difficult to western civilizations, it is relatively uncomplicated in its core grammar. Each year, an increasing number of students who are new to Mandarin language are studying it with success and enthusiasm.
China has a rich heritage of highly reputable universities, and most of them offer modern linguistic approaches which enable the students to gain profound academic understanding of this country's language and literature, beyond its modern practical applications. Studying Chinese ultimately means to study a special culture; and being in a Chinese environment while studying this culture means that half of the battle is already won.
Sandra Miller is writer, lives at New York. Two times a year watches Friends sitcom, loves salsa. Uses editing service Help.Plagtracker to write great material. Her passion is Latin American culture.