The 10 Chinese Celebrities Who Own Private Jets
In recent years, the growing number of Chinese celebrities are eyeing private jets, Owning a private jet is not big news anymore. Now let`us take a look at the 10 Chinese celebrities who own private jets.
1. Liu Tao 刘涛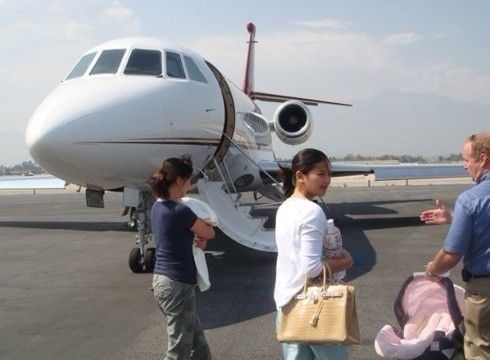 The Number One private jet is owned by Liu Tao, who married billionaire Wang Ke in 2008. The inside of the jet is decorated gorgeously and comfortably with queen-size sofa bed, kitchen, bathroom, DVD player, telephone, fax, anything you can imagine. The famous basketball star Tracy McGrady, Michael Schumacher and former German Chancellor Gerhard Schroeder also have the same type of private aircraft.
2. Brigitte Lin 林青霞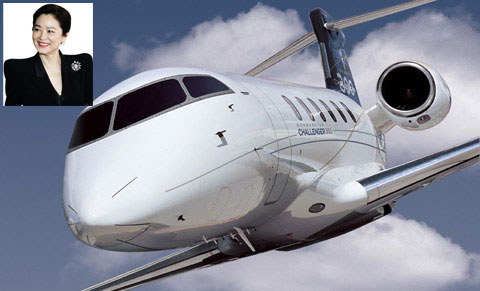 It is alleged that Brigitte`s private jet is "Bom-bardier Challenger" business aircraft. There are only 10 seats inside and each can rotate 360 degrees. The aircraft is also equipped with whole kitchen. This kind of aircraft is priced between 9 million to 50 million U.S. dollars.
3. Zhao Benshan 赵本山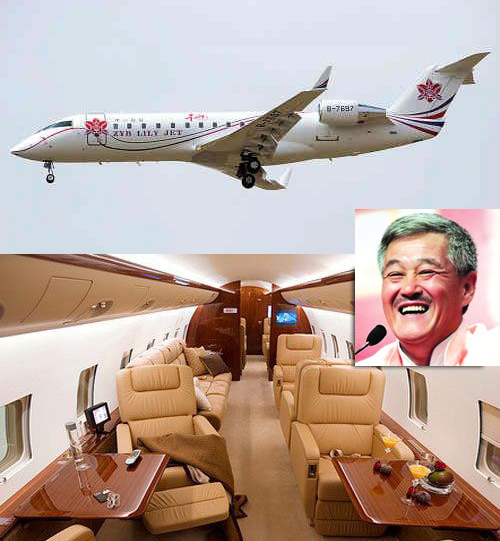 Zhao Benshan is dubbed the Chinese king of comedy and the Charlie Chaplin of the East. He bought the Bombardier Challenger 850 at 200 million yuan (US$30 million) in 2009. Now he is thinking of replacing its Challenger 850 with a newer Boeing or Gulfstream model.
4. Jackie Chan 成龙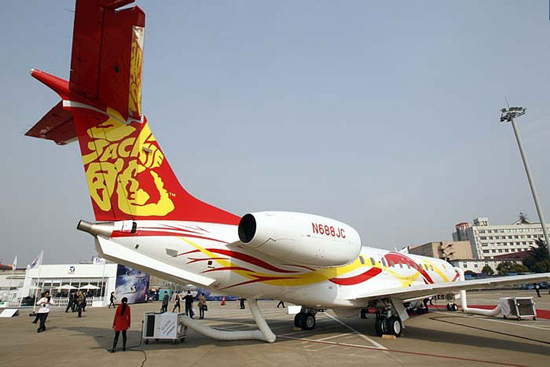 Jackie Chan owns a $30-million Embraer Legacy 650 private jet. Boasting a maximum flying time of seven hours, it can take him and 13 other passengers from Beijing to Dubai without stopping. Jackie Chan chose Legacy 650 because of its large, quiet cabins and its sense of luxury. Both of his English and Chinese names are painted on the tail of the plane, while red and yellow dragons intertwine on the plane's body.
5. Jay Chou 周杰伦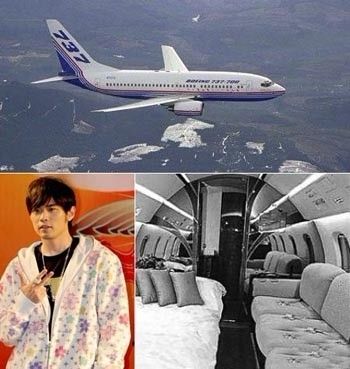 Jay Chou`s private jet can be called "incomparable" – A Boeing 737.  More than 100 people can be seated in his private jet! The price of 100 million Yuan is unthinkable for ordinary people, but for Jay it is just a piece of cake, an "unparalleled" concert can cover its cost.
6. Zhang Ziyi 章子怡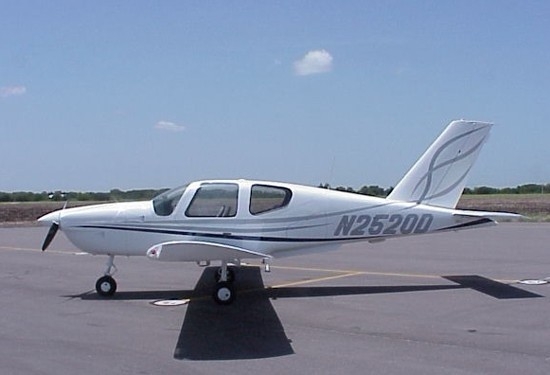 Zhang Ziyi is dubbed the most famous international Chinese film actress. It is said that she has a 50 million yuan 4-seat TB-9 private jet. This plane really commensurate with his maverick personality.
7. Chen Daoming 陈道明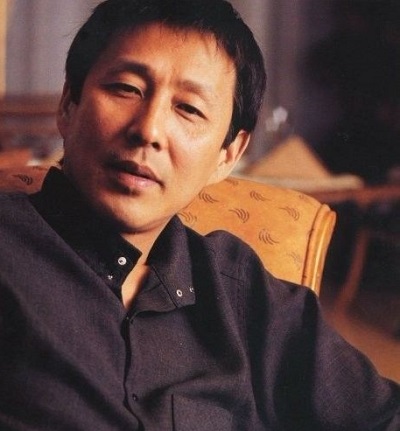 It is surprising that the low-key actor Chen Daoming actually own a private jet. What is more unexpected is that Chen is also a Diamond member of airports, his private plane can land at any airport in the country.
8. Jet Li 李连杰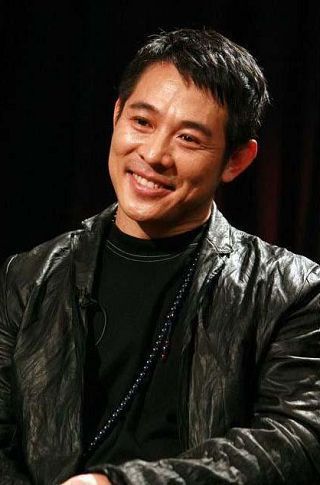 International martial arts star Jet Li has a luxury private aircraft worth of more than 3,000 yuan. Li often travel between the United States and China, sitting in his own plane and flying across the Pacific can make him have a good rest.
9. Fan Bingbing 范冰冰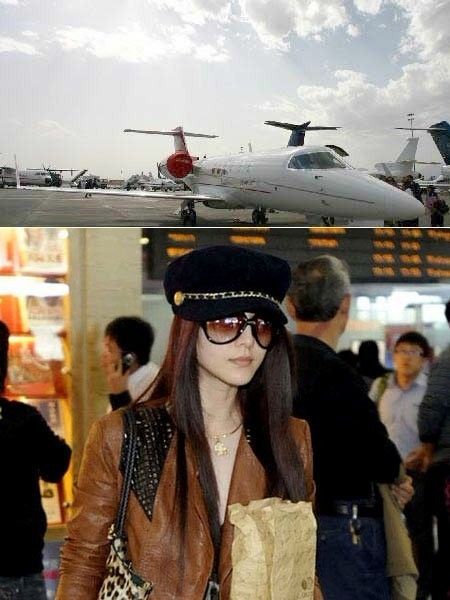 Chinese actress Fan Bingbing is one of China's top celebrities. In order to attend the various commercial activities, it is said that she has bought more than  2000 million Gulfstream jet.
10. Feng Xiaogang 冯小刚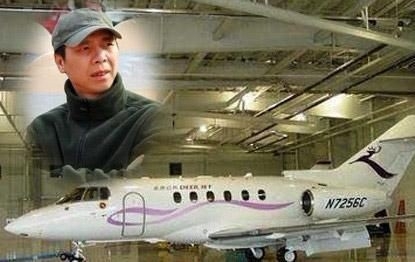 Mainland director Feng Xiaogang is very low-pitched, but it is rumored that he also owns a private jet. His plane N7256C is worth of 10 million Yuan.  Though it belongs to "low-end" product, he often place his aircraft in hangar.