Another Road to Take: What Is Life Like in a Local NGO in Liangshan, Sichuan
This is a guest contribution from Molly Fan, who is a junior student from the University of International Business and Economics in Beijing.
Molly Fan tells a very very touched story about people, life and the volunteer work in Liangshan Area. I am moved by the story and share it here, I really want to get more and more people to know the situation in Liangshan area and help them in some ways.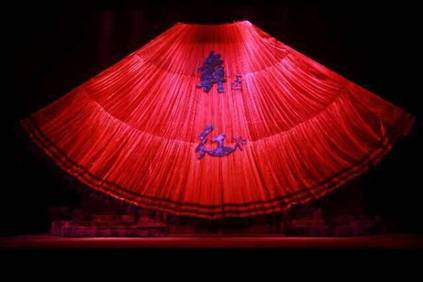 How many folk songs must I sing
before I can keep you?
How many times must buckwheat bloom
before you come back?
我要唱好多山歌才能留得住你?
荞麦花要开几遍你才能回来?
It is a piece of beautiful lyrics of a Chinese ancient folk song – Yihong, of the Yi Ethic Group, most of whom are inhabiting in Liangshan, a small, remote autonomous prefecture at the very bottom south of Sichuan, China, which one can hardly find on a map of China. Nor will one be aware of in reality, given it is seldom heard from the press. Unlike the majority, Wonderu chose a career far deviated from the well-worn path – to join a newly minted NGO in Liangshan – Liangshan Yi Empowerment Center, right after her graduation from one of the top universities in China. Being in the same university as her, and having heard about her saga, my itchy fingers drive me to write something about her story in Liangshan.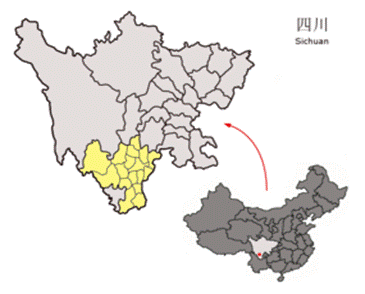 If you ever drop by Liangshan, you are bound to be astonished by its amazing pristine natural scenery at first sight, then its severe problems engulfing the whole village will begin to shock you: extreme poverty, drugs, AIDS, children and women, isolation…… problems one can hardly imagine had he or she never come to see. It is more complicated and difficult when interwoven. Many stories resemble each other: the husband previously went to cities and got addicted to drugs, and got infected by sharing a needle with others. When he came back, it's easy for his wife to get infected, and so was their child. Many other problems are related, such as discrimination against foreign workers, huge gaps between urban and rural areas, conflicts between modern civilization and conventional culture, distortion of values, and so on. Above all, Liangshan's peculiar geographical location – surrounded by mountains on three sides, abutting on Yunnan province with the Chengkun Railway running through it, making it a perfect target that the drug dealers cannot miss. Enormously profitable, and seldom being caught, selling drugs becomes a popular business among local people especially those without a skill to make a living, the number of whom is very astounding.
Being forgotten at the deep corner of the mainland, and shadowed by the frightening problems above, Liangshan is kind of sinking into a vicious circle, and dragging its people down to abyss, while its tremendously wonderful ethnic culture is left unknown.
"It is lost. Yi's culture was in the mountains, but the mountains have been ravaged bare by drugs, only an empty husk is left." said a local resident. Seeing this is like a sting in a wound.
"没了,彝族的文化在深山里,但深山已经被毒品洗劫一空,留下的只有空壳。"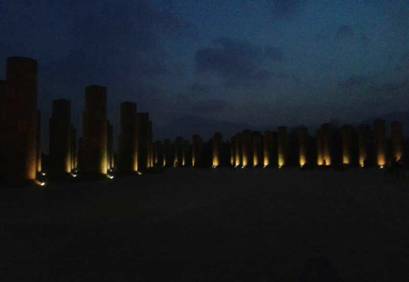 This is Liangshan in a simple description – a mixture of beautiful natural landscape, pristine cultural treasure, and grave social problems. And I would never have known about all these had it not been for Wonderu. It is she that opensed my field of version vision and brings another side of China to my knowledge. Being with her, I just cannot help wondering how great her internal courage must be to support her through all the difficulties – different languages, hard environment, rough facilities, lack of water and electricity, fear of being in danger…… When I finally asked her, she smiled and said she had been in love with Liangshan and the people there.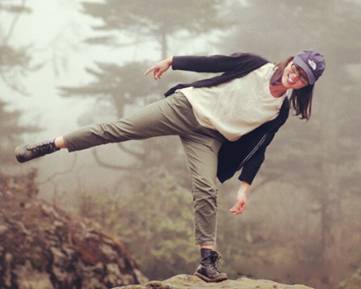 Every time you get to know the story of a family, you will be touched, feel somewhat related to them, share their bitter misery and sympathize on the doomed ending. That's why she wants direct actions – to try to convert that doomed ending. Therefore, she came to Liangshan and stayed there for nearly two years as an enthusiastic volunteer. Visiting families and recording their stories, teaching children in the school, carrying out publicity and education on anti-drug and AIDS prevention, documenting traditional cultural treasure, organizing entertaining performances, soliciting philanthropic funds, among many other trivialities, are what she persisted in doing every semester, every week, every day. Looking at all those pictures and words she posted in Wechat, sometimes a sad story, sometimes full of happiness, I find myself imperceptibly influenced and deeply attracted, for behind every story there is a vivid life, and behind every face there is a story worthy to tell.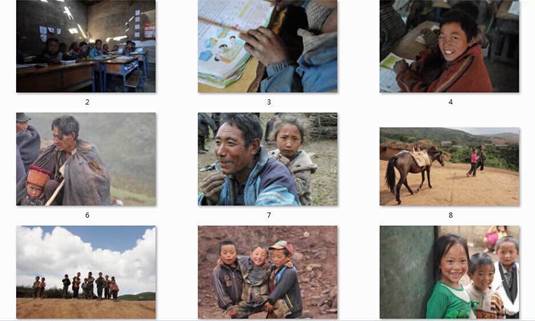 After participating in the NGO 's (Non-governmental organization) work, Wonderu is now back in Beijing. She plans to receive a higher extended education in ethnology and sociology for working better in the future. Theoretical knowledge is helpful when executing goals in action once one's certain what they are, she told me. I envy her so much for her certainty about what she truly wants and her courage to follow the heart. I also admire her for her dedication for the needed. Volunteer is a career that takes one's lifetime to devote into. It is like a flash of light igniting hope. And to those who are just like her, I just want to say one word to them: bravo!
Info.
Molly Fan
Address: No.10 Huixindongjie, Chaoyang District, Beijing 100029
Mobile: (86)188-1155-9021
e-mail: mollyfan_uibe@126.com