A Tourist's Top 10 Things to Know Before Travelling to China
China is one of the most fascinating countries on the planet, which is why so many people are now considering travelling there for the first time. What do you need to know before you head off to the Middle Kingdom?
1. Some of the Language
Learning some of the language is advisable no matter where in the world you go, although you probably already know that Chinese is one of the hardest tongues for English speakers to learn. The simplest phrases include Ni Hao (Hello), Ni Zao (Good morning) and Wo Xing… (My name is…)
2. What Your Doctor Advises
The different diseases you could be exposed to will vary from one part of the country to another. Generally speaking, there is no mandatory vaccination for travellers but there are some recommended shots. Typhoid and hepatitis shots are the ones your doctor is most likely to advise you to get. You might also want to take some basic medication like aspirin and anything else you don't want to have to try and track down once you get to China.
3. The Money Situation
These days getting hold of money while abroad isn't really a big deal. You could use your bank card or you could use traveller's cheques in China, for example. However, if you want to stick to your budget it is a good idea to try and familiarise yourself with the local currency and the current exchange rates. The money used here is the Yuan and if you can you should get used to some of the different banknotes you will find there and how much they are each worth. At the time of writing $1=6.09 Yuan and £1=9.67 Yuan.
4.The Food Basics
For many tourists the food is one of the highlights of a trip to China. You have probably eaten Chinese food at home before but you could end up very surprised by how different everything is over there. Street food is especially popular in China. Steamed stuffed buns, deep fried dough sticks and noodles are some of the foods you might find most familiar looking when you first arrive. You will also find many Western style fast food chains in the big cities. Of the local treats, the Canton, Sichuan, and Hunan cuisines are those which most resemble the Chinese food most Westerners are familiar with.
5. What to Do Once You Arrive
You presumably already know about some of the top tourist attractions in China but don't forget that it is a massive country with lots to do. Instead of over-stretching yourself it makes sense to check out some of the things to do which are close to your base. Don't forget that the distance between some of the cities is massive in a country of this size. The biggest attractions include the Great Wall of China, the Terracotta Warriors, the Forbidden City in Beijing and the peaceful city of Hangzhou. Start with any of these things and you will enjoy the trip from the very start.
6. The Weather Forecast
The weather is very important on any trip and this is definitely the case in China. The weather conditions can vary widely from one part of the country to another and from one season to another. Find out as much as you can before you go, to allow you to pack wisely and be fully prepared. For instance, March through May are spring months when it is generally a good time to visit, just as September to the start of November is also usually a time to catch good weather.
7.Your Visa Requirements
Almost every tourist needs a visa to enter China so the sooner you get this sorted out the better. It isn't an expensive or particularly time consuming process but the sooner you start on it the sooner you can relax and forget about it. If you don't get one at home then Hong Kong is a good place to pick one up. When asked about where you plan to visit be sure to list the most popular tourist attractions instead of anywhere which may seem strange or unusual.
8.Toilet Etiquette
Away from the hotels and big food chains you might be surprised to find how common squat style toilets still are in China. Take some tissues with you and be prepared for a bit of a balancing act.
9.How to Stay Safe
China isn't regarded as a particularly dangerous country for foreign tourists. However, like anywhere else you should keep your wits about you. Pickpockets are far more likely to cause you hassle than anyone committing a violent crime. Remember that you should always be as aware as you can be of internal disputes and other security issues when you travel. For example, the Tibet situation is one of the most delicate issues in this part of the world and something to avoid.
10.You Will Attract Attention
Finally, most foreign tourists find that they are the subject of a lot of staring while in China. The locals are genuinely interested when they see foreigners. Many will just look at you while some might greet you and others will talk to you if you let them. If you want to make friends and learn about an interesting culture, China is a great place to do it.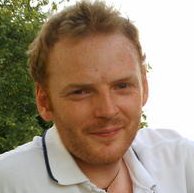 Robert Bell is a language enthusiast and is currently writing for Listen and Learn.