9 Best Online Platforms for Learning Chinese
The growing mobility exchange with and within China, is increasing the need of non-Chinese speaking population to learn Chinese. With its popularity in rise, Chinese online learning solutions became available. By now, there is a significant number of platforms that provide language learning and incorporate Chinese in their offer. Some of these multi-language learning platforms, both online courses and e-learning solutions, are: Memrise, Digital Dialects, FluentU and Coursera.
Besides online platforms that use the same methodology to help learn different languages, there are learning platforms specialized in Chinese language only. Some of them are: Chinese Tools, Clear Chinese, Learn Chinese Everyday and Zhongwen.
Below is the list of the 9 best online platforms for learning Chinese.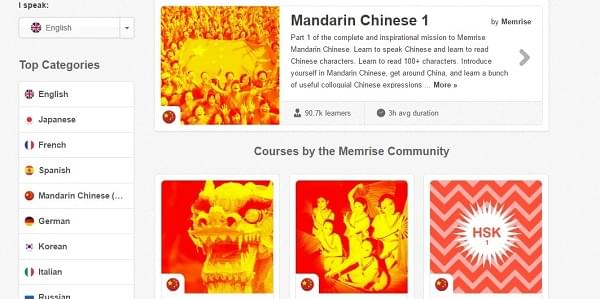 Memrise is a company offering courses and e-learning tools to teach multiple languages, including Mandarin Chinese. It facilitates learning by using question and multiple answer method along with crowd-sourced materials and flashcards that help the memorization process.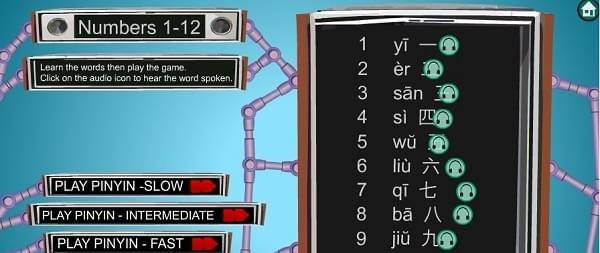 Digital Dialects is an educational website with language learning games for more than eighty languages (Chinese included). It uses audiovisual games for users to learn basic phrases, numbers, vocabulary and grammar.

FluentU is a video-based learning platform where users can choose to learn six different languages, including Chinese. It develops learner's language comprehension through real world videos which are all being transcribed, translated and subtitled.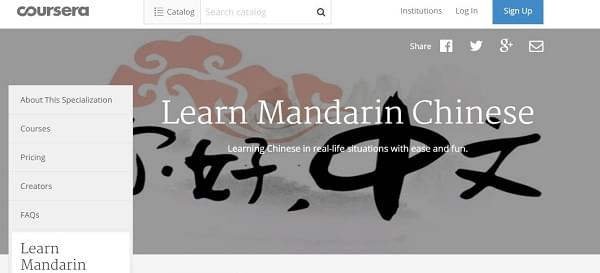 Coursera, the massive online platform for top world university and organisation courses, also offers Chinese language learning courses designed by universities such as Peking University or Shanghai Jiao Tong University. These courses contain syllabus and projects to work on. Coursera, for instance, also offers preparation for HSK, an official exam designed to test Chinese language level.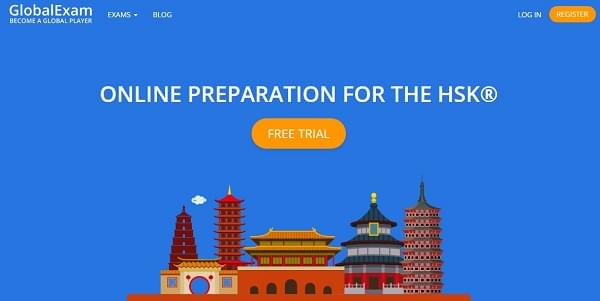 One of the newest multilingual platforms for HSK exam preparation is Global-Exam, an e-learning platform specialized in English, Chinese and French exam preparation. It offers online training and practice under "real time" conditions, as well as a learning schedule planner and progression tracker.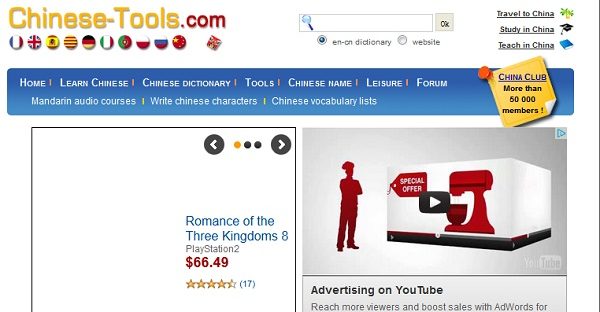 Chinese Tools is a site that offers Chinese learning materials and information about China in general.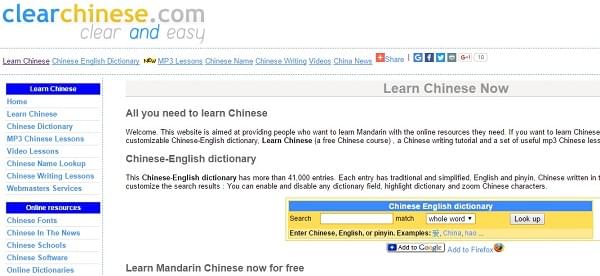 Clear Chinese provides "clear and easy Mandarin lessons" along with online resources – dictionary, courses and writing tutorials.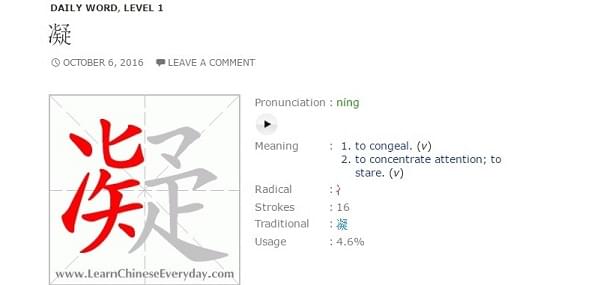 Learn Chinese Every Day – Learn a Chinese Character a Day is, as the subtitle proposes, a website where you can learn Chinese characters, one or more per day.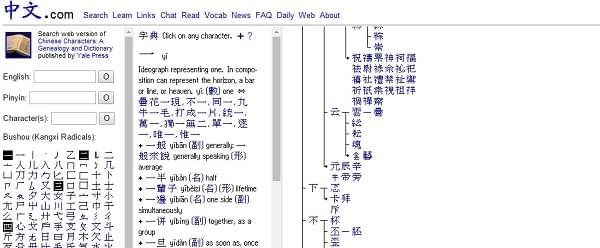 Zhongwen is a series of three sites dedicated to teaching Chinese language and culture. It offers free lessons and literature examples, as well as English translation of Chinese characters.
This is a guest contribution from Katarina LAJTMAN