5 Famous Chinese Movie Directors
In light of Taiwanese director Hou Hsiao-hsien winning Best Director at the Cannes Film Festival for The Assassin on May 24,2015, we thought we would take a quick look at 5 of China's other very notable directors.
1. Chen Kaige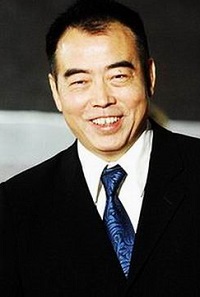 Chen Kaige is part of what is known as the fifth generation, which is the generation of filmmakers after the Cultural Revolution who have had an enormous influence on the way movies all around the world are produced, and has been a leading figure in the movement since the early 80's. He is known for his use of visual effects that create a special atmosphere around the story he tells, many of which draw on his own personal experiences for inspiration. His earliest film Yellow Earth depicted the harsh reality of peasant life in rural China during the Japanese occupation, and marked a dramatic shift in Chinese cinema. His most notable work among foreign audiences is Farewell my Concubine, which follows two Beijing Opera stars as the cross the every shifting political landscape of 20th century China. He has also starred in and written many other movies through his career, but he always returns to the director seat where he reigns supreme.
2. Zhang Yimou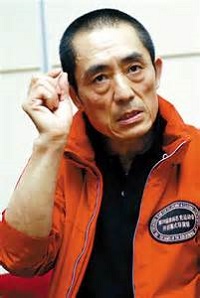 Zhang Yimou is another leader of the fifth generation and even college classmates with Chen Kaige. He is known all around the world for his detailed and aesthetic visuals. His most iconic film Raise the Red Latern, depicts the realities of life in a wealthy family compound in the 1920's. It drew praise for the honesty of the story telling and it's rich use of color– two traits would continue to be qualties attributed to many of his future projects. His work has continued to this day to be the center point of the Chinese film community and have earned international attention with films such as To Live and Wuxia genre inspired Hero and House of Flying Dagger.
3. Ang Lee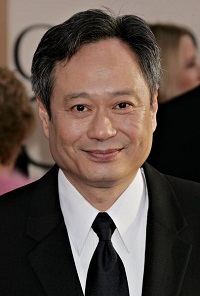 Among non-Chinese, director Ang Lee is easily the most famous Chinese director to date. A Taiwanese native, he has been making movies since the early 90's, but it wasn't until after the international hit Crouching Tiger Hidden Dragon landed on the big screen in 2000 that he started to attract attention from movies fans all over the world. He again attracted international attention in 2005 with the critical hit Broke Back Mountain. The movie depicted the ill-fated romance of two star crossed male cowboys in conservative American society, and the ensuing drama that would follow. Obviously a movie with such controversial content drew a large swath of criticism and debate, but in the end you can't argue with 71 awards and 52 additional nominations. His most recent noteworthy accomplishment was taking home the Oscar for 2012s Best Director for his film adaptation of Life of Pi.
4. Wong Kar-Wai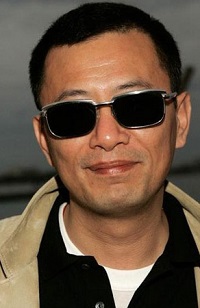 Some say his love for film started early when his mother forced him watch Hong Kong movies, so he could learn Cantonese. Where ever he found his passion no one can argue the impact he has had on Chinese cinema. He was the first Chinese filmmaker to win the Best Director Award at the Cannes Film Festival in his 1997 film Happy Together. He is known for the long production process of his films, due in part to the large amount of symbolism and metaphors he layers his films with—also the quality that has drawn international praise to most of his films. His most famous movies are 2046, In the Mood for Love and Chungking Express. The last one on is said to be Tarantino's inspiration for his break-through film Pulp Fiction.
5. Hou Hsiao-Hsien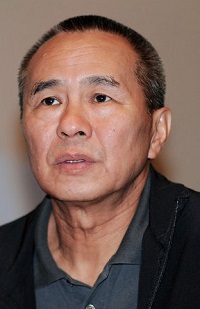 Now for the man of the hour. Born in the south of China (Guangdong province), his family fled to Taiwan one year after he was born because of the Chinese Civil War. He felt like an outsider in Taiwan, and like outsider when he immigrated to the United Stated. This feeling of isolation would serve to influence much of his later work. His films mainly often are about social or political subjects such as his movie The Time to Live and the Time to Die, which is about a boy and his family that leave Mainland China for Taiwan in 1947 (wonder where inspiration for this came from), and City of Sadness illustrates the impact of the Second World War on a Taiwanese Family .
This is just a short selection of a huge amount of amazing directors and movies. Make sure you check out more and see which ones you like best because there is too much to cover in a Top 5.
Written by Arthur Pottenger, Marketing Manager and Program Coordinator at Startup China. Startup China is specialized in providing Paid Internships in China and Chinese Study Abroad Programs to foreigners worldwide. With a strong business network of professional partners in Beijing and Shanghai we place university students, graduates and young professionals at an internship position of their choice in China; the world's fastest growing economic hub. We host three programs in total; a China Internship Program, an Intensive Mandarin Course and a fantastic opportunity that combines both! We provide all the necessary services to get you set up in one of the most exciting countries in the world, during a one to three month time period.