2010 China`s Buzzwords & Catch Phrases – Top 10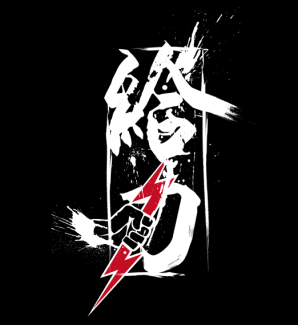 At the end of 2010, we are discussing this year's events and the speeches. Now we list the top 10 hot Chinese words in 2010 and give a back look to this year's events. The following catchwords and internet buzzwords of 2010 are not to be missed. Which internet words or phrases do you think can represent China best in 2010?
1.给力 [gěi lì] – Giving Power
 In local dialect 给力 means something is "with vigor", "well done" and "cool"; It is used as a verb, meaning "give power", "add fuel".  During the 2010 World Cup, due to the netizens can express emotions very well with it, the word "给力"began spread quickly. Today, it is widely touted and has been widely used in forums, games, web chat. Netizens even create its translation in English " Gilivable" and French translation " très guélile"
If you use the existing English words to express "给力" the adjective word "awesome", "cool", "exciting", and verb phrase "beef up" are not bad choices; Foreign media literally interpret it as "giving power". In fact, the first widely circulated antonym on the Internet"不给力" or "ungelivable" in English. Then have the derivative saying "gelivable"
Nov 10, "Geili" featured in a headline on the front page of People's Daily on Wednesday. While the meaning was slightly different, in the newspaper it meant "empower," millions of netizens were delighted and surprised to see it used by the Party newspaper.
The buzzword "gei li" has even attracted the attention of America's "New York Times". In its report, the Chinese internet buzzword "gei li" has already been acknowledged by officials.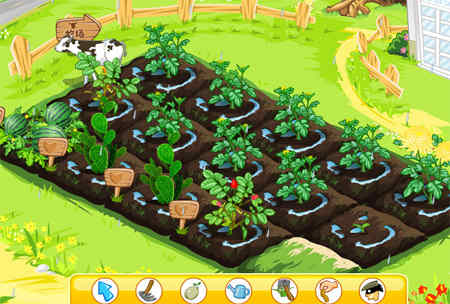 2. 偷菜 [Tōu Cài ]- vegeteal/steal crops from neighbors
It is a online game developed by Network company, stimulating the farm work in real life, such as 开心农场 "Happy Farm" and QQ农场"QQ Farm". In this virtual network, people can run their own virtual farm to plant vegetables, fertiliz, harvest etc., and the real difference is "steal" is permitted here, for a time "vegeteal" is rampant, and the game quickly swept the network.
The word "Vegeteal" a combination of two words "vegetable" and "steal" and created by Chinese netizens. But application copies foreign online game "FarmVille".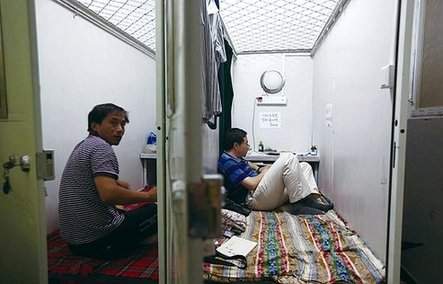 3. 胶囊公寓 [Jiāo Náng Gōng Yǜ] – capsule apartment
 Capsule apartment originates from the capsule hotels in Japan. a number of "capsule" neatly pile up with two layers and, Now in China big cities like Beijing and Shanghai we can find the capsule apartment like this. Each unit is less than 2 square meters, but in the unit tenant can lie down, sit, watch TV and go on the internet. As real estate prices continue to skyrocket in China's major cities. The college students who just graduated from college will choose the apartment as their first dwelling.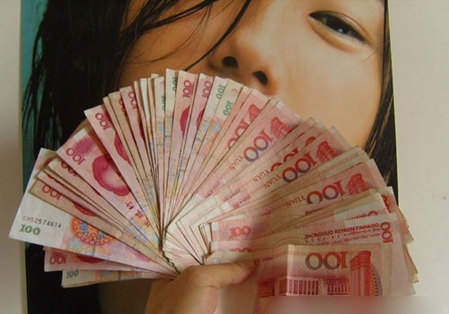 4. 富二代 [ Fù èr Dài] the rich second generation/the second-generation rich
 To put it shortly "富二代" are children of "the first rich generation". "the first Rich generation" are the group who became rich after Chinese Reform and o Opening Up policy through running private business. Most of their children were born in the 80s of 20th century with excellent living conditions, good education and has extensive community resources. The Similar group is like " 穷二代 " or  " the poor-generation second ".
News about the "rich second generation" could always be seen in all the media, but the impressions they leave to the public are usually "showy", "overbearing" and "extravagant".
As the "rich generation" become old, questions such as "how should the 'rich second generation'accede to their family enterprises and the mass fortune they inherit?" This special group of "rich second generation" has gradually begun to attract people's attention.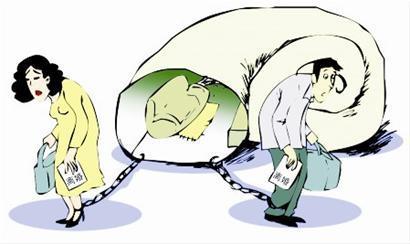 5. 蜗婚 (Wō Hūn) living together apart
"蜗婚" generally refers to the husband and wife divorce but still live together.Facing the roaring apartment price, the divorced "after 80's" would prefer to share a dwelling but not to live apart. They joke themselves as "Snail Marriage Group"
Because they can not solely afford monthly mortgage or rent, more and more couples still choose to live under one roof after the divorce. House prices are rising; selling house may not be wise. Therefore, they have to live together hoping that house price will continue to rise.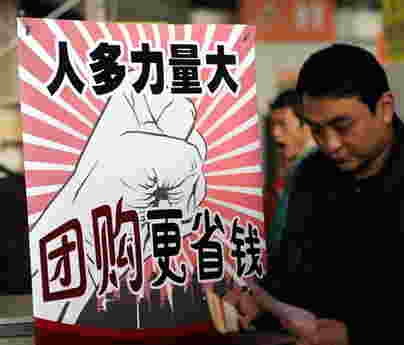 6. 团购 (Tuán Gòu) group purchase/team buying
If you search the keyword "Group Buy" in Chinese, you'll find more than 100 million results. Industry observers say there are nearly one thousand websites organizing group purchases in China. The annual turnover is estimated at a minimum of one billion Yuan.
It all started when American website Groupon went online in November 2008 and soon became a commercial success.
Groupon can achieve a gross profit ration of 10 percent. That's quite high. The business model is no doubt very lucrative. That's why many Chinese companies followed." Many group buy enthusiasts believe they have found a new lifestyle. They will look for reasonably-priced goods and services almost every day on the Internet.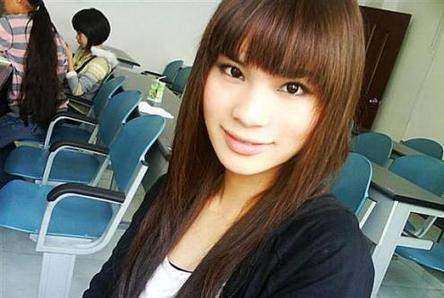 7. 伪娘 [Wěi Niáng] cross-dresser/newhalf
伪娘 is comes from Japanese word "Newhalf", which  is used to describe a man who has made the mentally and/or physical transition to being a woman. We can also call it as "Fake Woman"
Liu Zhu, 19, from Sichuan province, who has been nicknamed "pseudo-girl" by his fans, has risen to stardom overnight with his cross-dressing performance in the competition. His name became the hottest search term on the biggest Chinese search engin Baidu, and topics for discussing him flood Chinese websites. All these are because of his pretty feminine looking, sweet voice, and, of curse, his talent in singing.
But In the end, Liu Zhu was eliminated. The elimination of Liu Zhu has disappointed his fans greatly.  But we wish him the best of luck in going farther in the future and not be just a "legend" in 2010.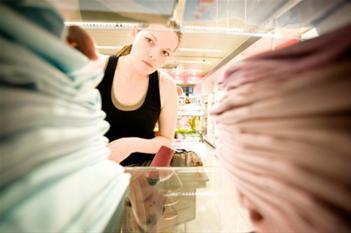 8. 秒杀 [Miǎo Shā ] seckilling/instant killing
If you are a Chinese girl or Chinese boy and you did not "seckill anything" this summer, you are really out of date.
The word "seckill" comes from the online game Legends. It is used to describe the strength of a senior warrior named Flaming Sword. He can kill an enemy within a few seconds. It has recently become a popular word used by game players, meaning defeating your enemy in seconds.
When associated with online shopping, "seckill" refers to the quick sell out of newly-advertised goods. If you look at the transaction record, you will find that each of the transactions is made in seconds. It sounds inconceivable but is the naked truth. This is called "seckill."
"Seckill" is the most popular online shopping method at present. This shopping mode is so named for its speed. Many garments, shoes and bags popular among youngsters are often "seckill" targets. Low prices, fashionable styles and limited editions are often associated with commodities which are "seckilled."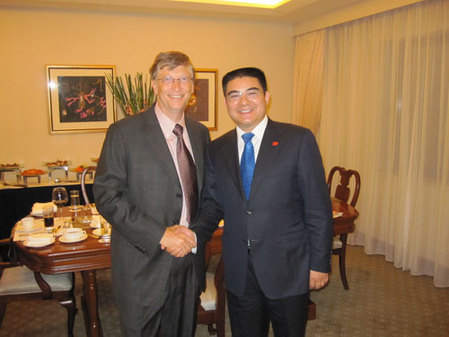 9. 裸捐 [Lǔo Juān]all-out donation
China boasts more billionaires than anywhere else in the world, according to the 2010 China Rich List. Yet, the big question today is not about the size of their wallets but the size of their hearts – and whether China's superrich can measure up to Western philanthropic standards
On Sept 29 about 50 of the country's wealthiest were used as a litmus test of China's generosity when American billionaire philanthropists Bill Gates and Warren Buffett hosted a charity dinner in Beijing. Despite widespread media speculation that some Chinese tycoons avoided the Beijing dinner because they feared being pressured to donate, Gates and Buffett said in a news conference afterward that more than two-thirds of those who were invited attended.
While one well-known Chinese billionaire Chen Guangbiao says he is willing to donate all his wealth after he dies in a letter to Bill Gates and Warren Buffett. "It's a noble and great move to return your fortune to the world when you are about to leave. Shameful the other way if you die with it," Chen said in the letter. "So I will donate all my property to philanthropy instead of just half of it when I'm leaving."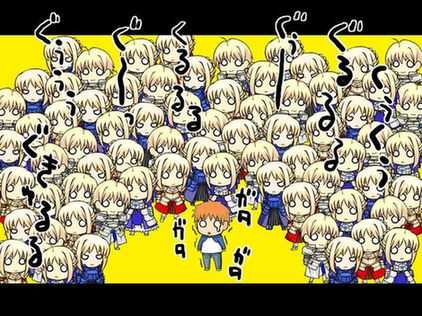 10. 围观 [Wéi Guān ]circusee
"围观" is a newly-emerging network language. If a person made a very bold act and he will be likely to be looked on around. If we say that a star is being watched, that means a lot of attention to him, He has many fans.
"circusee" the English expression of"围观" is the synthesis of two words "circus" and "see". we all know from the literal view the root of "circus" is the circ,loop. It is just like a circus performance and is worth watching.