20 Best Places in China to Travel Alone
As one of the largest, oldest and most diverse countries in the world, China attracts millions of visitors each year. According to Index.mundi, China is the fourth most visited country in the world, behind France, US and Spain, with 55 million arrivals in 2014.
China's rich culture, diverse landscape, ranging from huge deserts in the western part of the country and mountain valleys and plateaus in Tibet to warm tropical regions in the south, represents a magnet for adventurers, travel writers and culture explorers.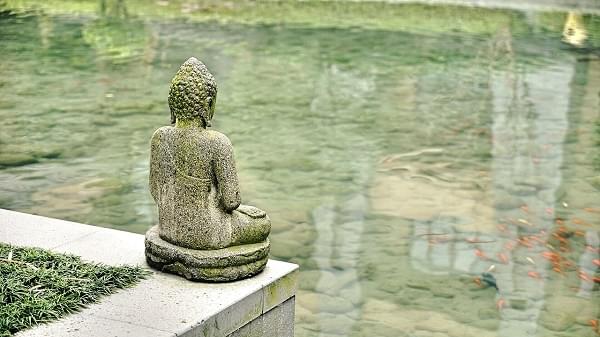 5,000 years of history mean that China has to offer hundreds of historical sites which are always worth visiting. It is impossible to list them all, however, so we've picked only some of the most important ones.
China's major cities and historical sites have often overshadowed natural landmarks. It would be a huge mistake however, to neglect the natural wonders of China. Due to the richness and diversity of China, we can list only a handful of them here.
The focus of our article will be places in China which are best to experience when you travel alone to find your peace and happiness.
Xi'an
The capital of Shaanxi Province in central areas of China. Xi'an is a major historical site. Former capital of China, Xi'an was previously known under the name of Chang'an, and it is one of the oldest cities in China. It is also the oldest of the four historical Chinese capitals. You certainly won't regret visiting Xi'an, as its most famous sites include:
The Terracotta Army
City Walls
The Tomb of the First Emperor
Shaanxi History Museum
Luoyang
A city in central China, Luoyang has to offer many interesting historical sites, such as The Longman Grottoes, White Horse Temple and The Old Town District.
Nanjing
Nanjing is one of the most important cities in Chinese history, from the ancient to modern days. Among its many historical sites are The Temple of Confucius and Emperor Zhu Yuanzhang's Tomb.
Lhasa
Once the capital of Tibetan Kingdom, Lhasa is now the capital of Tibet Autonomous Region. Located in a valley of the Himalaya Mountains, Lhasa is the seat of Tibetan Buddhism, with many famous historical sites of breathtaking beauty, including the Potala Palace and many Buddhist Monasteries scattered across the valley.
Suzhou
Suzhou is located west of Shanghai. For centuries, it served as a resort for Chinese Emperors and it is renowned for its Imperial gardens. Suzhou is an ideal place to explore Chinese culture, art and history.
Macau
A major port and China's opening to the world. It the seat of Portuguese trade with China and is unique because of its European influences.
Shanghai
The largest and most developed Chinese city, Shanghai is a bustling metropolis. Among its many landmarks, the most famous are The Bund (Wai Tan), Shanghai Circus World, Shanghai World Financial Center and Longhua Temple.
Beijing
China's capital, the seat of government and the center of its cultural and educational systems, Beijing is almost obligatory to include on your travel list. Landmarks such as The Forbidden City, Temple of Heaven, Tiananmen Square and Beihai Park are visited by millions of tourists every year.
Guangzhou
Located in Southeast China in the estuary of the Pearl River, Guangzhou is the seat of manufacturing industry and the symbol of Chinese economic miracle.
Chengdu
Chengdu is primarily known as a hometown of widely famous giant pandas, one of the symbols of China. Despite the fact you can see giant pandas in other locations in China, Chengdu offers you a unique opportunity to see them in their natural habitat.
Hong Kong
This unique part of China has a long and interesting history. Hong Kong is an economically most developed region of China. Some of the attractions which can be found in Hong Kong include Lantau Island, Tian Tan Buddha, Clock Tower and Hong Kong Wetland Park.
 Zhangjiajie
Zhangjiajie or 'Precipitous Pillars' are located in south-central China, in Zhangjiajie National Forest Park. Famous for its tower-like peaks, forested rock pillars and deep valleys.
Mount Huangshan
Called the 'Yellow Mountain', Mount Huangshan is located in Anhui province. It is one of the most beautiful places in China, the evidence of which is has been included in the list of World Natural and Cultural Heritage Sites.
Zhangye's Danxia Landscape
Known under the name of 'Rainbow Mountains' it is one of the lesser known places in China. Vivid mountains peaks colored in red are certain to leave a lasting impression on any traveler.
The Li River & Yangshuo
This site of stunning beauty is located in southern China, famous for its hills and rivers. The Li River carved its way between colorful hills surrounding it, has inspired artists worldwide.
Yuanyang Terraced Fields
At the southern extremity of China, in southern Yunnan province, are uniquely shaped rice fields, and a dream of every professional photographer. Land sculptures build for centuries by Hani ethnic minority are included on UNESCO's list of Natural and World Heritage Sites.
Tibet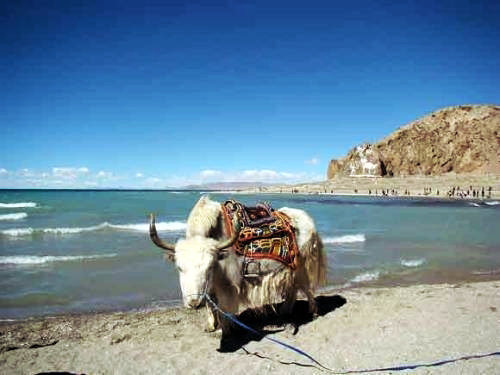 Undoubtedly, Tibet has captivated travelers for centuries. Whether you visit magnificent and mysterious Buddhist monasteries and temples, or simply stride across its mountain valleys, crystal clean rivers or wondrous Changtang Grasslands, you surely won't be disappointed.
 The Forbidden City, Beijing
Once the seat of Imperial China, the Forbidden City is the expression of the might of Chinese Emperors and an architectural wonder. The place where Chinese culture and history meet to create an irresistible atmosphere which will leave you breathless.
The Great Wall
Famous writers, travelers, poets and photographers have all been captivated by the beauty, power and sheer magnificence of The Great Wall. An inevitable site where you can capture the spirit of Chinese history and culture.
Yuyuan Garden
One of the most beautiful expressions of traditional Chinese garden architecture, Yuyuan Garden is located in Huangpu District of Shanghai. Built in the Ming Dynasty, the garden is one of the most picturesque sites in Shanghai.