14 Pictures Showing Where Politicians Like to Visit In China
When foreigner politicians visit China, besides official affairs, they also like to visit some tourist attractions. Where do they like to see? Below are some pictures showing some of their favorite places.
1. On February 21, 1972, President Nixon and his wife visit Forbidden City, which is a "must-see" tourist attraction for all the US Presidents China tour.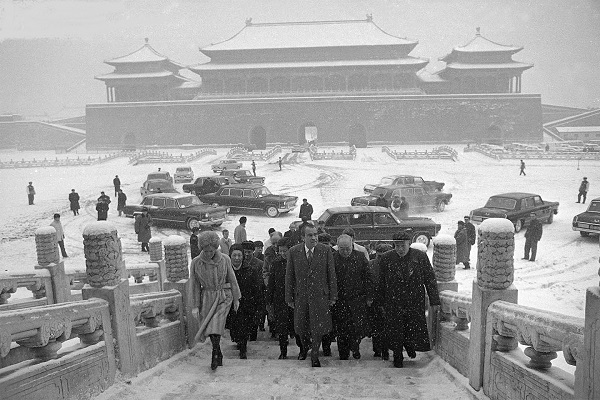 2. October 6, 1992, Nelson Mandela, president of the South Africa visited Badaling Great Wall and talks with youths dressed as ancient Chinese guards.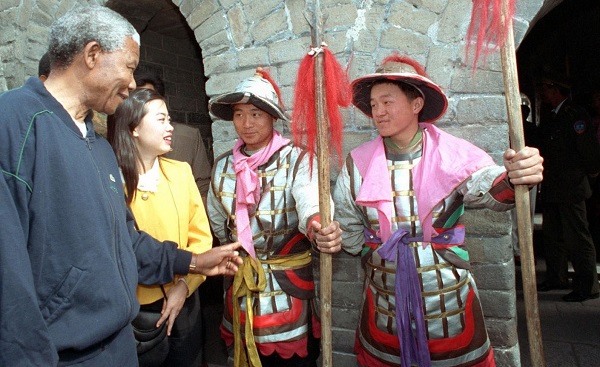 3. Another favorite place to visit in Beijing is Summer Palace. On May 23, 2004, Brazilian President Lula visits the Summer Palace with his wife.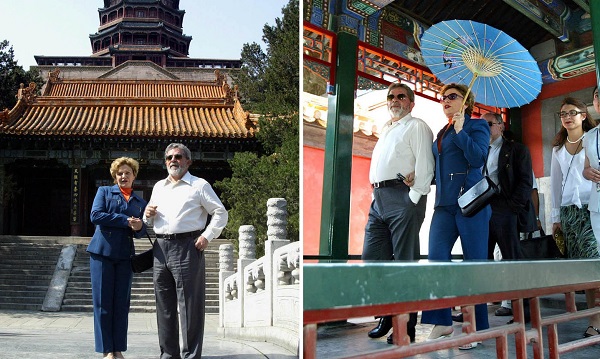 4. US Vice-President Joe Biden spends 79 Yuan at Yao's Chaogan'er Restaurant near the Drum and Bell towers in August 2011.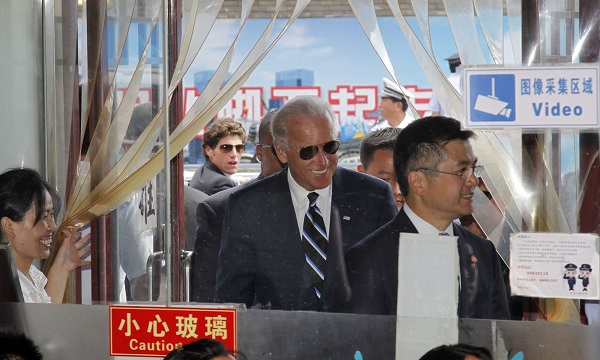 5. After a trip to Beijing, some politicians usually go to see the Terracotta Warriors in Xi'an. On November 25, 2007, Xi'an, French President Nicolas Sarkozy visits Terracotta Warriors Army.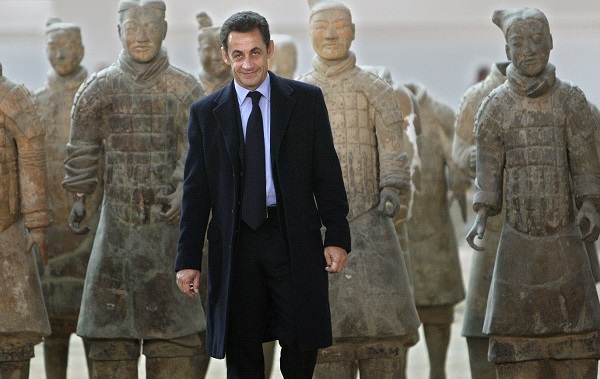 6. Having a "close contact" with Giant Panda in Chengdu is another choice for foreign dignitaries. March 26, 2014, U.S. first lady Michelle Obama and her mother Marian Robinson feed apple to giant pandas in Giant Panda Research Base in Chengdu.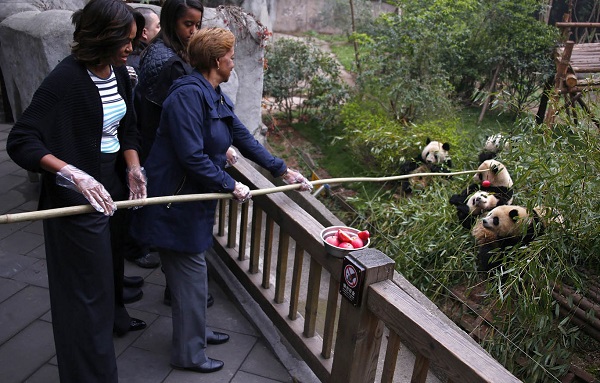 7. January 17, 2005, the President of Portugal, Jorge Sampaio and his campaign team take group photo before the Ruins of St. Paul, Macau, China.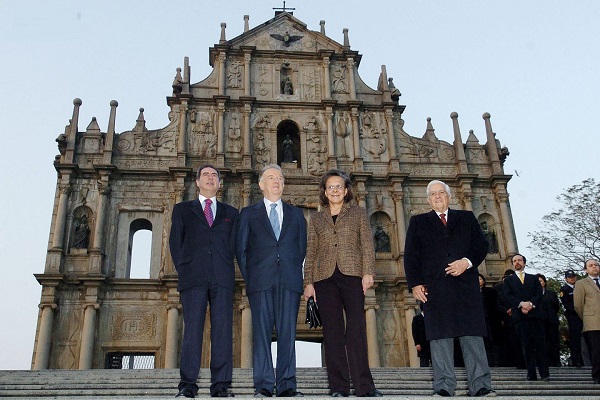 8. The Canadian Prime Minister Stephen Harper and his wife visit traditional noodle restaurant Yiwan Ju, located in the Fangzhaung District of Beijing on February 9, 2012.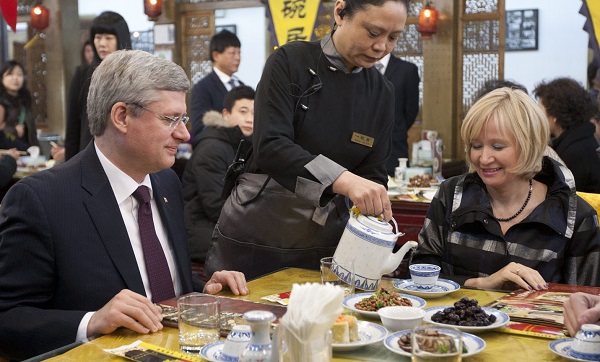 9. The U.S. president Bill Clinton visited Beijing, Xian, Shanghai, Guilin and Hong Kong in 1998. Picture shows June 30, 1998, Shanghai, China, Clinton and her daughter visit Shanghai Yuyuan Garden and feed the fish.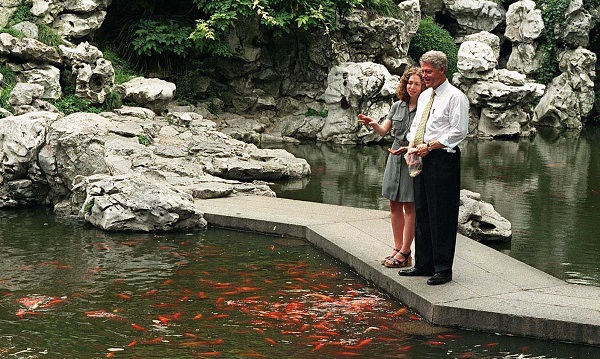 10. British Prime Minister David Cameron enjoys Chinese tea at the Thatched Cottage of Du Fu in Chengdu, Sichuan Province, Dec. 4, 2013.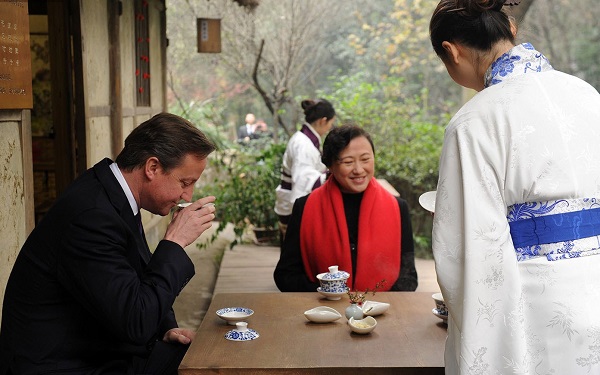 11. July 2, 1998, Guilin, China, U.S. President Bill Clinton with First Lady Hillary Clinton and their daughter visit Li River.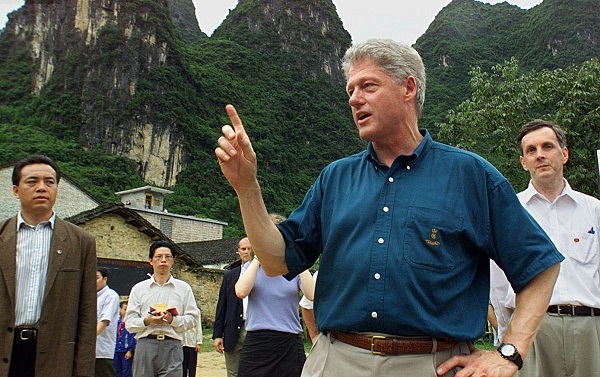 12. July 18, 2000, Beihai Park, Beijing, Russian President Vladimir Putin is happily pedaling a pedalo.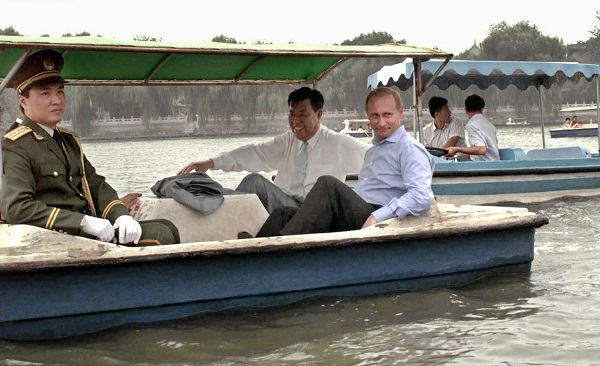 13. Russian President Vladimir Putin visits the Shaolin Temple, which is famous for Kungfu,  in Central China's Henan Province March 22, 2006.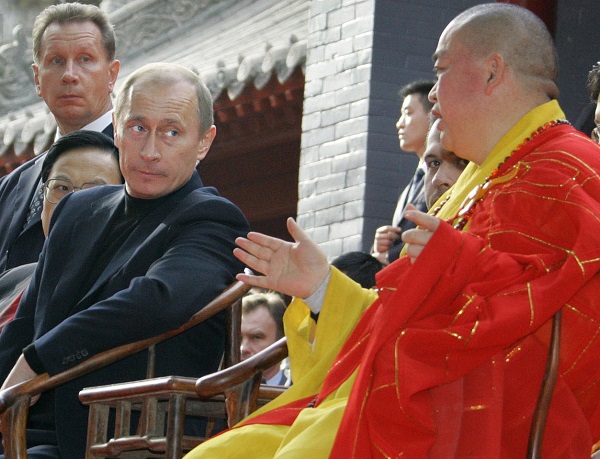 14. December 2, 1995, deputy director of Beijing Imperial College sends a book to the Castro as a gift.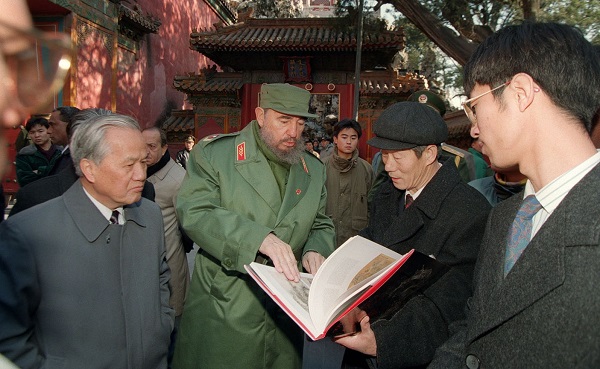 Have you ever been to these places above, if your answer is no, you really should make China your next travel destination and visit these fantastic places.