10 China Cities With The Worst Traffic Jams
According to IBM's research, the worst congested city is Beijing, capital of China. Actually many other China`s big cities see bad traffic jams. Below are China's top 10 cities with the worst traffic jams!
1. Beijing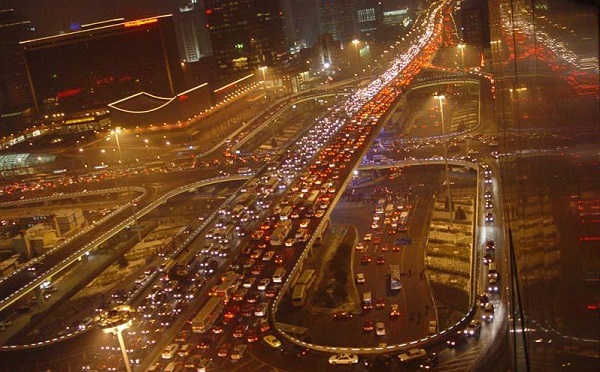 Beijing, the capital of China, ranks the highest on traffic congested city list. There are over 20 million people living in the city. Even no rush hour times, many roads to and from Beijing remain clogged with traffic. In 2010, a clog between Beijing and Jining stretched for 100 km and lasted nearly one month, which was the world's worst traffic jam… ever! Today, There are many traffic control policies in Beijing like: Beijing has a monthly limit on the number of issuing license plates; Non-Beijing registered vehicles are forbidden to travel within the Fifth Ring Road during morning and afternoon rush hours; Charge higher parking fees in downtown.
2. Shanghai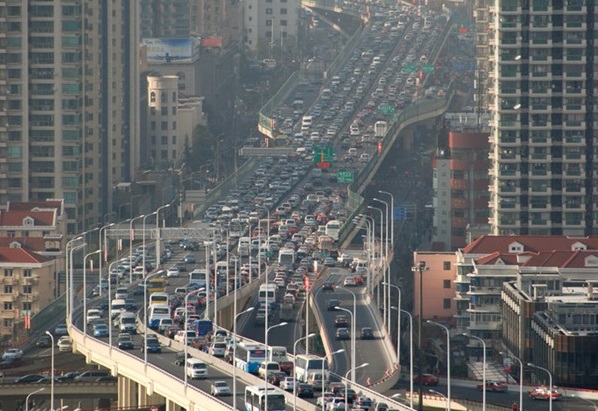 Shanghai as of 2012 was estimated to boast nearly 3 million registered vehicles on city roads, so traffic congestion is a common thing here. The rush hours average vehicle speed on main roads is only 15 to 16 km/hour. buses are even slower. The average auctioned prices of new issued license plate numbers surpassed 60,000 Yuan in 2012 .
3. Zhengzhou
Zhengzhou, capital of Henan province, is the biggest city north-central China. The city boasts over 2.2 million registered vehicles. The roads are so congested that Zhengzhou drivers sigh: The furthest distance in the world is the green traffic light is just in front you, but you can not pass the crossroad.
4. Guangzhou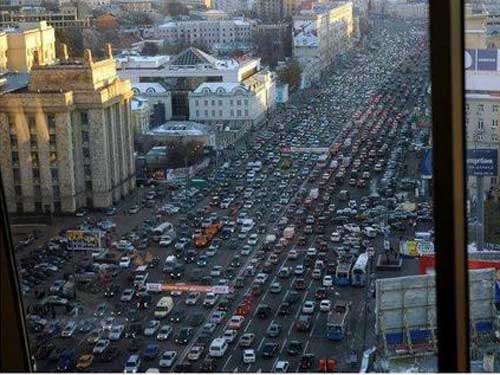 Traffic jams are very common in Guangzhou, capital of Guangdong province. Average rush hour car speeds are estimated to be 20 km per hour, and are expected to become even slower in following years. Increasing motor vehicle emissions have also worsened the city's air quality. In order to alleviate gridlock, Guangzhou carried out car purchasing restrictions in 2012.
5. Shenzhen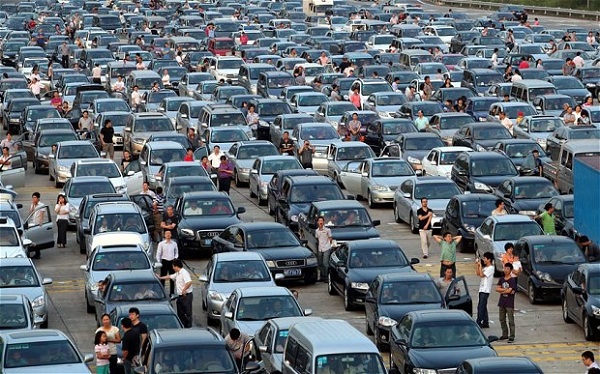 Shenzhen, a young and vigorous city near Hong Kong, is considered to be one of the most well-planned, modern cities in China, but the city is still seriously affected by increasing traffic gridlock. Shenzhen has the highest density of motor vehicles in the country
6. Tianjin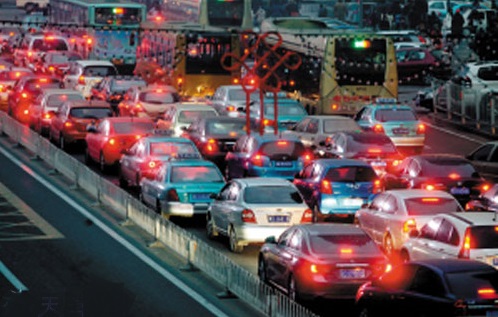 Tianjin, a port city near Beijing, is China's fourth largest city with 10.43 million permanent residents. Tianjin boasts more than 2 million cars, traffic jam is sever in rush hours. Tianjin people have an average 40 minutes commute on road with 11 minutes of traffic jams.
7. Nanjing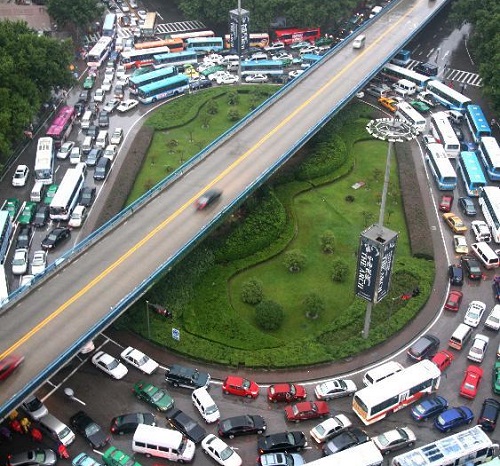 According to the 2012 statistics, there are more than one million automobiles in Nanjing, capital of Jiangsu province. The downtown area is always in traffic jam status in day time. The cars and buses go very slowly on the road, and sometimes even slower than walking.
8. Chongqing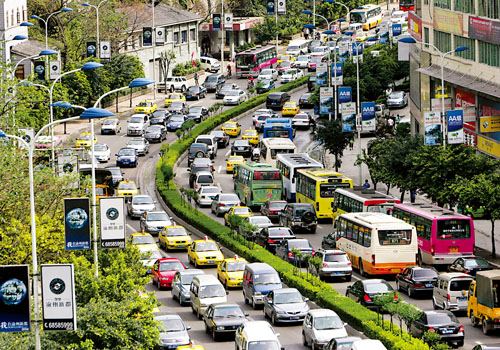 Built on mountains and surrounded by the Yangtze and Jialing rivers, Chongqing is known as a "mountain city" and "a city on rivers". Chongqing has 1.3 million cars in the city. During peak hours, traffic congestion is sever on many urban mountain roads.
9. Hangzhou
Hangzhou is the capital of Zhejiang Province. The number of private cars already exceeded 2 million in 2012. Traffic jams seem to be the norm during rush hour in Hangzhou. The main congested roads look like a huge parking lot all the time. You're very lucky if you only get stuck in the traffic for an hour during the day.
10. Shenyang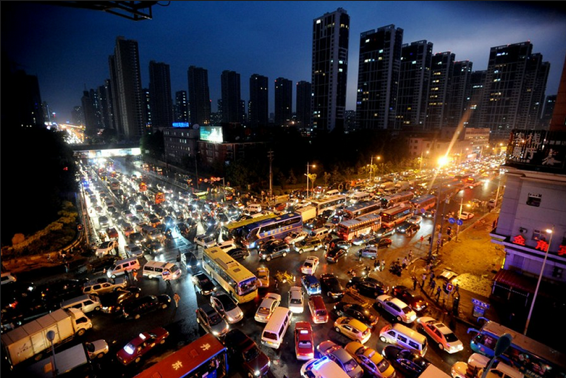 Shenyang, capital of Liaoning province, is the largest industrial city in Northeast China. Shenyan boasts a total of 1.6 million vehicles. Shenyang residents have an average daily commute to work of 34 minutes, including 12 minutes of traffic delays.