10 Best Chinese Movies of 2012
In 2012, the film Painted Skin 2 had a total box office of 700 million Yuan, and another hit movie Lost in Thailand starring Xu Zheng, Wang Baoqiang and Huang Bo exceeded 700 million, ranking as the first box office in Chinese film history.
It is estimated that its box office will reach a record high amount. Now let us have look at the top 10 most popular Chinese movies in 2012:
1. Lost in Thailand 人再囧途之泰囧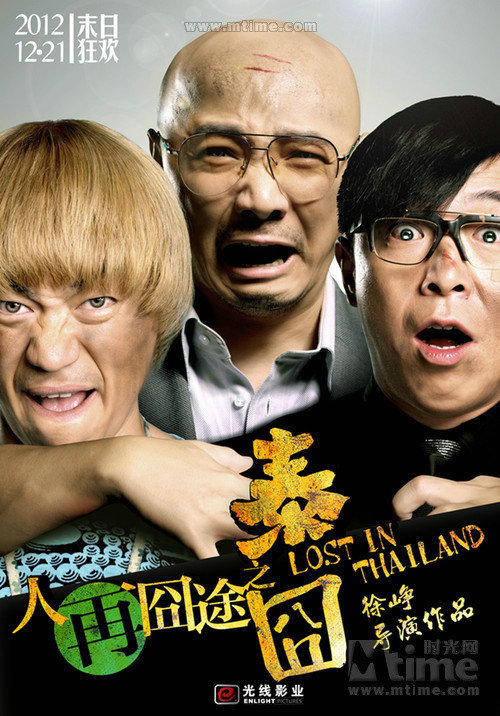 Lost in Thailand is a Chinese comedy film directed Xu Zheng and starring Xu Zheng,  Wang Baoqiang and Huang Bo. The film tells the story of Xu Lang, Gao Bo and Wang Bao who left the country for Thailand and experienced various legendary adventure story.
2. Painted Skin: The Resurrection 画皮II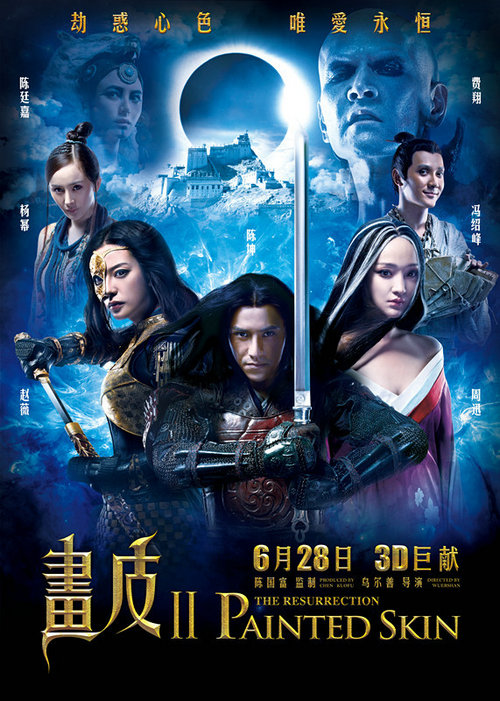 Painted Skin: The Resurrection is a 2012 Chinese action and fantasy film. The film is starred by Chen Kun, Zhao Wei, Zhou Xun, Yang Mi and Feng Shaofeng. The fox spirit Xiao Wei flees from the land of ice. In order to get human soul, she intervenes in the love between General Huo Xin and Princess Jing, and exchanges the body with the princess. However the Tianlang country wants to snatch the bride, the fate of the three people are closely linked together.
3. CZ12 十二生肖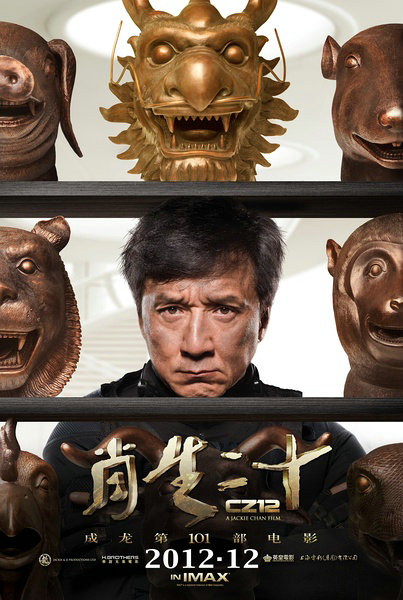 CZ12, also known as Chinese Zodiac, is a 2012 action-adventure film directed by, and starring Jackie Chan. It is his 101 movie and Chan said it would be his last large-scale action movie.
JC (played by Jackie Chan) is a bounty hunter. He looks for the lost four bronze zodiac animal heads from the Old Summer Palace for huge bonus granted by international antique dealer. In the treasure-hunting process, he undergoes a series of thrilling dangers and finally gets the dragon bronze head. At the same time he is moved by the patriotism of professor and his daughter, he gives up the bonus and help them save this national treasure, and ultimately return the head to China.
4. The Guillotines 血滴子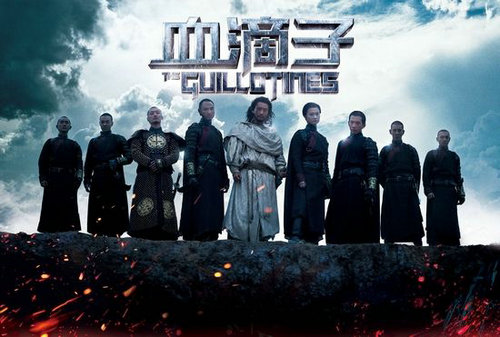 The Guillotines is 2012  wuxia film directed by Lau Wai Keung starring  including Huang Xiaoming, Ethan Ruan, Li Yuchun and  Shawn Yue.
A secret group of assassins – The Guillotines – were once favored by the Emperor Yongzheng, but  the new emperor Qianlong distrusted this special force. When they were sent to a remote area to carry out a task,  they found that a squad of fighters with firearms were going to kill them. The Guillotines must face enemies from both sides.
5. The Last Tycoon 大上海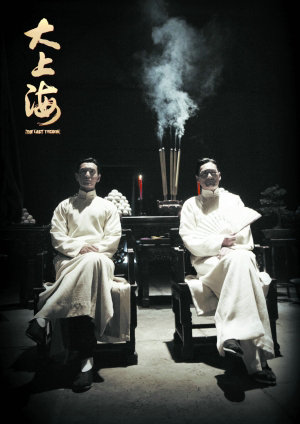 The Last Tycoon is a drama film directed by Wong Jing starring Chow Yun-fat, Sammo Hung and Francis Ng.  It tells the story that happened among a gangster and two women in the 1920s-1930s.
6. Back to 1942 一九四二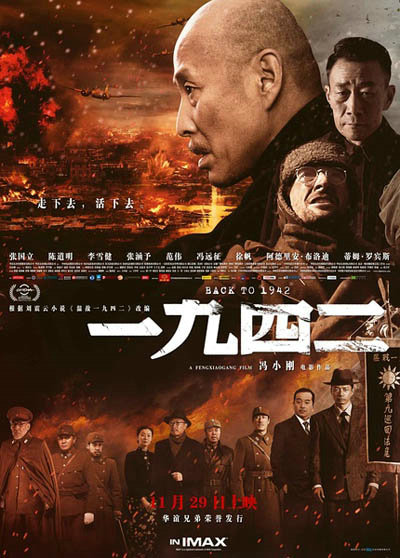 Back to 1942 is a 2012 Chinese historical film directed by Feng Xiaogang. It is based on Liu Zhenyun's novel Remembering 1942. In 1942, a major drought happened in Henan province, millions of people suffered famine and fled to other areas. How the local people will survive the big disaster…..
7. My Sassy Hubby 我老公不靠谱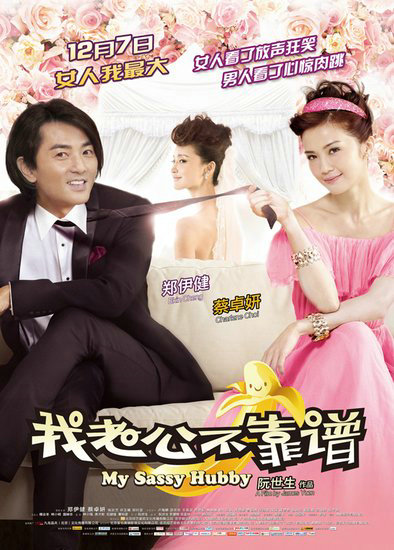 My Sassy Hubby is a 2012 Chinese movie directed by James Yuen. The movie stars include Ekin Cheng, Charlene Choi, Zhang Xinyi and Izz Tsui.
After 10 years of marriage, the husband Zhang Shisan and wife YOYO fell in constant friction. After one  quarrel, the two started to live apart, Zhang met a female student named Dong Yi, and YOYO met s rich person Lin Shuhao … Will their love and marriage continue or come to the end?
8. Bleeding Mountain 凶间雪山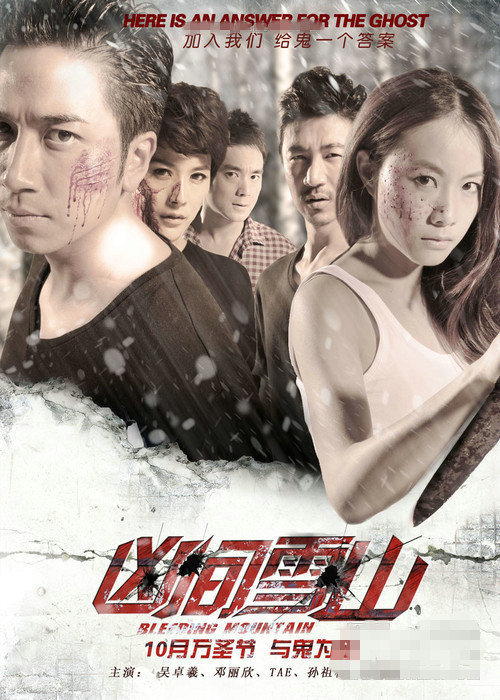 Bleeding Mountain is a ghost thriller. The film tells the story of the five-member climbing party who climbed the Gongga Mountain and encountered a series of mysterious things. The movie stars popular idols such as Ron Ng, Stephy Tang, TAE, and Calvin Sun.
9. Wu Renbao 吴仁宝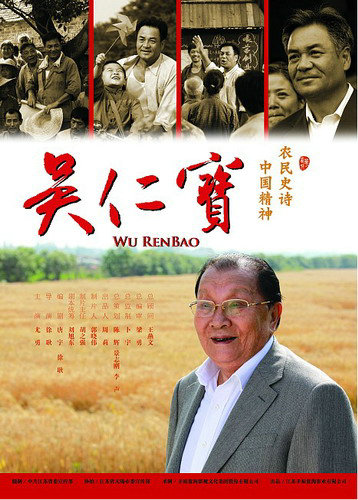 This film was a gift to the 18th People's Congress. The films is based on the true person – Wu Renbao, a retired Communist Party of China (CPC) and chief of Huaxi Village, one of the richest villages in China known for its success in realizing common prosperity.
10. Live or Death in Lop Nur 生死罗布泊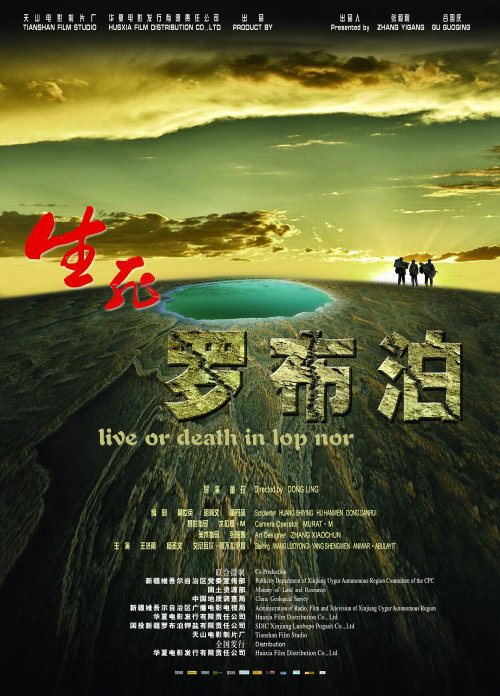 The movie Live or Death in Lop Nur tells a story about a group of geologists hunting for potassium salt mines in Lop Nur, in China's Xinjiang Uygur Autonomous Region.