Top 10 Contemporary Chinese Authors
Across more than 60 years history of the People's Republic of China, thousands of writers have penned the novels, poems and stories that are the country's literary heritage. Here are the ten authors that many might say have been China's most influential writers.
1. Mo Yan 莫言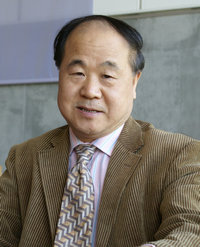 Mo Yan (born in 1955) is a novelist and short story writer. He is best known to Western readers for his 1987 novel Red Sorghum
. In 2012, Mo was awarded the Nobel Prize in Literature for his work as a writer "who with hallucinatory realism merges folk tales, history and the contemporary".
2. Wang Shuo 王朔
Wang Shuo (born in 1958) is a author and director. He has written over 20 novels and has also written scripts for various television series and movies. He has enormous cultural status in China and has become a nationally celebrated author.
3. Yu Hua 余华
Yu Hua (born in 1960) grew up during the Cultural Revolution and many of his stories and novels are marked by this experience. Yu Hua has written four novels, six collections of stories, and three collections of essays. His most important novels are Chronicle of a Blood Merchant
and To Live
.
.
4. Liu Heng 刘恒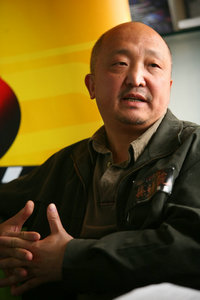 Liu Heng (born in 1954) is generally seen as a realist writer. Liu Heng brought high praise on himself with his work Fuxi Fuxi. His another greater hit the Happy Life of Gossip Zhang Damin is extremely popular and was later made into a TV series.
5. Wang Xiaobo 王小波
Wang Xiaobo (1952 – 1997) was one of China's most innovative writers of 20th Century. His published works include four fiction collections and two essay collections. Much of his fictional writings are satirical portrayals of the social upheavals in China during his lifetime.
6. Gu Long 古龙
Gu Long (1938 – 1985) is best known for writing wuxia novels and serials. Some of these works have been adapted into films and television series for numerous times.
7. Jin Yong 金庸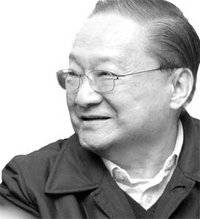 Louis Cha Leung-yung (born in 1924), better known by his pen name Jin Yong, is a modern Chinese-language novelist. His fiction, the wuxia genre, has a widespread in Chinese-speaking areas. He is considered as one of the finest wuxia writers ever.
8. Jia Pingwa 贾平凹
Jia Pingwa (born in 1952) is a Chinese novelist and short story writer. His novels includes Shang State, White Nights
, and the autobiographical I am a Farmer. His most famous novel is Shaanxi Opera, which won the Mao Dun Literature Prize.
9. Bei Dao 北岛
Bei Dao (born in 1949) is the most notable representative of the Misty Poets, a group of Chinese poets who reacted against the restrictions of the Cultural Revolution. He was elected an honorary member of The American Academy of Arts and Letters.
10. Wang Anyi 王安忆
Wang Anyi (born in 1954) began to publish short stories in 1976. Her most famous novel, Everlasting Regret
is considered by many as a modern classic. In 2011, Wang Anyi was nominated to win the Man Booker International Prize.