Love is an eternal human topic. Romantic films serve as great escapes and fantasies for viewers, especially if the two people finally overcome their difficulties, declare their love, and experience life "happily ever after", implied by a reunion and final kiss. This list brings together the top ten classic Chinese love movies in the mainland, Hong Kong and Taiwan:
1. Almost a Love Story (1996) 甜蜜蜜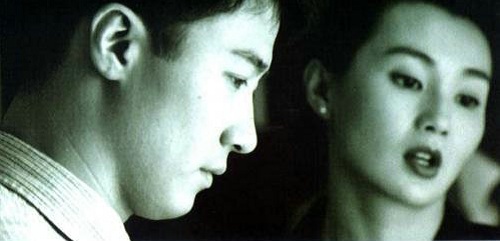 Comrades: Almost a Love Story is a 1996 Hong Kong film starring Maggie Cheung, Leon Lai, Eric Tsang, and Kristy Yang. It was directed by Peter Chan.The movie was very well received in Hong Kong and Taiwan. Maggie Cheung's performance also won general acclaim. The movie was voted #11 of the Greatest Chinese Films of all time by the Chinese Movie Database and #28 of the 100 Greatest Chinese Films by the Hong Kong Film Awards.
2. An Autumn's Tale (1987) 秋天的童话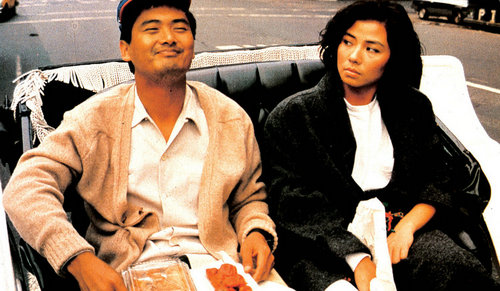 An Autumn's Tale is a 1987 Hong Kong-made romantic drama set in New York City starring Chow Yun-fat, Cherie Chung, and Danny Chan. The movie won the Hong Kong Film Awards for Best Film. The film is listed at #49 on the Hong Kong Film Awards' Best 100 Chinese Films of the Century.
3. A Chinese Odyssey Part One: Pandora's Box (1994) 大话西游
Chinese Odyssey is a pair of 1994 films, directed by Jeffrey Lau and starring Stephen Chow, Karen Mok, Ng Man Tat, and Athena Chu. The first movie in the duology is A Chinese Odyssey Part One: Pandora's Box. The films combine slapstick comedy, wuxia and a love story, and are loosely based on the Chinese classical novel Journey to the West.
4. Lion Roars (2002) 河东狮吼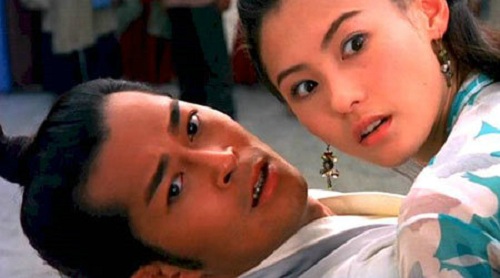 The Lion Roars is a 2002 Hong Kong film produced and directed by Joe Ma. The film starred Louis Koo, Cecilia Cheung, Fan Bingbing.
5. The Knot (2006) 云水谣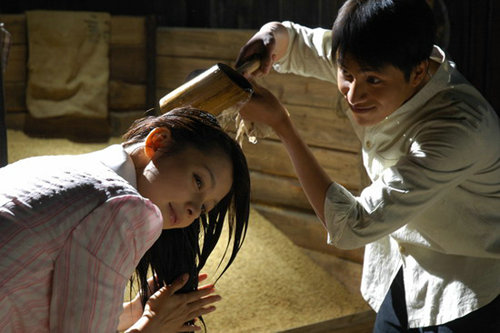 The Knot is a 2006 Chinese film directed by Yin Li. It won the Best Film in the 2007 Golden Rooster Awards, and was named Outstanding Film by the 2008 Hundred Flowers Awards. "The Knot" is of some significance in being the first joint blockbuster production between Mainland China, Hong Kong and Taiwan. The film certainly bore the marks of a ready made pan-Asian hit.
6. A Time to Love (2005) 情人结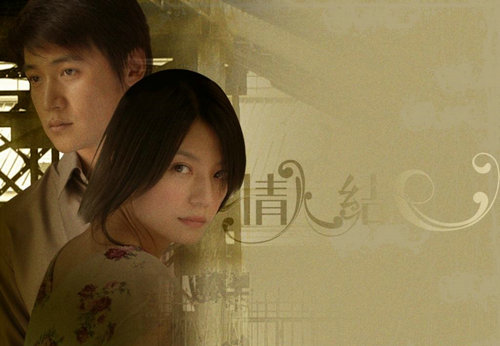 A Time to Love is a 2005 film directed by Huo Jianqi. It stars Zhao Wei and Lu Yi. The film is based on a true story.
7. In the Mood for Love (2000)花样年华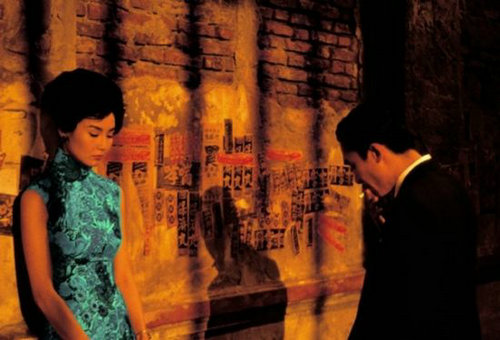 In The Mood For Love is a movie by Hong Kong art-house director Wong Kar Wai. Released in 2000, it is set in the early 1960s and tells the bittersweet story of a man and a woman who are neighbors, and whose respective spouses have an affair with each other. While they find themselves increasingly attracted to each other, they refuse to give in to their feelings out of a sense of propriety.
8. Fly Me to Polaris (1999) 星语心愿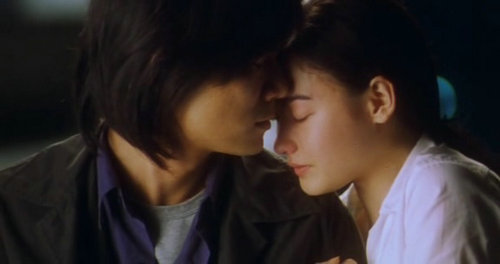 Fly Me to Polaris is a fantasy youth romantic movies, It is a 1999 Hong Kong film directed by Jingle Ma and starring Cecilia Cheung and Richie Ren. Fly Me To Polaris won audiences over with its compelling mixture of tragic drama and tearjerking romance. It also made a star out of Richie Jen, and sky-rocketed the lovely Cecilia Cheung to Hong Kong Cinema superstardom. Nominated for six Hong Kong Film Awards, including Best Picture and Best Actress.
9. Turn Left, Turn Right (2003) 向左走,向右走
Turn Left, Turn Right  is a 2003 joint Hong Kong-Singaporean romance film, filmed in Taipei. Produced and directed by Johnnie To and Wai Ka-Fai, the film stars Takeshi Kaneshiro and Gigi Leung. The story is based on the book A Chance of Sunshine by Jimmy Liao.
10. Red Dust   (1990) 滚滚红尘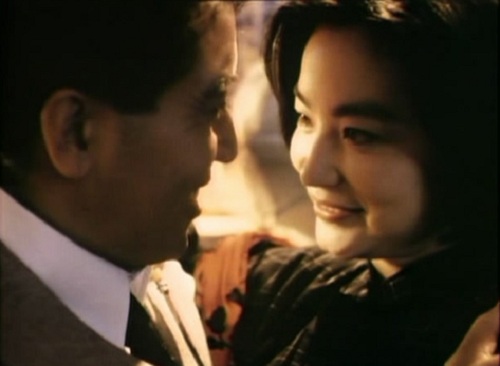 Red Dust follows the life of a fiction writer played by Brigitte Lin, starting in 1935 during the Japanese occupation and continuing through to 1949 during the civil war in China. The basic story is a love story, though, and these events are a backdrop.