Top 10 Must-Read Chinese Autobiographies
Of the books that have ever been written about China for a western audience, Cultural Revolution-era autobiographies tend to top best-sellers lists. Persecution and martyrdom, oppression and socialism – unfortunately these plights make for great reading. Most of the books on this list are set during the Sixties, but also span subsequent and previous generations, making them timeless classics about life in China.
1. Wild Swans by Jung Chang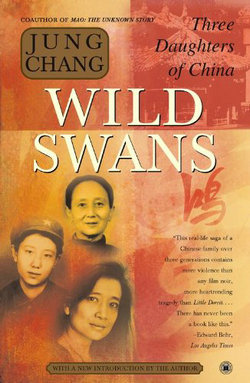 The best-selling classic. Three generations of recorded family history, concluding with Chang's own experience as a Red Guard before finally escaping China and marrying a western man (who would later become her co-author).
2. Life and Death in Shanghai
 by Nien Cheng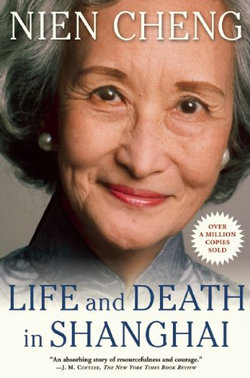 Locked up in prison for over 6 years during the Cultural Revolution, simply for having once worked for a foreign-owned business, Cheng firmly resists confessions and brainwashings until her release, when she is then hit with heartbreaking news about her daughter.
3. Red Azalea
by Anchee Min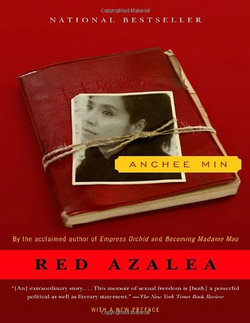 Sent down to work at a Maoist labor commune as a teenager, Min watches the girls around her either break under, or sell their souls to, Communism. In between rural drudgery, Min discovers forbidden love with another female "comrade".
4. Falling Leaves by Adeline Yen Mah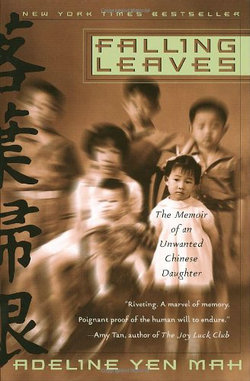 Like a Chinese version of "Cinderella", Mah is reduced from privileged daughter of a Shanghai socialite to the tormented and abused "unwanted" step-child of an evil Eurasian stepmother.
5. Prisoner of the State by Premier Zhao Ziyang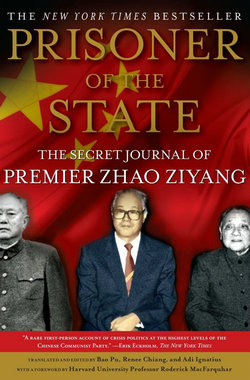 The ultimate banned book! A secret journal kept by former Premier Zhao Ziyang, who was kicked out of the Party for trying to stop the Tiananmen "incident". These are the stomach-churning, behind-the-scenes events of the life of a Communist Party official.
6. The Little Red Guard
by Wenguang Huang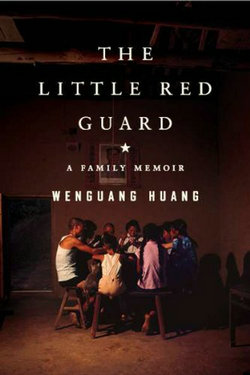 Using his grandmother's forbidden coffin as an analogy for Mao's anti- Confucianism edicts during the Cultural Revolution, Huang takes us on a touching family journey from 1970s China to the present.
7. Mao's Last Dancer by Li Cunxin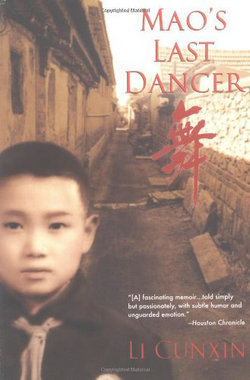 Hand-picked by Mao's wife to study ballet in Beijing, Li Cunxin eventually tours with his troupe to the U.S., where he defects – and goes on to become one of the world's most celebrated dancers.
8. My Chinese Dream – From Red Guard to CEO
by Liu Ping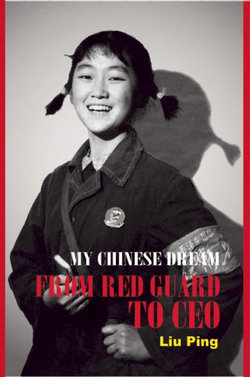 There are many Cultural Revolution memoirs on this list – western publishers love these kinds of stories – but few Chinese authors have gone on to become successful capitalists like CEO Liu Ping.
9. My Private China
by Alex Kuo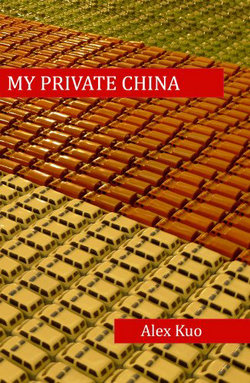 Praised for his unusual perspectives and lyrical prose, Kuo offers a rare look at China's rise over the past half-century from the eyes of a Chinese-American.
10. The Woman Warrior by Maxine Hong Kingston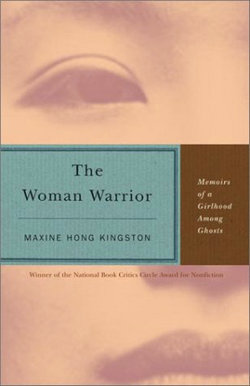 Another classic. Written by a Chinese-American, Hong Kingston also offers a unique insight into Chinese culture, through folk tales and family traditions passed down by her mother.