Top 10 Chinese Television Actors
Now that it's easier than ever to watch Chinese TV from around the world, Chinese television actors are gaining global popularity. There are many famous and talented Chinese television actors; here are 10 of the most popular.
1. Nicky Wu 吴奇隆

While his career began as a member of the Taiwanese boy band The Little Tigers, Nicky Wu gracefully transferred his celebrity status into Chinese television. He currently stars in the popular series Incisive Great Teacher, a charming period piece in which he stars opposite Liu Shi Shi. Other television series to his credit include 1999's At the Threshold of an Era and the acclaimed Scarlet Heart.
2. Bosco Wong 黄宗泽

A star on TVB and Young Sherlock, this Hong Kong native was first discovered in a lemon tea commercial. Wong has won many awards and nominations including "Favorite Onscreen Couple" at the 2013 Singapore Starhub TVB Awards with Niki Chow. With his undeniable talent and good looks, viewers can't wait to see how he will continue to influence popular Chinese culture.
3. Michelle Chen 陈妍希

Born in Taiwan, Michelle Chen attended college at the University of Southern California in the United States. She got her big break starring in the 2011 Taiwanese romance You Are the Apple of My Eye. Viewers can see this up-and-comer star in the remake of Return of the Condor Heroes.
4. Ada Choi 蔡少芬

This beautiful film and television actress was discovered after being named second runner-up at the Miss Hong Kong pageant in 1991. She went on to star in several films and television series, and even won Best Actress at the 1998 TVB Anniversary Awards. She is married to occasional co-star Zhang Jin. Viewers can also see this talented actress in the critically acclaimed 2012 series The Legend of Zhen Huan and most recently in 2013's Beauty at War.
5. Hawick Lau刘恺威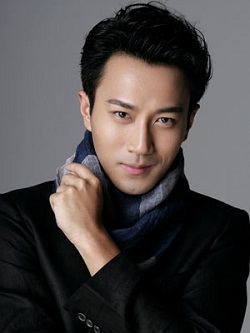 Like other famous Chinese television actors, Hawick Lau got his start playing minor roles in TVB dramas before moving to ATV and the mainland to star in popular series like Relentless Justice in 2006 and The Four Scholars of Jiangnan in 2013. He is currently working on the epic family drama Across Heaven and Earth. Even though his father is the famous Chinese film and TV star Lau Dan, he is proudly making his own mark in the industry.
6. Zhang Han 张翰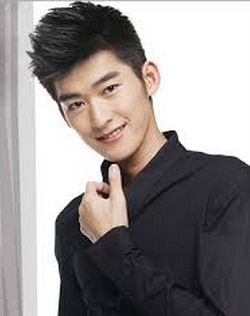 This young Chinese film and TV star has captured the hearts and imaginations of viewers around the world. After breakthrough role on Let's Watch the Meteor Shower, he became known for his style, looks, and acting chops. He has most recently appeared on the reality show Divas Hit the Road.
7. Julian Cheung 张智霖

Born in Hong Kong, this actor and singer (also known as Chilam)has starred in both Chinese and Taiwanese movies and television shows. Though his resume is full of popular series broadcast on TVB, he can also be found on mainland TV. He first gained notice for his role in the 1993 movie Legend of the Liquid Sword and The Legend of the Condor HeroesTV series in 1994. He received a TVB Best Actor nomination for his role in Triumph in the Skies II in 2013.
8. Myolie Wu 胡杏儿

This popular Chinese actress has been a regular on TVB since she first appeared on the series At Point Blank in 2001. She has gone on to star in several television shows, including Happy Mother-in-law, Pretty Daughter-in-lawin 2010. She was recently on the TVB romance Seasons of Love. Her romances and pranks also keep her a regular subject on gossip sites and tabloids.
9. Cheng Pei Pei 郑佩佩

This veteran Chinese actress is best known for her role in the massively successful film Crouching Tiger, Hidden Dragon. She first gained notoriety in King Hu's classic martial arts film Come Drink with Me in 1966. Now Cheng Pei Pei can still be seen on the smaller screen making guest appearances on TV shows like Incisive Great Teacher and more.
10. Lau Kong 刘江

Born in 1943, Lau Kong is both an esteemed and popular Chinese television actor. He has been a constant presence on TVB since 1982 and can still be regularly seen today. During the 2014 season, fans can watch him in two acclaimed TVB series: Ghost Dragon of Cold Mountain and Black Heart, White Soul.
These are only a sample of the great Chinese television stars that can be see daily on the small screen. Viewers can watch period TV series, along with mysteries, adventures, comedy-dramas and romances. Chinese television has something to capture everyone's attention, and now with smart TV devices like TVpad, great Chinese television can be watched anywhere.