Top 10 Chinese Recipes to be Tasted in a Life
Chinese cuisine is popular in almost all corners of the world. Chinese food is sweet, sour, and spicy. You may have tasted the Chinese cuisine in nearest restaurants but tasting the same cuisine in China is completely different. Here are the top 10 Chinese recipes you must taste.
1. Sweet and Sour chicken or pork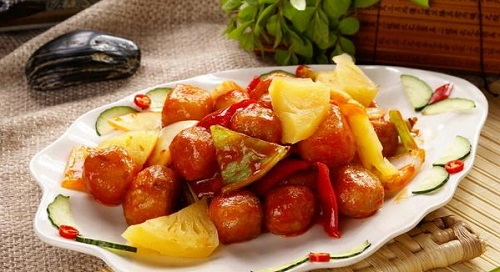 One of the most popular Cantonese cuisines is sweet and sour pork and its variations could be found in Sichuan cuisine, Zhejiang cuisine and in Shandon cuisine. Same recipe is made with chicken. Dish is loved because of its sweet and sour taste, which foreigners love.
2. Kung Pao Chicken 
Kung Pao or otherwise known as Gong Bao is a popular dish from the Guizhou cuisine. The dish is as popular among foreigners as it is among Chinese. Dish is named based on Ding Baozhen, a Qing Dynasty official. Gong Bao literally means Palatial Guardian. It tastes sour and uses great amount of chilly, so it may be favorite of those who love spices.
3. Spring Rolls 
Spring rolls are popular as quick snacks or appetizer. However, traditionally in China they are eaten during the spring festival. It is one kind of wrap with various kinds of fillings. Most of the filling varies depending on the availability of vegetables but the basic spring rolls use cabbage and other vegetables.
4. Egg Fried Rice 
Egg fried rice is like staple food of Chinese people as this is part of their daily intake. This dish originated from the western regions of china where leftover rice was cooked with egg and some basic spices. Dish is aromatic, soft and looks great. You could find this dish all corners of china. Moreover, it is also the easiest dish to make at home.
5. Spicy Tofu
Not many people appreciate the pungent Tofu but it is famous among Chinese and known as Mapo Doufu. The dish comes from Sichuan cuisine. The spices make the dish loveable. Beware of the spice quotient in this dish, as it may be too high for some people. The people who savor spice, this dish treats for them. Dish could be found in any Chinese restaurant and in Korean as well Japanese.
6. Dumplings
First thing, people who are introduced to Chinese cuisine probably start with Dumpling. This dish in china is prepared during spring season. In china, it is like a party food, which is eaten with family. Dumplings are filled with various types of filling like meat or vegetables. They are mostly steamed or baked. In some cases, they are fried as well. Taste is mild with little sourness, sweetness and spiciness.
7. Won Ton Soup
You may have tasted numerous soup have you ever heard Hun Dun soup. This is what Won Ton soup is called in Mandarin. Probably it is one dish that comes with many variations in china as all regions, community, culture and ethnic groups has their own version. It is like dumplings in soup but the pieces are bigger in size.
8. Peking Duck
One of those Chinese foods which has status of being national dish is Peking duck. Just look of the roasted duck is tempting. Upscale restaurants in China make this dish among their premium dishes and they hire special chefs just for Peking duck. It is the roasted duck, which is slowly cooked until it gets crispy and delicate.
9. Chow Mein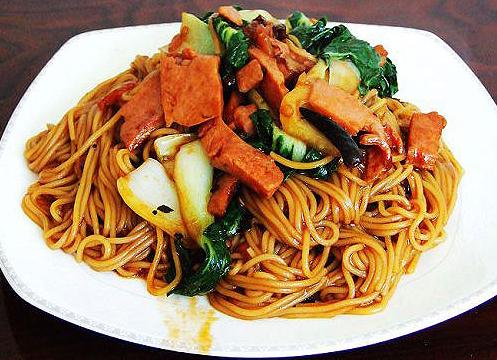 Chow Mein is one of the healthiest dishes which mixes all kinds of nutrition. Studies have shown that this dish helps in curing digestion, anemia and improves immunity. In china, this dish is served with noodles, meat, and green vegetables.
10. Fried shrimps
Best sea dish you could taste in China is Fried Shrimp. Contrary to other dishes, it is mild and uses fresh ingredients. It is easy to prepare as it simply fried with flour and served with sauces. Sometimes it is served with fried cashews.
Each region of China has its own variation of dish or has their unique dishes. You could easily spend ample time in one region exploring one cuisine. You would notice, there is huge difference between an authentic recipe and fast food restaurant recipe.
Author Bio:
Cristiana Victoria is an energetic blogger from Birmingham, UK. She composes articles on travel, wellbeing, auto and account related themes. Starting now she is concentrating on apply for esta which provides visa assistance to visitors.