The 10 Age-defying Chinese Celebrities
As years go by, people will grow older in appearance. However this rule may not be absolutely right especially for some female celebrities. Despite the passing of time, some of them don't seem to age at all!  They still look charming and amazing. Now let us check age-defying Chinese female stars and tell me who's the most well-preserved celebrity?
1. Angela Pan 潘迎紫
Chinese actress Angela Pan (or Pan Yin-tze ) was born in 1949 in Jiangsu province. She is already 64 years old this year and above is latest photo in her 60s, she is really an ageless beauty.
2. Angie Chiu 赵雅芝
The well-known Chinese actress Angie Chiu was born in 1954 in Hong Kong. She is noted for her leading role in drama The Bund. She still looks so young even after so many years.
3. Irene Wan 温碧霞
Irene Wan, born in 1966,  is a famous Hong Kong film actress. She was regarded as a sexy goddess by many. In 2012 she came back and acted in the x-rated movie Triad.
4. Stephanie Siao 萧蔷
Stephanie Siao is a famous model and actress from Taiwan. She was born in 1968 but she still keeps her good looks and shape in her 40s.
5. Annie Yi 伊能静
Annie Yi, born in 1969, is now already 44 years old, but she still looks like in her early twenties, how can a man is not attracted by her?
6. Yang Yuying 杨钰莹
Born in 1971, Yang Yuying was called the "Queen of Sweet Songs" in mainland China for her sweet voice. Now she is already 42 year-old but still very beautiful.
7. Gigi Lai 黎姿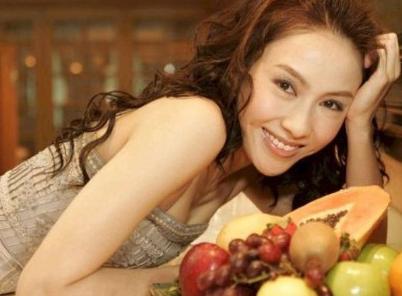 Gigi Lai, born in 1971, is a Hong Kong actress. She is named the "Goddess of Beauty" by the Hong Kong media. Even the beauty Cecilia Cheung admitted that in Hong Kong only Gigi was more beautiful than her.
8. Li Bingbing 李冰冰

Li Bingbing, born in 1973, is famous Chinese actress. She certainly knows how to take care of herself and makes her look so young at the age of 40.
9. Carman Lee 李若彤
Carman Lee was born in 1973. She is best known for her role as The Little Dragon Girl in the 1995 TV series The Return of the Condor Heroes. She is called "Fairy Sister" by Chinese netizens.
10. Chi-ling Lin 林志玲
Lin Chi-ling was born in 1974 in Taipei. She is well-known for her gentle demeanor and physical beauty. She is already 39 years old, but her face and body still look the same as that of the 18-year-old girl. She is indeed the first beauty of Taiwan.