Nobel Peace Prize to Liu Xiaobo is a Political Reward by the West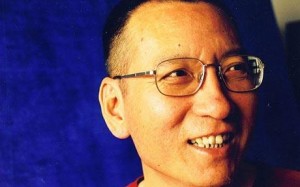 (Oct 15 Xinhua News) The Nobel Peace Prize 2010 was awarded to Liu Xiaobo, a convicted person in China. Politicians from some countries are using the award as an opportunity to attack China. The act was accused of disrespecting the Chinese judicial system.
The Nobel Peace Prize Committee claimed that one reason to award Peace Price to Liu Xiaobo is because of his long and non-violent struggle for fundamental human rights in China and believe that human rights is closely related to Peace.
Liu was sentenced to 11 years in jail on Dec. 25, 2009, after a court in Beijing convicted him of agitation aimed at subverting the government.
The official media regard it as another expression of Western prejudice against China. What lies behind the prize is the dreadful fear of some Western powers of China's rise and Chinese-style development.
Awarding the Nobel Peace Prize to Liu "desecrated the prize" and may harm China-Norway ties, Chinese foreign ministry spokesman Ma Zhaoxu said.
The Nobel Peace Prize should be awarded to people who contribute to national harmony, country-to-country friendship, to advancing disarmament, and for convening and promoting peace, Ma said. He said that this was the wish of Alfred Nobel, founder of the Nobel Prizes.
Liu Xiaobo and Hu Jia are currently in prison, and the Dalai Lama and Rebiya Kadeer are in exile.
He Xing, a lecturer at the University of Shanghai for Science and Technology said that what Liu advocated is something that Chinese people do not care about too much and think it makes no difference whether they have it or not.
Shi Yinhong, a professor with the School of International Studies at Beijing's Renmin University of China, told the Global Times Friday, "The Nobel committee claims to be independent, but its decision to award the peace prize to Liu strategically caters to anti-China elements."
"The decision is aimed at humiliating China. Such a decision will not only draw the ire of the Chinese public, but also damage the reputation of the Peace Prize," he said.
It's a complete violation of the principles of the prize and an insult to the Peace Prize itself for the Nobel committee to award the prize to such a person.