Chinese actresses in Hollywood are "angels"? "demons"! Starting from Anna May Wong, Chinese actressin have never stopped their feet in Hollywood, but only a few have some influence. Their images in the movie always hover between the "angel" and "demon": Some times they are a stunner who save white guy,  sometimes they become a demon with dark heart. How to get out of this predicament has been an unavoidable fact for Chinese actresses like Bai Ling, Lucy Liu, Joan Chen. Here are 11 famous Chinese actresses in Hollywood
1. Anna May Wong  黄柳霜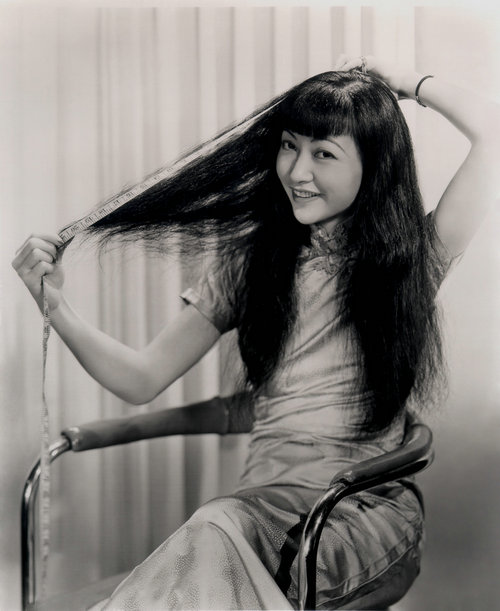 Anna May Wong  (January 3, 1905 – February 3, 1961) was an American actress, the first Chinese American movie star, and the first Asian American to become an international star.
Wong became infatuated with the movies and began acting in films at an early age. During the silent film era, she acted in The Toll of the Sea (1922), one of the first movies made in color and Douglas Fairbanks' The Thief of Bagdad (1924). Wong became a fashion icon, and by 1924 had achieved international stardom. Frustrated by the stereotypical supporting roles she reluctantly played in Hollywood, Wong left for Europe in the late 1920s, where she starred in several notable plays and films, among them Piccadilly (1929). She spent the first half of the 1930s traveling between the United States and Europe for film and stage work. Wong was featured in films of the early sound era, such as Daughter of the Dragon (1931) and Daughter of Shanghai (1937), and with Marlene Dietrich in Josef von Sternberg's Shanghai Express (1932).[3]
In 1935 Wong was dealt the most severe disappointment of her career, when Metro-Goldwyn-Mayer refused to consider her for the leading role in its film version of Pearl S. Buck's The Good Earth, choosing instead the German actress Luise Rainer to play the leading role. Wong spent the next year touring China, visiting her family's ancestral village and studying Chinese culture. In the late 1930s, she starred in several B movies for Paramount Pictures, portraying Chinese-Americans in a positive light. She paid less attention to her film career during World War II, when she devoted her time and money to helping the Chinese cause against Japan. Wong returned to the public eye in the 1950s in several television appearances as well as her own series in 1951, The Gallery of Madame Liu-Tsong, the first U.S. television show starring an Asian-American.[4] She had been planning to return to film in Flower Drum Song when she died in 1961, at the age of 56.
2. Nancy Kwan  关南施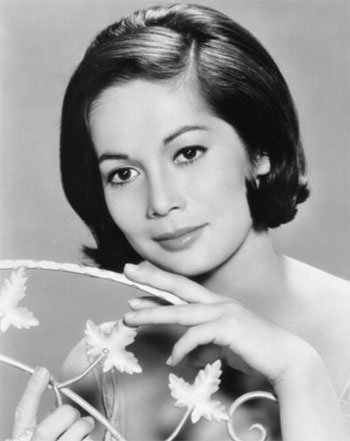 Nancy "Ka Shen" Kwan (born May 19, 1939) is a Hong Kong-born Eurasian-American actress, who played a pivotal role in the acceptance of actors of Asian ancestry in major Hollywood film roles. Widely praised for her beauty, Kwan was considered a sex symbol in the 1960s.
Nancy Kwan was a ballet dancer in London before she made her acting debut in the hit movie The World of Suzie Wong (1960, with William Holden). Her second movie, Flower Drum Song (1961), was also a critical and popular success, and Kwan became internationally famous as Hollywood's first Eurasian female star. Kwan grew up in Hong Kong, the daughter of a British model and a Chinese architect. She studied dance in England as a teenager and spent four years with the Royal Ballet in London. After her first two movies, her career tapered off a bit, but Kwan continued to work steadily in features, often in light comedies such as Lt. Robin Crusoe, USN (1966, with Dick Van Dyke), Arrivederci, Baby (1968, starring Tony Curtis) and The Wrecking Crew (1970, starring Dean Martin). She also ran her own production company in Hong Kong in the 1970s. Kwan has since acted on stage, made many guest appearances on TV, and appeared in cosmetics infomercials.
3. Tsai Chin 周采芹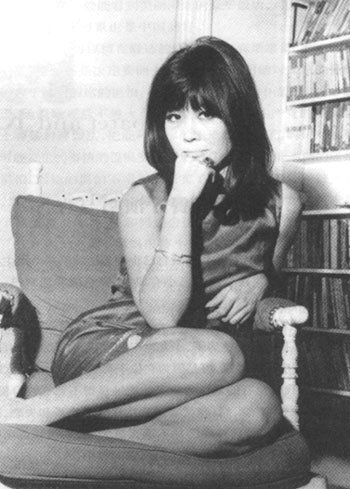 Tsai Chin (born November 30, 1936), also known as Irene Chow, is a Chinese-born actress living in England.
Chin was born to Peking Opera actor Zhou Xinfang in 1936. She spent her early life in Shanghai. Chin played the part of Liat in the 1950s production of South Pacific in London's west end but is probably best known for her role as Lin Tang, the diabolic daughter of Dr. Fu Manchu in the Fu Manchu movies starring Christopher Lee. She is also memorable for her role as Ling in the James Bond movie You Only Live Twice and in the role of "Juicy Lucy" in The Virgin Soldiers. She continues to appear in films, including The Joy Luck Club,  Memoirs of a Geisha, and the recently released James Bond film Casino Royale and the rotoscope film Year of the Fish. She also has a recurring role in Grey's Anatomy as Helen Rubenstein, the mother of Cristina Yang. Chin appeared on stage in London in The World of Suzie Wong.
4. Joan Chen 陈冲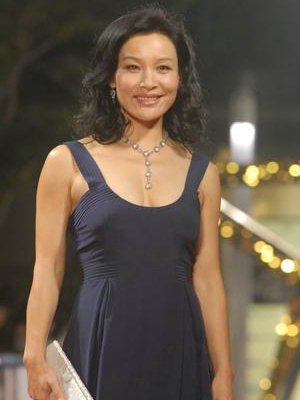 Born in Shanghai, China on April 26th, 1961, Chong Chen attended the Shanghai Institute of Foreign Languages and the Shanghai Film Academy. While watching a film shoot on a school trip, famous Chinese director Xie Jin discovered Chen, and put her on the path to success.
Often considered the "Elizabeth Taylor of China" due to teenage success in her homeland, Chen is mainly known for two projects in America. The first is her memorable performance as the Empress in 1987′s The Last Emperor and the second is her portrayal of Josie Packard on the twisted cult TV hit, Twin Peaks. She continues to release artistically sound work as an actor in Heaven & Earth and What's Cooking?, and as a director in Autumn in New York.
5. Ming-Na 温明娜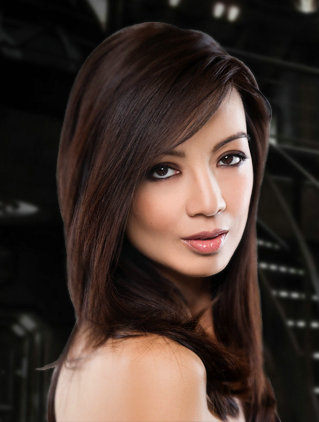 Ming-Na was born in Macau on November 20, 1963. She is known for voicing Fa Mulan in the Mulan films and Kingdom Hearts video game series, and as Dr. Jing-Mei "Deb" Chen on the NBC Medical drama series ER. She was a regular on other notable TV shows such as As the World Turns, Vanished, and The Batman. She was also the series lead on her own show, Inconceivable, a Medical drama which was aired on NBC, but the show was short-lived and was cancelled after two episodes. In 2009, the actress returned to television as a series regular in the role of Camile Wray in Stargate Universe.
Besides television she is notable for starring in films such as The Joy Luck Club and Street Fighter.
6. Ling Bai 白灵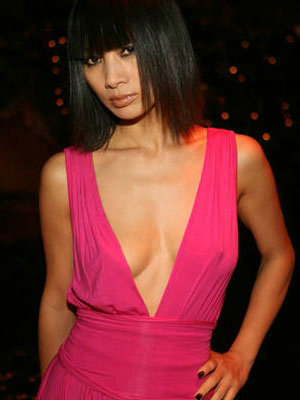 Bai Ling, born in the southern city Cheng Du of China on October 10, 1966, Bai Ling began her career at the age of 14. She enlisted In the Chinese People's Liberation Army where she spent three years in a performance troop entertaining soldiers stationed in Tibet. Bai Ling first gained the attention of audiences and critics alike when she won the coveted lead role opposite Richard Gere in Jon Avnet's Red Corner. She received numerous accolades including the prestigious Breakthrough Performance Award from the National Board of Review. She also garnered the Discovery Star awarded by the Hollywood Women's Press Club for their Golden Apple Awards. While developing her remarkable facility with the English language, Bai Ling has worked with prestigious filmmakers such as Oliver Stone in Nixon, George Lucas in Star Wars III, Will Smith in Wild Wild West, Spike Lee in She Hates Me, Jodie Foster in Anna the King, Ang Lee in the Wedding Banquet Alex Proya's The Crow, Angelina Jolie in Sky Captain World of Tomorrow, and Luc Besson's French movie Taxi 3 in which she spoke french. Also Bai starred in Terrence Malik's Broadway show Sansho the Bailiff. Bai Ling dazzled audiences with her portrayal of the sexy, mysterious Achara in the hit TV series Lost, and intrigued audiences with her seductive exhilarating role in HBO's Entourage.
Bai Ling was awarded the Asian Oscar for her daring, brilliant performance in her first Hong Kong film Dumplings. Her performance also earned her an additional 3 major awards in the Far East. She received the Spirit Diversity Award by The Hollywood Motion Picture Association. Her film Southland Tales, directed by Richard Kelly was in competition at Cannes Film Festival.
Bai just starred in and Executive Produced the movie Shanghai Baby. She has also recently completed 8 movies and most proudly worked with Mr. Taylor Hackford in Love Ranch, co-starring with Helen Mirren and Joe Pesci, which just premiered in US. Bai also starred in a crazy role in worldwide release Lionsgate comedy action Crank 2 with costar with Jason Statham. And just finished her first 3D film Back 2 Hell.
7. Vivian Wu 邬君梅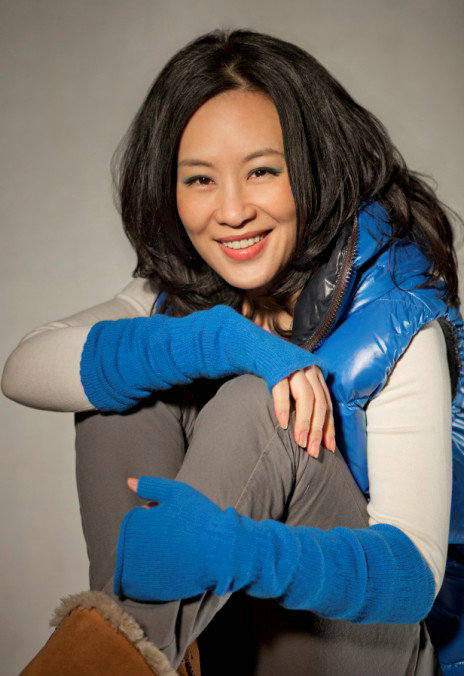 Vivian Wu (born February 5, 1966 in Shanghai), is a Chinese actress. Wu made her first film appearance in 1987, as Wenxiu in Bernardo Bertolucci's The Last Emperor. She later appeared in The Guyver, alongside Mark Hamill. The film received mostly negative reviews, where it was criticized for its "overacting", "ridiculous plot", and "bad soundtrack". She gained some critical acclaim, after appearing in The Joy Luck Club (1993), and The Pillow Book (1996), as Nagiko, a Japanese model, alongside Ewan McGregor. Beside films, she has also worked in television, making guest appearances in shows, such as The Untouchables, L.A. Law, Tales from the Crypt, Highlander: The Series, JAG, Murder, She Wrote, F/X: The Series, ER, and Ghost Whisperer. As May–Lin Eng in Eve and the Fire Horse (2005), Wu gained an Genie Award nomination. She also appeared in the Indiana Jones and the Emperor's Tomb as Mei Ying.
She was chosen by People as one of The 50 Most Beautiful People in the World in 1990.
8. Michelle Yeoh  杨紫琼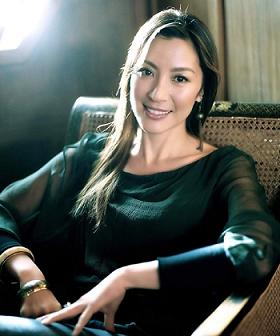 Michelle Yeoh (born 6 August 1963) is a Hong Kong-based Malaysian Chinese actress, well known for performing her own stunts in the action films that brought her to fame in the early 1990s.
Born in Ipoh, Malaysia, she is based in Hong Kong and was chosen by People magazine as one of the 50 Most Beautiful People in the World in 1997.
She is best known in the Western world for her roles in the 1997 James Bond film Tomorrow Never Dies, playing Wai Lin, and the multiple Academy Award-winning Chinese-language martial arts film Crouching Tiger, Hidden Dragon, for which she was nominated the BAFTA in 2000, for "Best Actress". In 2008, the film critic website Rotten Tomatoes ranked her the greatest action heroine of all time. In 2009, she was listed by People magazine – as the only Asian actress – as one of the "35 All-Time Screen Beauties".
She is credited as Michelle Khan in some of her earlier films. This alias was chosen by the D&B studio who thought it might be more marketable to international and western audiences. Yeoh later preferred using her real name.
9. Lucy Alexis Liu刘玉玲
Lucy Alexis Liu (born December 2, 1968) is an American Chinese actress, narrator and film producer. She became known for playing the role of the vicious and ill-mannered Ling Woo in the television series Ally McBeal (1998–2002), and has also appeared in several Hollywood films including Payback, Charlie's Angels, Chicago, Kill Bill, and Kung Fu Panda. In 2012, Liu joined the cast of the TNT original series Southland.
10. Zhang Ziyi 章子怡
Zhang Ziyi (born 9 February 1979), sometimes credited as Ziyi Zhang, is a Chinese film actress. Chinese media have called her one of the Four Young Dan Actresses in China's film industry, along with Zhao Wei, Xu Jinglei and Zhou Xun.
Her first major role was in The Road Home (1999). She achieved fame in the West after leading roles in Crouching Tiger, Hidden Dragon (2000), Rush Hour 2 (2001), House of Flying Daggers (2004), and Memoirs of a Geisha (2005). She has been nominated for three BAFTA Awards and a Golden Globe Award.
11. Gong Li 巩俐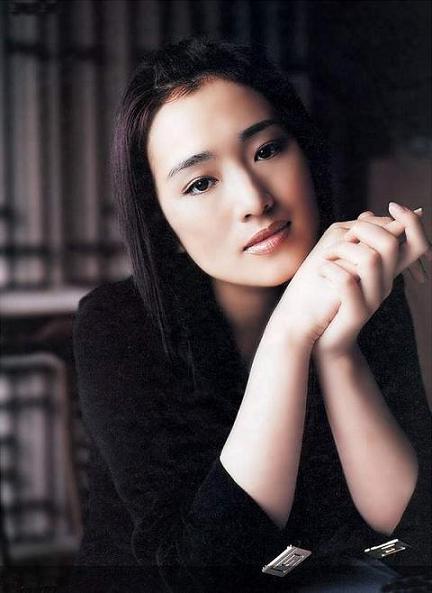 Gong Li (born 31 December 1965) is a film actress from China. Gong first came into international prominence through close collaboration with Chinese director Zhang Yimou and is credited with helping to bring Chinese cinema to Europe and the United States.
She has twice been awarded the Golden Rooster and the Hundred Flowers Awards as well as the Berlinale Camera, Cannes Festival Trophy, National Board of Review, New York Film Critics Circle Award, and Volpi Cup.
Gong Li was still in acting school when she got the lead role in the 1988 film Red Sorghum. She was an international hit and starred in many Chinese films throughout the 1990s, including The Story of Qiu Ju (1992) and Farewell My Concubine (1993). She made several films with director Yimou Zhang, with whom she had a personal relationship until 1995. She has also appeared in Memoirs of a Geisha (2005, starring Michelle Yeoh) and Miami Vice (2006, with Colin Farrell and Jamie Foxx).