In 2012," Painted Skin 2″ had a total box office of 700 million Yuan, Now "Lost in Thailand" starring Xu Zheng, Wang Baoqiang and Huang Bo exceeded 700 million, ranking the first in Chinese film history. It is estimated that its box office will reach a record high amount. Now let us have look at the top 10 most popular Chinese movies in 2012:
1. Lost in Thailand 人再囧途之泰囧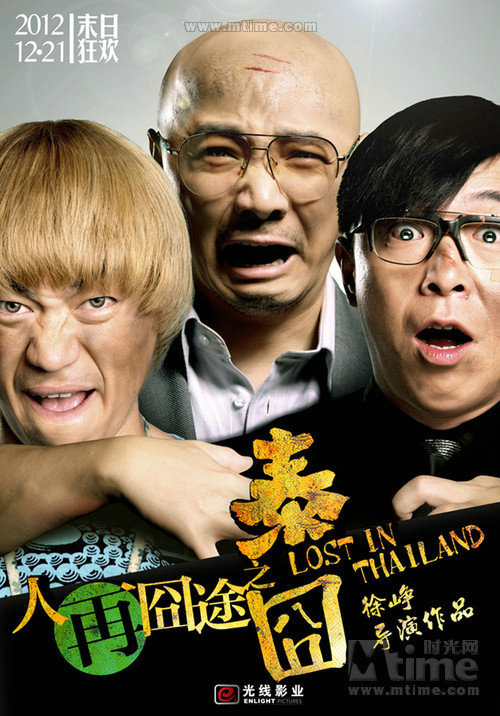 Lost in Thailand is a Chinese comedy film directed Xu Zheng and starring Xu Zheng, Wang Baoqiang, and Huang Bo. Released on Wednesday, December 12, 2012 in China, the film has earned ¥485 million ($77.8 million) after just 8 days of release.
2. Painted Skin: The Resurrection 画皮II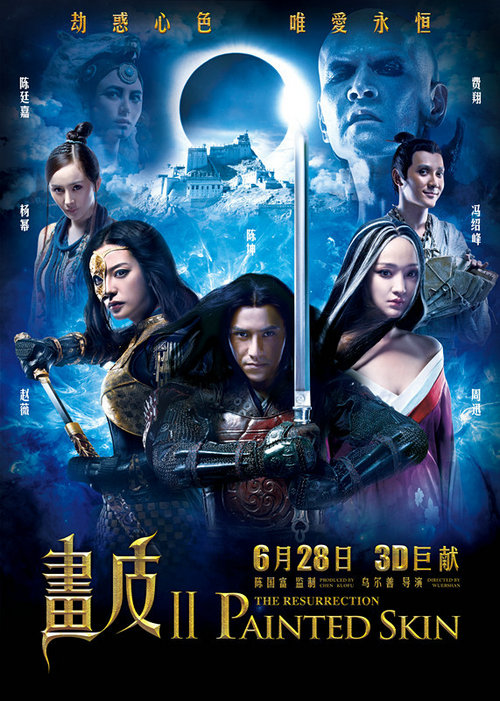 It is a 2012 Chinese action and fantasy film. The film was directed by Wuershan and starred Chen Kun, Zhao Wei, Zhou Xun, Yang Mi, Feng Shaofeng, Fei Xiang and Chen Tingjia in the lead roles. The film reunites most of the original cast of the 2008 film Painted Skin.
3. CZ12 十二生肖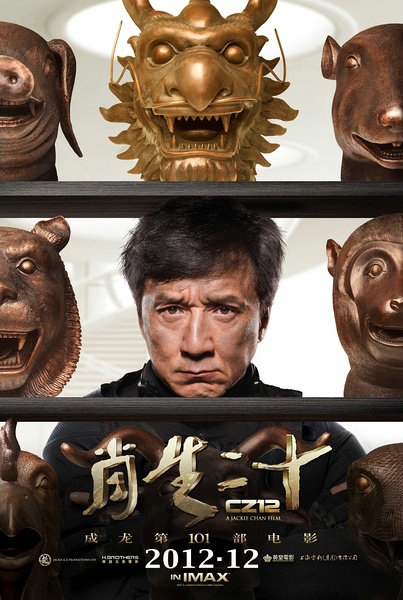 CZ12, also known as Chinese Zodiac, is a 2012 Chinese-Hong Kong action film produced, written, directed by, and starring Jackie Chan. The film is a pseudo-reboot of a film franchise that began with Armour of God (1987) and its sequel, Armour of God II: Operation Condor.
4. The Guillotines 血滴子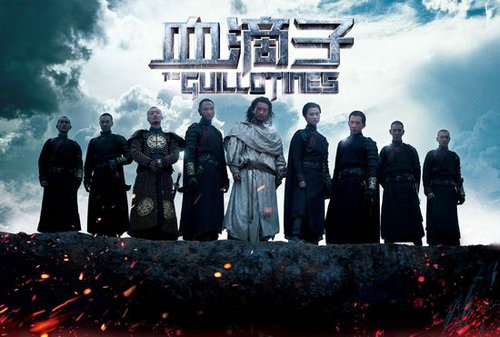 The Guillotines is 2012 Chinese/Hong Kong wuxia film, produced by Peter Chan and directed by Lau Wai Keung, "The Guillotines" features a host of famous stars including Huang Xiaoming, Ethan Ruan, Li Yuchun, Shawn Yue, Jing Boran, Pu Bajia and Zhou Yiwei.
5. The Last Tycoon 大上海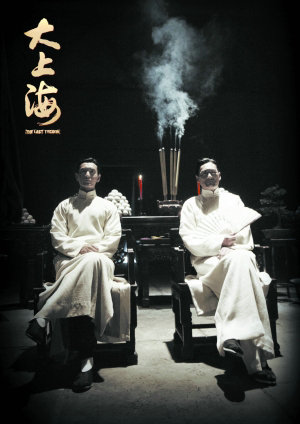 The Last Tycoon feature actor Huang Xiaoming in a bloody street fight. Huang's character is an underdog who eventually became a powerful tycoon in 1930s Shanghai. The film, directed by Wong Jing, also features actors Chow Yun-fat, Sammo Hung and Francis Ng.
6. Back to 1942 一九四二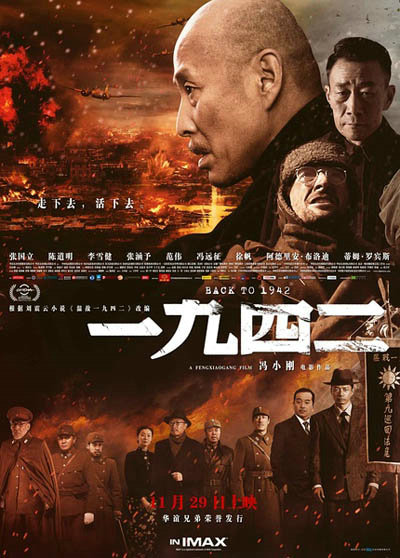 Back to 1942 is a 2012 Chinese historical film directed by Feng Xiaogang. It is based on Liu Zhenyun's novel Remembering 1942, and is about a major famine in Henan, China during WWII.
7. My Sassy Hubby 我老公不靠谱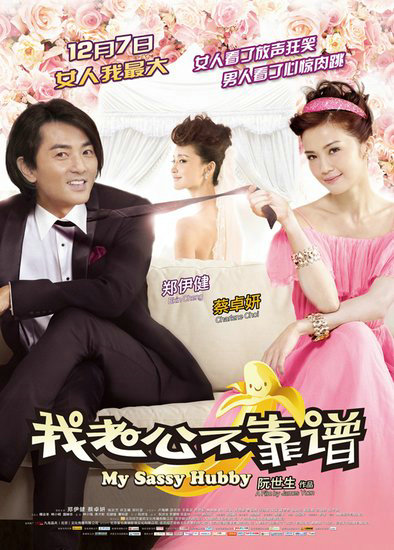 My Sassy Hubby is a 2012 Chinese movie directed by James Yuen. The famous movie stars include Ekin Cheng, Charlene Choi, Zhang Xinyi and Izz Tsui.
8. Bleeding Mountain 凶间雪山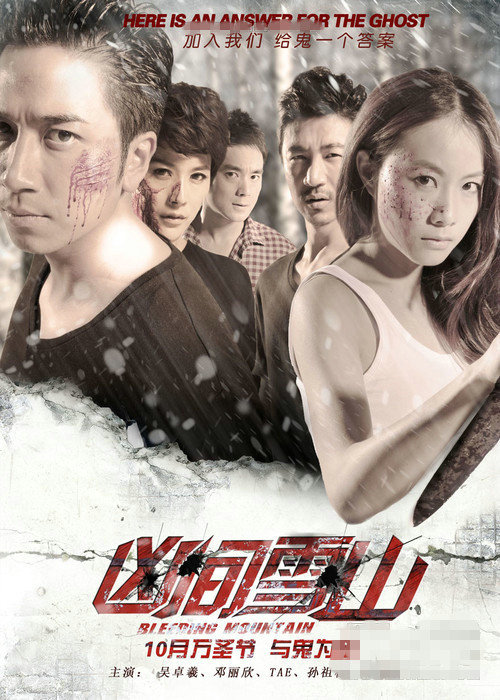 Bleeding Mountain is an exciting ghost thriller released on December 28 2012, and the cinematography amplifies the realism of gore and violence that creates a memorable heart pounding experience for moviegoers. The movie is directed by mainland Chinese director, Zhou Yaowu, Bleeding Mountain stars popular idols from Hong Kong, Thailand, and the mainland China, such as Ron Ng, Stephy Tang, TAE, and Calvin Sun.
9. Wu Renbao 吴仁宝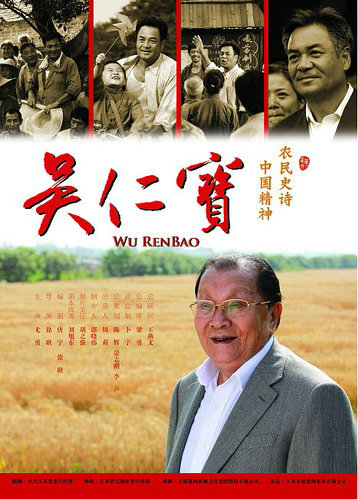 It is a powerful theme film containing "ideological level, artistic quality, ornamental", this film was a gift to the 18th People's Congress. This film was public shown in the whole world on October 12. Wu Renbao is a retired Communist Party of China (CPC) chief of Huaxi Village, one of the richest villages in east China's Jiangsu Province and known for its success in realizing common prosperity.
10. Live or Death in Lop Nur 生死罗布泊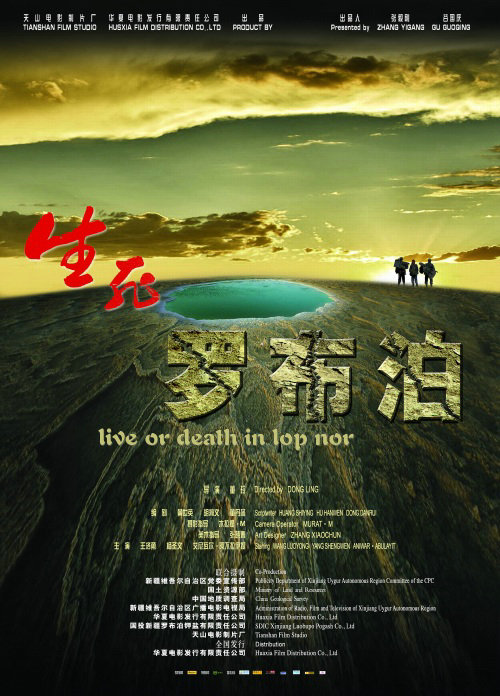 The movie tells a story about geologists hunting for potassium salt mines in Lop Nur, a group of small, now seasonal salt lake sand marshes between the Taklamakan and Kumtag deserts in China's Xinjiang Uygur Autonomous Region. It was directed by Dong Ling and starred by Wang Luoyong.